The popularity of streaming is skyrocketing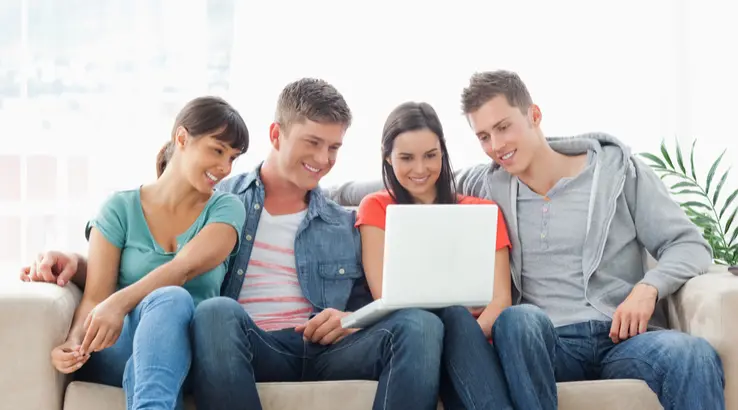 No longer just a disruption to traditional TV, movie and music formats, streaming content has hit a tipping point, and the nation is fully embracing the technology.
With continued double-digit growth in users, streaming services are quickly exerting dominance over their industries, and both new and old media companies are jumping on the bandwagon.
The frenzy of activity this week came on the heels of the release of The Nielsen Total Audience Report for the second quarter 2017, which showed that just shy of 70 million households now have a streaming device. Developments over the past year have propelled the proportion of TV households with video streaming services from just over half (52.2%) in mid-2016 to almost three fifths (58.7%) of the market share in 2017.
Of those who stream, the largest number do so through their video game console (33.3%), followed by their smart TV (30.9%) and multimedia device (25.9%). A small proportion (5.5%) stream via all three. The younger the viewer, the more influential streaming video is. It reaches more kids age 2-11 (87%) than any other age group, but teens and young adults spend the most time streaming, at 3:26 and 3:09, respectively.
Earlier this week, the makers of the Nintendo Switch video game console turned on streaming with the release of a new Hulu app, and newcomer Philo joined heavyweights like Hulu, Netflix and Amazon Prime in the streaming space by partnering with dozens of popular cable channels.
Then came the announcement of Sports Illustrated TV's launch on Amazon Prime. Beginning Thursday, 130 hours of SI originals, sports movies, documentaries and TV shows that "go beyond the game and explore the athletes, coaches, families, fashion, culture and lifestyle around sports" became available to Amazon Prime members for $4.99 per month. You can try it out with a seven-day free trial.
That was followed by Sprint's unveiling of a new perk for all its Unlimited Freedom subscribers: free access to streaming content on Hulu. Starting today (Friday), the deal gives the Hulu Limited Commercials plan to Sprint Unlimited Freedom users who sign up. Sprint is also upgrading its live sports and news TV options on Hulu.
Streaming's watershed moment isn't limited to television and movies, either. It continues to outpace all other music formats, according to Nielsen's U.S. Music 360 2017 Report. Of the 90% of people who listen to music, 41% of their time is spent listening to music streams. That's a jump from 32% two years ago, and music enthusiasts are spending less time listening to radio, downloads and CDs.
Even longtime holdout ECM Records has finally agreed to stream its music to the world. The record label announced this week that by Friday, the full ECM catalog would be available to subscribers of streaming services, including Apple Music, Amazon Prime, Spotify, Deezer, Tidal and Qobuz. The breakthrough at ECM arrived thanks to a new digital distribution agreement with Universal Music. For years, ECM has resisted streaming its artists' music because of copyright concerns, but a rise in unauthorized streaming presented a problem of its own.
Picture: Shutterstock