SoLo Funds payday loan alternative review
Borrow up to $1,000 without paying interest through this P2P lending app.
Bottom line: This app allows you to borrow from your community to cover emergency expenses for an optional tip. But it can be inflexible when it comes to late payments.
As soon as the same day
Turnaround time
Details
| | |
| --- | --- |
| Product Name | SoLo Funds payday loan alternative |
| Min. Amount | $50 |
| Max. Amount | $1,000 |
| Loan Term | Up to 15 days |
| Turnaround Time | As soon as the same day |
| Costs | Optional tip up to 10% of loan amount |
| Requirements | Active checking account, valid state-issued ID, no previous charge-offs |
Pros
Lender tip capped at 10%
Borrow up to $1,000
Same-day turnaround available
Cons
Maximum term of 15 days
High late fees for smaller loans
Previous charge-offs can disqualify you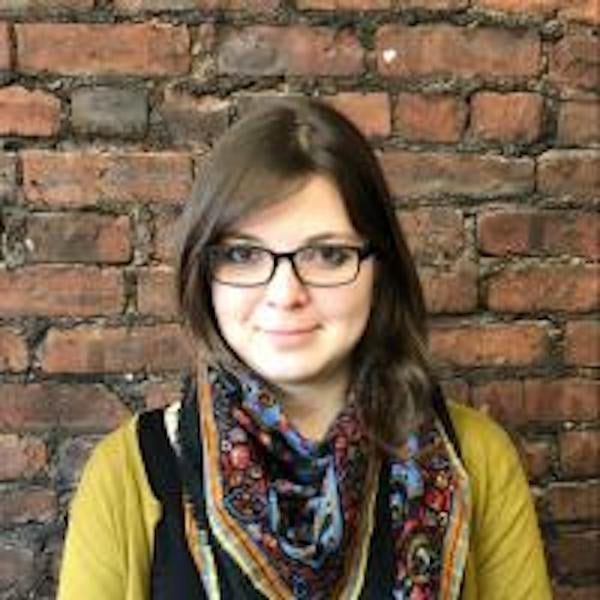 Review by
anna.serio@finder.com
---
Anna Serio is a trusted lending expert and certified Commercial Loan Officer who's published more than 1,000 articles on Finder to help Americans strengthen their financial literacy. A former editor of a newspaper in Beirut, Anna writes about personal, student, business and car loans. Today, digital publications like Business Insider, CNBC and the Simple Dollar feature her professional commentary, and she earned an Expert Contributor in Finance badge from review site Best Company in 2020.
Expert review
SoLo Funds is an app that offers peer-to-peer (P2P) microloans from $50 to $1,000. It's designed to cover emergency expenses if you're living paycheck-to-paycheck, like repairing your car so you can get to work.
It's fast for a P2P app: You can get your money as soon as the same day you apply. And unlike many other tip-based payday loan alternatives, SoLo caps lender tips at 10%. There's no option to roll over the loan, which can help you avoid a cycle of debt. But SoLo charges a late fee of 15% of the loan plus $5 if your payment doesn't go through when it's due.
SoLo Funds rates and fees
SoLo Funds doesn't charge any interest or fees to take out a loan. Instead, you can pay your lender an optional tip of up to 10% of your loan amount. There's also an option to make a donation to SoLo Funds, though tips and donations aren't required.
"Typically we see tips ranging from 3% to 10%," SoLo Funds Cofounder and CEO Travis Holoway tells Finder. "But it is not a requirement by any means."
SoLo Funds charges a late fee of 15% of the principal plus $5 if you miss your due date. So if you miss your due date on a $150 loan you would pay a late fee of $27.50.
SoLo Funds terms
All loans come with a maximum term of 15 days — short, compared to most payday loan alternatives. And you can't roll over your loan to extend the term either. But there's a good reason for this.
"The short term, single elimination design of the platform is to teach our members to only request what they can realistically afford to pay back in a short period of time," Holoway says.
The short term is also meant to help ensure borrowers are certain they can repay the loan.
"Our users have stated that they cannot foresee what their financial situations may be long term so they would rather take what they need when they have more confidence in repayment," says Holoway. "A short loan duration allows for more predictability and clarity."
What is SoLo Funds?
SoLo Funds is a microloan P2P marketplaces that connects borrowers with individuals who fund the loan and collect on donations.
Holoway and cofounder Rodney Williams launched the app in 2018 to offer an affordable alternative to high-cost of payday loans or skipping bills if your budget is short — something they know from experience.
"As a child, I can clearly remember our electricity being turned off midweek when my mom would be getting paid that Friday," Williams tells Finder.
"That two-day gap has probably cost my family thousands and thousands of dollars when you think about the late fee, the 'turn on' fee from the electric company, the expedited bill payment service fee et cetera."
Is SoLo Funds legit?
While SoLo Funds is only a few years old, it is legitimate. It's partnered with nonprofit microlender Kiva to help expand access to low-cost financing for low-income individuals. You can easily access the terms of service and privacy policy through the app or on its website.
It uses bank-level security to protect the information you enter when signing up. And you can easily reach out to customer support through live chat.
Compare payday loans
If you're not sure a pay advance app is the way to go, select your state to find payday loan options.
SoLo Funds reviews and complaints
| | |
| --- | --- |
| BBB accredited | No |
| BBB rating | NR |
| BBB customer reviews | 1.3 out of 5 stars, based on 13 customer reviews |
| BBB customer complaints | 21 customer complaints |
| Customer reviews verified as of | |
SoLo Funds has a handful of negative reviews and complaints on the Better Business Bureau (BBB). Many are from people who
invested in SoLo Funds loans
and didn't get paid back.
A few borrowers also say they had a hard time repaying the loan due to technical issues or an emergency. But SoLo Funds offered a personalized response to every reviewer and worked to resolve the problem — a good sign.
Am I eligible?
Generally you need to meet the following requirements to use the SoLo app:
Active bank account
Valid state-issued ID
No past charge-offs
You also need to have an Apple, Google or Facebook account to sign up for the app, which you can create for free.
SoLo Score vs. credit score
SoLo doesn't run a traditional credit check when you use the app. Instead, it analyzes your information and gives you a rating that lenders can see when reviewing your application.
"Rather than a traditional FICO score, the SoLo Score takes into account a member's complete profile," Holoway says.
"Their employment, any side-hustles or revenue streams in the form of cash flow analysis, as well as ancillary data like social media information determine a user's score — which is SoLo's interpretation of the borrowers ability to repay on a future specified date."
You can also your SoLo Score by repaying your loan early or on time.
How do I apply?
You can apply by downloading the app from the App Store or Google Play and following these steps:
Sign in using your Apple, Google or Facebook account.
Follow the instructions to create an account.
Once you're signed up, select the loan amount, lender tip and SoLo donation you'd like to leave, as well as your due date.
Wait to receive the funds in your bank account or by debit card.
How long does it take?
Typically you can see money in your bank account as soon as the same day you apply for a SoLo loan.
"We average just a few hours, which is unprecedented in the peer-to-peer lending space," Holoway says. "The few hours encompasses the time from the loan request to the funds being available in the borrower's bank account."
What are my repayment options?
SoLo Funds automatically deducts your repayment from your bank account on the due date. If the funds aren't available, SoLo funds charges a late fee. And if you're more than 90 days late on a SoLo Funds loan, the platform sends your account to collections.
Not sold on SoLo Funds? See how it stacks up to pay advance apps, another tip-based payday loan alternative.