Finder makes money from featured partners, but editorial opinions are our own.

Advertiser disclosure
Shiba Inu (SHIB) price, chart, coin profile and news
Find the latest Shiba Inu (SHIB) price, coin profile, news and history to get you started with Shiba Inu trading and investing.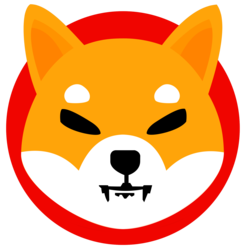 $0.000007
Disclaimer: This page is not financial advice or an endorsement of digital assets, providers or services. Digital assets are volatile and risky, and past performance is no guarantee of future results. Potential regulations or policies can affect their availability and services provided. Talk with a financial professional before making a decision. Finder or the author may own cryptocurrency discussed on this page.
What is SHIB?
Shiba Inu (SHIB) has skyrocketed from its beginning in August 2020 to become one of the world's most popular cryptocurrencies by November 2021. And with the gains investors have experienced, it's easy to see why this dog-themed cryptocurrency project has become a favorite of memecoin enthusiasts.
Having risen to an all time high in November 2021, SHIB has surprised the world with its impressive price increases. While massive profits and a Shiba Inu mascot adds to the intrigue of this nascent token, the utility underscoring the protocol may surprise you.
So what is Shiba Inu, exactly? And what makes this memecoin so valuable? The answer to these questions are revealed in this brief overview.
SHIB Price Chart
Brief history of SHIB
Originally billed as a 'Dogecoin (DOGE) killer', Shiba Inu was launched in August, 2020 to little fanfare. In a brief period of market expansion known as the DeFi Summer, SHIB was generally dismissed by active traders that were attracted to more robust trading platforms.
But something happened that shook the foundations of the crypto market soon after Shiba Inu's creation. Namely, a contingent of dedicated enthusiasts holding the token started spamming the web with an array of comical jokes and poignant memes.
The ShibArmy (a name given to holders of the token responsible for cluttering your Twitter feed) increased in size steadily over the next months. And by April, 2021, masses of onboarding participants started taking the project seriously.
Everything you need to know about SHIB
Shiba Inu is described in the company's woofpaper as having started "from zero, with zero." Upon launch, the seeding of SHIB was kicked off with the distribution of 100% of the supply.
Shiba Inu was created anonymously by an individual going by the moniker, Ryoshi. Much like the creator of Bitcoin, Satoshi Nakamoto, very little is known about the founder of SHIB outside of their initial blog post describing the token.
Famously, after gifting half of the supply to Vitalik Buterin, the creator of the Ethereum blockchain donated 50 trillion of the tokens to India's Covid Relief Fund.
With a circulating supply of 589,738,956,207,004+ coins and a market cap over, SHIB continues to grab headlines with its incredible volatility.
How does SHIB work?
Taking full advantage of the development tools available on the world's second largest crypto platform, Shiba Inu was launched on top of the Ethereum blockchain. As an ERC20 token, SHIB is compatible with the broader Ethereum ecosystem such as decentralized exchanges and yield farming platforms.
But in order to grasp the token's true potential, investors will need to dive a bit deeper into the token's utility.
As an exchange token, SHIB represents the flagship currency of the decentralized exchange (DEX), ShibaSwap. With a growing user base, ShibaSwap has increased its trading volume massively alongside the value of its offered tokens.
Exclusively trading cryptocurrencies from within the Shiba Inu ecosystem, ShibaSwap consists of just three offerings. Alongside SHIB, the tokens LEASH and BONE characterize the entirety of this fledgling trading platform.
LEASH
Unlike the huge quantities of SHIB making up its supply, LEASH was created with a principled 100,000 tokens. As such, the price of the token reflects its general scarcity. LEASH is currently trading near $3,700 at the time of writing.
BONE
The final offering available on ShibaSwap, BONE, represents the governance token of the ShibaSwap DEX. Allowing participants to vote on upcoming initiatives, the number of BONE tokens held determines the weight of a user's vote.
Both LEASH and BONE can be staked on ShibaSwap for rewards. The 'burying' and 'digging' process is akin to providing liquidity on other decentralized exchanges.
SHIB FAQ
Whether products shown are available to you is subject to individual provider sole approval and discretion in accordance with the eligibility criteria and T&Cs on the provider website.
Are you visiting from outside the US?