More retailers are now offering same-day delivery — here's a list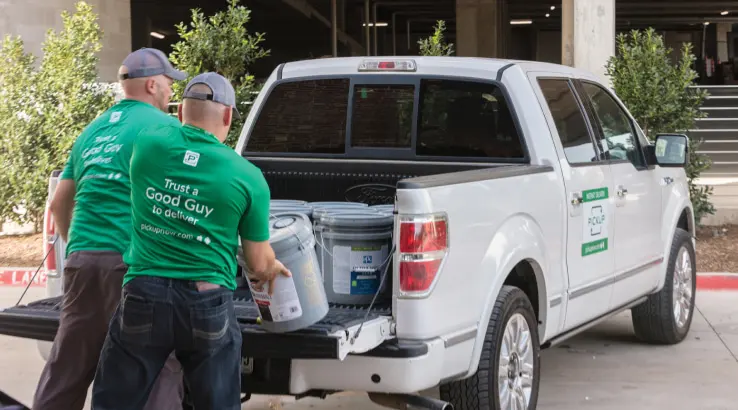 Big Lots, Fresh Thyme and many more are striving to meet consumer demand during the coronavirus pandemic.
Last Saturday, Big Lots announced that it will start offering same-day delivery from 1,100 stores across the US in 300 markets. It's partnering with a logistics partner called PICKUP to roll this out over the next month. The home goods store has seen record growth in its e-commerce business so far in 2020, with a 70% increase in website traffic and a conversion rate three times higher than last year, according to an announcement.
This move by Big Lots reflects a trend in the e-commerce space, with retailers working to offer customers contactless and quarantine-friendly delivery options due to COVID-19. A report from Technavo predicts a 20.39% growth in the same-day delivery market for 2020, with an incremental growth of $9.73 billion.
Some retailers are opting to partner with a third-party delivery service like Instacart to offer same-day delivery. For example, Fresh Thyme grocery stores announced a partnership with Shipt in early July, offering same-day delivery to over 10 million households in 30 metro areas across the US.
The catch with same-day delivery is that it's usually only available in select markets and for specific products from each retailer. You'll want to confirm whether or not a retailer offers same-day delivery to your ZIP code before filling up your cart.
Here's where you can get same-day delivery
These companies offer same-day delivery to select markets in the US:
Comapny
Cost
More Info
Amazon
$12.99 per order with a Prime membership

Order by noon to get your items by 9 p.m.

Learn more
Best Buy
From $5.99

Order by 1 p.m. to get your items by 9 p.m.

Learn more
Big Lots
TBA
TBA
Learn more
The Container Store
From $20 for 3-hour delivery

Only available in Manhattan and select counties in the tristate area of New York

Learn more
CVS
Free for prescriptions through August 2020

Same-day delivery is free for CarePass members all the time
It uses Shipt and Instacart

Learn more
FTD
From $5

Order before 2 p.m.
Extra service fee applies

Learn more
Kohl's
From $9.95
Learn more
Macy's
$10 for orders that qualify for free standard shipping

Order by noon Monday through Saturday or by 10 a.m. Sunday

Learn more
Office Depot and OfficeMax
$15
Learn more
Sam's Club
From $8.99 on orders of $35 or more

It uses Instacart
Same-day delivery is free for Instacart Express members

Learn more
Staples
$9.99

Available Monday through Friday

Learn more
Target
From $9.99

It uses Shipt
Same-day delivery is free for Shipt members

Learn more
Walmart
From $7.95 — though it can vary by location

$100 money-back guarantee
Select Express at checkout to receive your order in less than 2 hours

Learn more
Whole Foods
Free for Prime members

Available by invitation only because it's still in a testing phase — go to amazon.com/wholefoods to check for eligibility

Learn more
If the retailer you want to order from doesn't offer same-day delivery, check to see whether curbside or in-store pickup is available. Many retailers are offering this free of charge during the pandemic.
Same-day delivery from third-party services
Apps like Instacart and FreshDirect will do your grocery shopping for you at hundreds of local grocery stores nationwide. If you need to order household goods — from keyboards, computers and TVs to batteries or fluffy slippers — check out Postmates or Shipt.
Photo: PickUp