PNC 'S' Is For Savings: Kids' savings account review
APY

0.01%

Fee

$5 per month
(can be waived)

Minimum deposit to open

$0
Our verdict
This kids' savings account is interactive but earns a low 0.01% APY.
The PNC 'S' Is For Savings account is open to all ages but is best for elementary school-aged children as it teaches basic spending, saving and budgeting concepts using Sesame Street characters. The account has a $0 opening deposit and an optional ATM card. It also waives its $5 monthly fee as long as the account holder is under the age of 18. But the interest rate is almost nonexistent at 0.01% APY. If your goal is to build your child's savings, look elsewhere.
Best for: Teaching young children basic financial concepts.
Pros
Virtual piggy banks

Financial literacy using Sesame Street characters

No monthly fee for those under 18

Optional ATM card
Who is 'S' is for Savings best for?
Kids aged 18 and under can waive the $5 monthly fee, but it's really best for young kids who need to learn the basics of saving and enjoy Sesame Street.
But if you were looking for a place to store away cash and earn interest, this isn't the account for you. It has an extremely low APY of just 0.01% — much lower than the national average of 0.46%(1) for savings accounts. This means kids would earn just $0.01 for every $100 saved. If you need an account that can really earn, compare the overall best savings accounts in the market or the best kids' savings accounts.
What we like about 'S' is for Savings
One of the most redeemable qualities of this account is the interactive "jars" and education with characters that kids know and love.
By opening your PNC banking app and selecting the account, you'll see a "table" with three jars: savings, spending and sharing. You and your child can move the money around to help them visualize how money adds up and learn basic money management concepts.
You can also visit the Learning Center, where kids can learn basic money concepts with Sesame Street characters through the outreach initiative: "For Me, for You, for Later: First Steps to Spending, Sharing, and Savings."
Monthly fee waivers
While the APY on this account isn't the best — or even close to average — there are no monthly fees for kids under 18, so you're not really wasting any money by getting it. If you have a kid over 18, there are other ways to waive the $5 monthly fee:
Have an average monthly balance of $300
Set up auto-transfers of $25 or more each month from a PNC checking account
Hypothetically, you could simply get this account for the financial education with popular characters and for teaching basic money skills. And once the kid turns 18, you could just cancel the account and move the funds over to a higher-yielding account to avoid getting hit with a $5 monthly fee.
Kids get an ATM card
Not many savings accounts offer ATM cards, but this one does offer an ATM card, allowing you or your kid to make withdrawals and deposits via an ATM. And as the parent, having the ATM card can make it easier to deposit cash into the account, such as cash allowances or gifted money from birthdays or holidays.
The card doesn't automatically come with the account. You'll need to call PNC to have one mailed to you. But we wouldn't recommend giving the bank card to young kids, as it could lead to squandered savings. The card can't be used for purchases, so if your kid does have it, the hurdle of having to withdraw cash can limit splurging. But teens may want the ability to make purchases, and in that case, we'd recommend an actual teen checking account.
There are no transaction fees at PNC ATMs, but watch out for the $5 out-of-network ATM fee.
Where it falls short
It's tough to recommend PNC's kids' savings account as it faceplants in the worst way possible: an extremely low 0.01% APY. That rate is forty-five times lower than the national average. It won't do much to combat inflation, and the earnings are minuscule. If you intended on using this account toward your kids' college savings, this wouldn't be the account to do it with.
Also, PNC doesn't advertise that rate anywhere on their main account's page. We really had to dig through the site to verify the rate, giving us bait-and-switch vibes.
Compare PNC 'S' Is For Savings to other kid savings accounts
Narrow down top kids' savings accounts by APY, monthly fees, opening deposits and much more. Select the Compare box on up to four accounts to see their features side by side.
Customer experience
PNC is among 20 of the biggest banks in the US and currently holds the highest rating of A+ with the Better Business Bureau (BBB). As a large bank, there's a lot of customer feedback — and most of it is negative, which is common for banks of its size, but it's still not ideal.
In the last few years, PNC has had over 2,000 BBB complaints, most stemming from issues around fraudulent charges and trying to get refunds, pricey overdraft fees, communication struggles, transactions not being posted and other typical banking problems.
The story is nearly the same on Trustpilot, with PNC earning a low 1.3-star rating based on around 1,000 reviews. Nearly all reviews are 1-star, and grievances are in the same vein as BBB complaints. Dozens of reviews claim poor customer service, problems resolving fraudulent charges and slow deposit times.
Of the few positive reviews, customers report timely responsiveness from representatives and praise the large suite of products and services. Many say they've been with the bank for years with no issues.
Savings account ratings
★★★★★ — Excellent
★★★★★ — Good
★★★★★ — Average
★★★★★ — Subpar
★★★★★ — Poor
We analyze top savings accounts and rate them one to five stars based on factors that are most important to you. These factors include: interest rates, monthly fees, minimum deposits, customer service and account features.
PNC 'S' Is For Savings is not currently available on Finder
Have you considered UFB Secure Savings?
Score an impressive 5.25% APY, and pay $0 in monthly fees. No minimum deposit requirement. FDIC insured.
5.25% APY
$0 monthly fees
Optional ATM card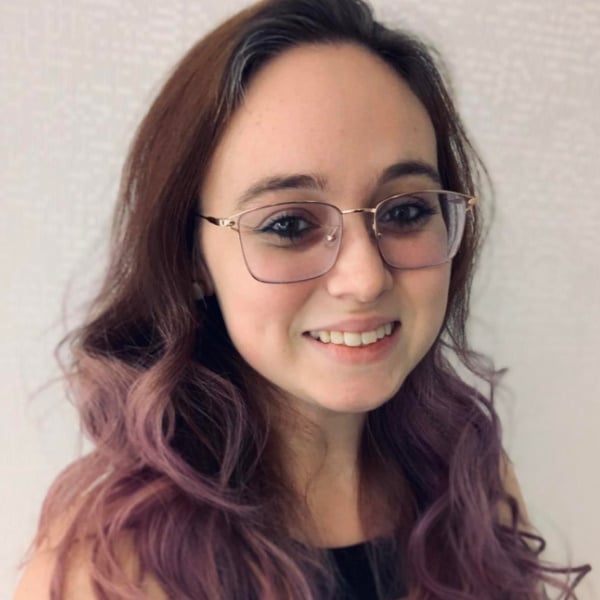 Bethany Finder
Writer, Banking and Loans
You are about to post a question on finder.com:
Do not enter personal information (eg. surname, phone number, bank details) as your question will be made public

finder.com

is a financial comparison and information service, not a bank or product provider
We cannot provide you with personal advice or recommendations
Your answer might already be waiting – check previous questions below to see if yours has already been asked
Accept and continue