Finder is committed to editorial independence. While we receive compensation when you click links to partners, they do not influence our content.
Mobile Apps to Help in Your Side Hustle
We have always been told, "Do not be someone that you are not." Well, we are now living in very challenging times that have pushed us to go beyond our comfort zones.
The idea of only sticking to your nine-to-five job is a thing of the past. According to the Department of Labor and Employment (DOLE), theunemployment rate in the Philippineshas reached 17.7%. This surpasses the all-time high set at 10.3% in the 1998 recession. The current rate translates to 7.3 million unemployed Filipinos, which could increase as the pandemic continues to cripple the economy.
Because of the community quarantine and the thought of possibly losing their main source of income, everyone has learned to become cooks, bakers, farmers, musicians, and vloggers. Having a side income is the new normal. If you don't hustle, everyone else is going to move forward faster than you.
If you are thinking of buying into the idea of a side hustle, here are mobile applications you might need to download.
Budgeting apps
Your main goal in setting up another source of income is financial freedom. Taking full control over your money means making your money work for you, not the other way around. Once you are in this phase, looking at your bank statement will fuel you to work even more.
A budgeting application will help you achieve this peace of mind. It will allow you to keep track of your spending, snowball your way out of debt, and accomplish your financial plan.
One of the top-rated budgeting apps isMoney Lover. Upon downloading the application, you will be asked what goals you would want to be achieved with the use of their app: tracking your spending, tracking yoursavings account, or budgeting your spending.
READ:8 Signs You Are Handling Your Finances Right
The application helps you attain these goals by tracking your financial transactions and categorizing them into three: debt/loan, expense, and income. They are further broken down into sub-categories. Your income may be labeled as salary, award, interest money, gifts, or selling. This allows you to get an overview of your cash inflow, a useful habit some people tend to overlook. You have the option to set an alarm, which will remind you to enter your day's transactions in case you forget.
When you input your expenses, you will also be asked to choose a category: shopping, food and beverage, bills and utilities, transportation, friends and lover, entertainment, travel, health and fitness, gifts and donations, family, education, insurance, and more. Upgrading to premium will allow you to customize this feature.
The application will generate a report based on your entries. This will act as your visual aid, giving you a run-through on how you have been behaving. Your income and expenses are presented side by side. Clicking on each will reveal a pie chart breakdown.
Make the most out of it by creating a budget to activate forecast spending. This reveals your predicted spending, recommended spending, and actual daily spending. It also triggers an alarm when you have already reached 50% and 80% of your budget. It also sets off when you have overspent. There's aYouTube accountthat will guide you through all of these steps in case you encounter a difficulty in a certain feature. Budgeting apps like these give you the option to link youronline bank accountfor real-time tracking.
Similar apps: Money Manager, Spending Tracker, Spendee, You Need A Budget (YNAB)
,
2. Organizers
Hustling requires juggling. It is a skill you perfect as you move along.
A no-nonsense way to start is planning the day with your calendar. Thankfully, technology made it possible for us to leave those desk, wall, or pop-up calendars we receive before the year starts. If you are also not the one to use a planner because it only adds weight to your bag, we recommend downloading a calendar app such asGoogle Calendar.That way, you are assured that you won't ever have to worry about leaving it at home because it's stored in that one thing we hold dear — our phone.
Google Calendar helps you manage your time and your team. It lets you create multiple calendars and choose which one should be shared with others. This feature will allow you to cross-check each one's schedule, making setting up an event or a meeting a breeze.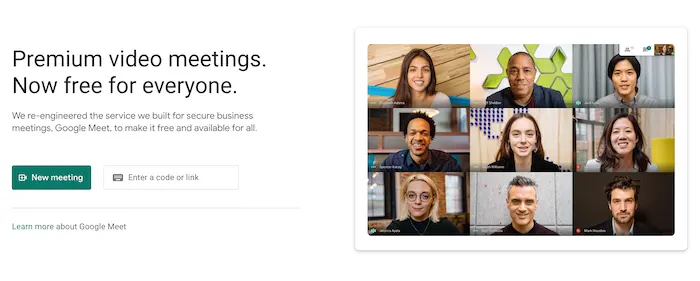 Other applications can also be integrated into the calendar. One example is Google Meet. Once you input an event in your calendar, it asks you to set up a virtual conference via Google Meet. A shareable link to the meeting will be generated and can be sent to your teammates. You may also link your account to your Google Keep (for note-taking purposes) and Google Task (as goal manager). You will then save time and energy by synchronizing your resources.
Another application worth exploring isSlackif you want an alternative to the usual Facebook Messenger and Viber. This app keeps team messaging simple and easy to maneuver. A "mentions" tab is dedicated to users to conveniently find messages where their names were mentioned. The conversation box allows for uploading of photos and files. The fonts can be customized. You can even use more than one in just a single message entry. Another feature allows you to set a reminder within the conversation itself and mark it done once it has been accomplished.
Similar apps: Fantastical, Crew

3. Marketing tools
We do not need an official survey to realize that more people are now starting their businesses. There is competition out there. If you want to make the cut, your products and services should stand out. That calls for a solid marketing strategy.
Do not overlook the visuals. When presenting your product to the public on social media, your content has to be a thumb stopper. Once you get the hang of it, you can avoid rambling on about your product because no one has the time and patience for that. One mobile app that can help you here isCanva. If you have seen how "extra" vloggers can be in their Instagram stories and YouTube thumbnails. This is the trick.
READ:Online Selling Starter Guide for the Newbie
Canva has already prepared templates for your social media needs such as Facebook posts, Instagram photos, and blog banners. It even helps you in designing your brand logo, menu, business posters, and a lot more. There is no need to worry about getting the right size and margins. You do not have to take photos and search for vectors because there are a lot of choices laid out for you.
Similar apps: Adobe Lightroom, PickMonkey, BeFunky
4. Learning avenues
Having a second job or another source of income usually means operating in a different zone, which you have not tried walking into. Before you venture into something or while you are at it, you might want to broaden your knowledge to get ahead.
If taking a physical class is impossible, get productive usingSkillshare. This platform already curated videos for you to view depending on what skill you would want to improve on. These categories include animation, photography, business analytics, music, marketing, and a lot more. These are further broken down into specific topics such as Advance Video Editing with Adobe Premiere Pro 2020, iPhone Photography, and Growing Your Creative Business Through Instagram. Each class has a set of videos designed to slowly work your way in mastering a certain topic.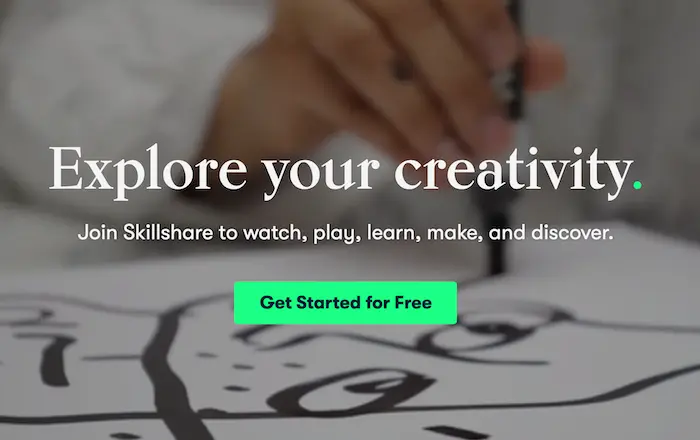 The upside here is that you can learn at your own pace. Save the videos offline for your viewing at a later time. You can check the reviews section to read the students' feedback before you invest your time in it. If it does not meet your expectations, you can always shift to a different class. Get inspired by exploring the projects section where students share their outputs after learning from the class.
Another helpful app isTED. It has a website, a YouTube channel, and a mobile application where you can listen to motivational speakers to get you moving. It's like having a front-row seat to a speaking engagement where the guests are Bill Gates, Elon Musk, Simon Sinek, and Stephen Hawking. Maybe you are not into the same field as theirs, but you will surely learn a thing or two from their talks which you can apply in your own life. It also makes you socially aware and avoid being a textbook nerd.
Here are some of the popular TED Talks we recommend you watch:

Final Thoughts:
Some of these mobile apps are free. Some eventually ask you to upgrade to premium, which can be charged to your postpaid plan,debit card, orcredit card. We recommend that you download them first on a trial basis. Once you get to see the full benefit of each, then decide if you want to make it a part of your business and lifestyle. The price is usually much lower than hiring another person to do the job for you. Do not rush into making decisions. Remember that a new endeavor entails birth pains, but it only means you are about to give birth to something beautiful.