Finder is committed to editorial independence. While we receive compensation when you click links to partners, they do not influence our content.
Best Bitcoin wallets to store BTC
How to safely store Bitcoin in a cryptocurrency wallet.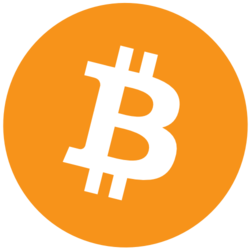 $17,214.10
Disclaimer: This information should not be interpreted as an endorsement of cryptocurrency or any specific provider, service or offering. It is not a recommendation to trade.
Created in 2009, Bitcoin (BTC) has maintained its position as the dominant cryptocurrency. It is also the go-to cryptocurrency for learning how both wallets and transactions work in general. Learning how Bitcoin works provides foundational knowledge for learning how the rest of the cryptocurrencies work.
So if you're planning on acquiring (buying, earning, mining), one of the key steps you'll need to consider is finding a wallet where you can safely store your BTC. There is no shortage of wallets that support Bitcoin, so the challenge is in sifting through them all to find a wallet that's right for your needs. That's where this guide comes in.
What is a Bitcoin wallet?
Bitcoin wallets are hardware devices, or software installed on a computer or phone, and are used to manage a balance of Bitcoin. It is worth mentioning how a wallet actually works so you know how to securely store Bitcoin – Bitcoin wallets do not actually store Bitcoin inside the wallet. Instead, a Bitcoin wallet merely stores the keys that are used to access Bitcoin. The wallets are smart enough to scan the blockchain and keep track of the balance of Bitcoin associated with the keys. An understanding of this nuance puts an emphasis on the importance of securing the keys to a wallet. Let's look into how these keys work and how best to secure them.
What to look for in a Bitcoin wallet?
There are some key features worth considering when picking a Bitcoin wallet:
Simple interface. Some wallets can be very difficult to understand, especially for someone new to the world of cryptocurrency, which could potentially lead to lost funds, mistaken transfers and a lack of security. With this in mind, look for a wallet that's user-friendly and simple to understand.
Support and development. Check out the development team behind the wallet – you want to make sure the wallet is constantly being updated and improved to make it more functional and to provide increased security. It's also a good idea to investigate what sort of support a wallet provider offers if the security of your wallet is ever breached or it malfunctions in some way.
Security and back-up features. Just as with your physical wallet, security is paramount for your digital currency wallet. At a minimum, you want to find a wallet that allows you to enable 2-factor authentication (2FA). Depending on the type of wallet you choose, you will have additional security measures available to you. For example, a browser wallet will typically allow you to access your Bitcoin through a familiar email and password combination. Other Bitcoin wallets make you write down a set of words called your "recovery phrase". Wallets that allow you to copy down a recovery phrase allow you to control your "private key".
Private key control. The private key is ultimately what determines ownership over your Bitcoin. Does the wallet allow you to control your private key, or is this left with a third party? When you control the private key (or your recovery phrase), you control your Bitcoin.
Anonymity. If remaining anonymous is important to you, it's essential to check what sort of registration information you'll need to provide to use a wallet.
What is a recovery phrase?
When a Bitcoin wallet is initialised, the wallet will typically ask the user to write down a recovery phrase. This is a list of 12, 18, or 24 words (typically 12 or 24) that can be used to recover funds, should the wallet itself be lost or broken. This is where the analogy of a wallet breaks down – if someone loses their physical wallet with cash inside, they typically lose the cash. This is not the case with Bitcoin. Losing or breaking a Bitcoin wallet does not mean that the funds are lost. Funds can be recovered by downloading a new Bitcoin wallet, and importing the recovery phrase.
Recovery phrases go by various names, depending on the wallet that you're using. The recovery phrase will sometimes be called:
12 word phrase
24 word phrase
Seed phrase
Back-up phrase
Recovery phrase
Secret phrase
The last point is that while wallets store keys, the recovery phrase is not a key. Rather, it's a random set of words that are used to derive the keys. Now let's define what a private key is.
What is a private key?
A private key is actually what proves ownership over a particular balance of Bitcoin. Put another way, private keys unlock Bitcoin located at a particular address. Private keys are typically stored in a Bitcoin wallet and are encrypted by a password that is set by the user. Keep in mind that the private key is derived from the recovery phrase, meaning that if anyone gains access to a recovery phrase, they can use it to derive private keys and steal the Bitcoin that the private keys unlock.
What types of Bitcoin wallets exist?
There are 3 main types of wallets: hardware, software and exchange wallets. They can be further categorised by the type of access they provide you over the funds they manage. The 2 categories are non-custodial or custodial.
With a non-custodial wallet, the user is in possession of their private key, and is ultimately responsible for the safekeeping of funds within the wallet.
In contrast, a custodial wallet does not give the user access to the private key. Custodial wallets are typically provided by financial service providers such as exchanges. With custodial wallets, if the third party wallet provider is hacked or otherwise compromised, then any funds kept with them may be stolen by attackers. This has resulted in a phrase that illustrates the difference between custodial and non-custodial wallets: "Not your keys, not your Bitcoin."
Wallet type
Ownership
Security
Price
Hardware
Non-Custodial

2FA
Air gapped
Password protected

$80 USD+
Software
Non-Custodial / Custodial

2FA
Password protected
Cold / Hot storage

Free
Exchange
Custodial

Email / Password
Hot storage

Free
Wallet definitions
Non-Custodial – You control your funds
Custodial – Third party controls your funds
Air gapped – Device itself is never connected to the Internet
Cold storage – Wallet is not connected to the Internet which removes 1 attack vector
Hot storage – Wallet is connected to the Internet, and thus vulnerable to attack
Hardware wallet
Hardware wallets are a physical device. They have specialised components within that are designed to optimise the storage of private keys. They typically connect to a computer device through USB, although some hardware wallets can connect to phones or laptops through Bluetooth. A hardware wallet is ideal for someone securing large amounts of Bitcoin, or simply for the user that wants a high degree of security for their Bitcoin. Hardware wallets are typically "cold" in the sense that the device is not usually turned on, or connected to the Internet. This protects it against attacks from hackers.
Software wallet
Software wallets are programs run on phones, tablets, laptops or desktop computers. Unlike hardware wallets, they use the hardware and hard drives of the device they're running on to store private keys. Software wallets are ideal for someone looking for quick access to their Bitcoin. They're ideal for sending, receiving and looking at your balance at a moment's notice. Software wallets are typically "hot" in the sense that the devices they're installed on are connected to the Internet, and thus are vulnerable to attack from hackers.
Exchange wallet
Exchange wallets are always provided by a third party service provider, which are typically cryptocurrency exchanges. In the instance of exchange wallets, the user is trusting that the exchange is maintaining the best security practices. The benefit of using an exchange wallet is that if the user wishes to use their Bitcoin in any way, they are able to do so at a moment's notice. The user may wish to sell their Bitcoin for any other cryptocurrency, or lend their Bitcoin on the exchange to earn interest.
Multi-coin wallet
Many Bitcoin wallets also allow you to hold other cryptocurrencies. These are called multi-coin wallets and are ideal for investors who are holding and using more than just Bitcoin. Hardware and software wallets can be multi-coin wallets. Exchange wallets are almost always multi-coin wallets.
Bitcoin-only wallet
People looking to stick to only Bitcoin can find Bitcoin-only wallets that are designed to optimise the storage of Bitcoin keys. Rather than a generalised device, Bitcoin-only wallets are designed from the ground up to cater to the nuances and needs of storing Bitcoin keys. There are Bitcoin-only wallets for both software and hardware wallets.
Lightning wallet
When using Bitcoin, an aspect to consider is whether or not the user wishes to transact with it using the Lightning Network. The Lightning Network is a scaling solution for Bitcoin designed to let users transact with Bitcoin instantly and with nearly free costs. The Lightning Network is capable of handling millions of transactions per second. However, a Lightning wallet is different from a normal Bitcoin wallet, so not all of them offer Lightning transaction capabilities. The Lightning Network began development in 2015, and is still in its early stages.
How to withdraw Bitcoin from an exchange into a wallet
The process of withdrawing Bitcoin from an exchange to a wallet is relatively simple. It is generally the same process regardless of which exchange it is being withdrawn from and which wallet it is being deposited into. We've broken down the process into 3 steps:
Download / Set up a wallet

The first step is to set up and initialise the wallet that will be used to receive the Bitcoin. This includes writing down or storing the recovery phrase that is given by the wallet. Once the phrase has been written down, the wallet is officially initialised.

Copy the address from the wallet

Navigate to the Bitcoin page within the wallet. Most wallets have a button labelled "Receive" or "Deposit". This button will expose a long string of letters and numbers called your public address. This is the address that is needed to send Bitcoin to the wallet.

Send the Bitcoin from an exchange

Within most exchanges, there is a button labelled "Withdraw" or "Send" next to each asset in the exchange wallet. Clicking this button will give the option of sending Bitcoin to an external address. This is where the address copied from step 2 can be pasted. Once the send button is clicked, the exchange will make the Bitcoin transaction. The Bitcoin should arrive in the wallet within 10–60 minutes. There will be a fee for sending the BTC which varies by exchange.
How to deposit Bitcoin onto an exchange from a wallet
Copy the Bitcoin address from the exchange

Most exchanges have a "Deposit" or "Receive" button that can be used to reveal a Bitcoin address. Copy this Bitcoin address, as this is where the Bitcoin will be sent.

Send the Bitcoin to the exchange

From the wallet containing the Bitcoin, click a button labelled "Send" or "Withdraw". The address from step 1 can be pasted into a field labelled "Receiving Address" or "Deposit Address". At this point in time, it is best practice to check that the address obtained from the exchange matches the address just pasted into the wallet. Then, after the double-checks have been performed, hit the send button. There will be a network fee to send the BTC to the exchange. The Bitcoin should arrive at the exchange within 10–60 minutes.
Best Bitcoin hardware wallets
Ledger Nano X Wallet

TREZOR Model T Wallet

KeepKey Wallet

Go to site

Go to site

Read Review

Supported assets

5,500+

Supported assets

1,470+

Supported assets

7+

Price (USD)

$149

Price (USD)

$219

Price (USD)

$49
Best Bitcoin software wallets
The best Bitcoin software wallets are the ones that are the easiest to use and come with the most options to secure Bitcoin. All software wallets should give the user an option to lock the wallet with a custom password. Having the option to implement some sort of 2-factor authentication (Google Authenticator or Email) is a bonus. Finally, a software wallet is typically secured with a traditional email and password combination. These sorts of wallets are ideal for someone who is not used to remembering passwords, and for securely storing passphrases.
| | Security |
| --- | --- |
| Desktop | Wallet is password protected + computer password |
| Mobile | PIN/Password + Pin/Face/Fingerprint to access mobile device |
| Exchange | Email/Password + 2FA |
Best Bitcoin desktop wallets
Best Bitcoin mobile wallets
Coinbase Wallet

Blockchain Wallet

ZenGo Cryptocurrency App

Read Review

Read Review

Go to site

Supported assets

450,000+

Supported assets

10+

Supported assets

76+
Best Bitcoin browser wallets
Tips for securely storing your Bitcoin
Remember the following tips when storing Bitcoin to help ensure the security of your crypto holdings:
Enable 2FA. If the wallet you choose supports 2-factor authentication, make sure you enable this feature to provide higher security for your Bitcoin.
Back it up. Copy down the back-up phrase for your wallet and store it in a safe place. This protects you if you lose or break your wallet. It is not recommended to store your back-up phrase online – if the place where you keep your device is hacked, then your funds may also be lost.
Double-check everything. Make sure emails received from your wallet provider are actually from the provider and not a scammer posing as the company or provider. When writing down your phrase, print legibly, and use a pen so that the words do not fade with time.
Consider offline storage. Hardware wallets are generally considered to be the safest storage option. You may wish to consider storing all your Bitcoin offline, or potentially keeping a small amount in a web or desktop wallet and the bulk of your holdings offline.
Use a strong password. Don't be lazy when creating a password. A strong password includes letters, numbers and symbols, and is at least 16 characters long.
Not all in one wallet. It is recommended to keep your Bitcoin in more than one wallet. You will likely need to have some Bitcoin in a browser wallet for trading, some in a software wallet for short-term spending, and some in cold storage hardware for long-term savings. By keeping your funds in different wallets, you decrease the risk of losing everything in case a storage method is compromised.
Frequently asked questions about Bitcoin wallets
Why do I get a new receiving address every time I send Bitcoin to my wallet?
A new receiving address is generated every time you send Bitcoin to your wallet to preserve the identity of the user of the wallet. If a different address is used each time you deposit to a wallet, it is more difficult to link Bitcoin addresses together. This ultimately means that a single wallet controls many Bitcoin addresses.
Can I send less than 1 BTC to my Bitcoin wallet?
Yes, since 1 Bitcoin can be divided into 100 million units called Satoshis, less than 1 Bitcoin can be sent to a Bitcoin wallet – 0.00000001 BTC can be sent if you're willing to pay the network fee.
Can I send BCH, BSV, or BTG to my Bitcoin wallet?
No, only BTC can be sent to your Bitcoin wallet. Trying to send any other Bitcoin alternative (BCH, BSV, BTG) to your Bitcoin wallet may result in the permanent loss of funds.
Can I convert Bitcoin into cash from my wallet?
Very few non-custodial wallets allow the user to convert the Bitcoin directly into cash. Many exchange wallets allow users to trade BTC for ₱ (or any other cash) which can then be withdrawn to a bank account.
How does a Bitcoin wallet work?
A Bitcoin wallet works by storing the private keys that unlock the Bitcoin. Because the private keys are stored within the wallet, the software knows about all addresses linked to that private key. Thus the wallet can be used to send Bitcoin from any of the associated addresses.
What is a Bitcoin wallet?
A Bitcoin wallet is a piece of hardware or software that stores the private keys that unlock Bitcoin balances at a range of Bitcoin addresses. Bitcoin wallets can be used to view and manage a Bitcoin balance.
What is the safest Bitcoin wallet app?
The security of Bitcoin wallets vary by type and user preference. Generally speaking, the most secure Bitcoin wallet app is one that can be secured by a password, 2FA, and kept offline.
Disclaimer: Cryptocurrencies are speculative, complex and involve significant risks – they are highly volatile and sensitive to secondary activity. Performance is unpredictable and past performance is no guarantee of future performance. Consider your own circumstances, and obtain your own advice, before relying on this information. You should also verify the nature of any product or service (including its legal status and relevant regulatory requirements) and consult the relevant Regulators' websites before making any decision. Finder, or the author, may have holdings in the cryptocurrencies discussed.