Finder is committed to editorial independence. While we receive compensation when you click links to partners, they do not influence our content.
Compare fixed-rate personal loans
Find funding with predictable repayments that fit your budget.
Editor's choice: LendingClub personal loans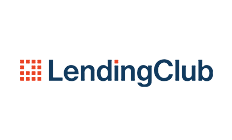 Less strict eligibility requirements
Quick turnaround time
High Trustpilot rating
Check my rate
Most personal loans come with fixed interest rates, which give you the same monthly repayments over the course of your loan. These can start just under 4% APR in some cases — though you generally need an excellent credit score of over 760 to qualify for that rate.
To find the right fixed-rate loan for you, also look at factors like requirements, available amounts and terms when comparing lenders.
How do fixed-rate personal loans work?
Fixed-rate loans come with rates that usually range from 4% to 36% APR, and stay the same while you repay the loan. With an online lender, you can usually borrow between $1,000 and $50,000 with terms from two to five years.
The rates, terms and loan amounts you can qualify for depend on factors like your credit score, income and debts. For the absolute lowest rates and highest loan amounts, you typically need a credit score of around 760 and a debt-to-income ratio (DTI) of 20% or lower.
See fixed-rate personal loans
What other factors should I consider?
Comparing interest rates alone won't necessarily help you find a loan that's the perfect fit for your particular situation. Take these factors into account before you pick a lender.
Requirements. Make sure you qualify before you apply. Lenders often require a good credit score of around 660, steady income and a DTI below 43% — though there are options for other credit score and DTI ranges.
Loan amounts. Go into your comparison knowing exactly how much you need to borrow and look for a lender offering that amount.
Loan term. Your term is how long you have to repay the loan — and how long you'll be in debt.
Monthly repayments. Figure out how much you can comfortably pay each month and try to find a loan with fixed rates and terms that you can afford.
Collateral. Fixed-rate can be secured or unsecured. Backing your loan with collateral can help you qualify for higher amounts and lower rates, but you risk losing what you secure the loan with.
Prepayment penalties. Fixed-rate personal loans sometimes come with fees for paying your loan back early — though it's uncommon.
Origination fees. Some lenders charge this flat fee, which you pay on closing, usually between 1% and 5%.
What to avoid
Extra-long terms. A long term can lower your monthly cost — but it means there's more time for interest to add up.
High monthly repayments. A fixed rate makes it easy to figure out how much your loan will cost you. Use a calculator to make sure a loan offer fits your budget.
Not factoring in the origination fee. Lenders often deduct the origination fee from the funds before you get your loan — you could end up with less than you need if you don't factor it in.
Not reading the fine print. Go over your loan contract so you're aware of all fees, due dates and conditions.
How to apply for a fixed-rate loan
Shop around. Use the table on this page to compare different fixed-rate personal loans — and read reviews so you know what you're getting into.
Prequalify. Many online lenders allow you to check the rates and terms you might qualify for by filling out a quick online form with basic information. Typically this doesn't affect your credit.
Apply and submit documents. After you compare offers and decide on a lender, follow the instructions to submit documents and additional information.
Review and sign the contract. Make sure you understand the terms and conditions of your loan and how repayments work before you sign the contract.
Wait for your funds. Typically you can get your loan as soon as the day after you send in your documents, though it varies depending on the lender.
How can I use a fixed-rate personal loan?
Personal loans that come with a fixed interest rate can be suitable to help you finance a wide range of different purposes, including:
Pros and cons of fixed-rate loans
Monthly repayments stay the same
No risk of interest rate increasing
Most lenders offer fixed-rate loans
Can be higher than variable rates
Not as flexible as other types of credit
Lowest rates excellent credit of 760 or higher
More guides you may be interested in
There are many different types of loans and some may be better for your individual situation than others. Compare these options.
Frequently asked questions
More guides on Finder