Finder is committed to editorial independence. While we receive compensation when you click links to partners, they do not influence our opinions or reviews. Learn how we make money.
NorthOne Business Banking review
This digital business bank account accepts cash deposits.
NorthOne Business Banking is a true all-in-one solution for small business owners, startups and freelancers. It boasts unlimited free transactions, subaccounts to help you categorize your money and robust bookkeeping integrations. And unlike other digital bank accounts, this one accepts cash deposits. But it costs $10 a month and you can only access your account through the mobile app.
$50
Minimum deposit to open
Details
| | |
| --- | --- |
| Fee | $10 per month |
| Minimum deposit to open | $50 |
| ATMs | More than 300,000 ATMs across America. |
| ATM transaction fee | $0 |
| Out-of-network ATM fee | $0 |
| Foreign transaction fee | 1.1% |
| Overdraft fee | $5 |
| Nonsufficient funds fee | $25 |
Expert review
Review by
cassidy.horton@findercrew.com
---
Cassidy Horton is a writer for Finder, specializing in banking and investments. She has a Bachelor of Science in Public Relations and a Master of Business Administration from Georgia Southern University. Cassidy enjoys educating people about financial services, exploring the Pacific Northwest and watching endless reruns of The Office.
Expert review
NorthOne claims its business banking account is "everything your business needs built into your phone," and that couldn't be more true. This account is jam-packed with features that save you time and money — unlimited free transactions, on-demand customer support, bookkeeping tools that manage your receipts and automatically categorize expenses, and more.
This account is best for business owners, freelancers or startups who want a digital, all-in-one banking platform that also accepts cash deposits. You'll pay $10 a month for the account, but this price could be offset by nonexistent transaction fees and discounted wire transfer and international exchange fees.
What are the benefits of a NorthOne Business Banking account?
NorthOne Business Banking has standard features you know and love — Federal Deposit Insurance Corporation insurance, a Mastercard debit card, mobile check deposits, custom spending limits and a lock- and unlock-card feature. But it also has these perks:
Unlimited free transactions. Most business accounts give you a set number of free deposits, transfers and payments each month and charge you about $0.50 for additional transactions. But NorthOne lets you make as many transactions as you'd like for free.
Unlimited subaccounts. Create subaccounts for things like upcoming expenses, emergencies, and taxes and set rules to set aside money automatically.
Accepts cash deposits. NorthOne is one of the few digital bank accounts we've seen that accepts cash and check deposits via an ATM — a rare find for those who regularly touch cash and want to bank digitally.
Bookkeeping integrations. NorthOne saves you a ton of time at the end of the month by automatically importing and categorizing transactions from these bookkeeping and accounting platforms.
On-demand customer support. Rather than waiting on hold, schedule a time for NorthOne to call you or you can live chat through the mobile app.
NorthOne's ATM network and fees
NorthOne is part of the New York Currency Exchange (NYCE) and MoneyPass ATM networks, which lets you dip your card into more than 300,000 ATMs nationwide. You can also deposit checks and cash at most of these locations. As for non-network ATMs, NorthOne won't charge a fee, but the operator might.
What should I look out for?
The NorthOne Business Banking account is packed with features that save you time and money, but there are still a few drawbacks worth noting:
Unavoidable monthly fee. NorthOne has a flat $10 monthly fee that you can't waive.
Can't access on computer. As of July 2020, the only way to access your NorthOne account is through the mobile app. But it's looking to change this.
No ATM reimbursements. NorthOne gives you free access to over 300,000 ATMs nationwide. But if you use an ATM outside of this network, you won't get reimbursed for any operator fees you incur.
Miscellaneous fees. Although less expensive than other business bank accounts, there are still a few fees you'll need to watch out for:
| Fee | Amount |
| --- | --- |
| Wire transfer, domestic | $10 |
| Wire transfer, international | $25 |
| Overdraft | $5 daily |
| ATM international exchange fees | 1.1% of purchase |
| ACH/PAD (preauthorized debit) returns | $10 |
| Nonsufficient fund for ACH, check or debit | $25 |
| Subpoena or summons | $75 |
| Expedited new card | $35 |
| Dormant account for 1 year | $5 monthly |
| Abandoned account for 5 years | $50 |
If you're looking for a free business checking account that doesn't have a monthly fee, check out these top-rated picks.
Compare NorthOne with other business checking accounts
How do I open a NorthOne Business Banking account?
Open a NorthOne Business Banking account online using these simple steps:
Go to the official NorthOne website and click Open an Account.
Enter your phone number and click Continue.
Enter your email address and click Continue.
Create your password and click Continue.
Review NorthOne's terms and conditions and click I agree.
Verify your email address.
Enter your personal information and click Continue.
Enter your business information and click Continue.
Follow the prompts to submit your application and fund your new account.
Eligibility
Open an account when you meet these requirements:
At least 18 years old
US citizen or resident
Valid Social Security number
$50 opening deposit
Required information
You'll need the following on hand when you open your account:
Full name
Date of birth
Social Security number
Government-issued photo ID number
Business formation documents
How do I deposit or withdraw money?
NorthOne Business Banking gives you more ways to access your money than most digital bank accounts:
Deposits
Direct deposit
Cash or check deposit at an ATM
Check deposit through the mobile app
Wire transfer
Transfer to another bank account
Withdrawals
At an ATM
Wire transfer
Cash back at a retailer
Transfer to another bank account
How do I deposit cash at an ATM?
You can deposit cash at most NYCE and MoneyPass ATMs nationwide. Follow these steps:
Log in to your NorthOne mobile app to search for an ATM that accepts cash deposits.
Once you're at the ATM, use your NorthOne debit card to unlock access to deposits.
Deposit your cash or checks using the on-screen prompts.
Interview with Eytan Bensoussan – August 2020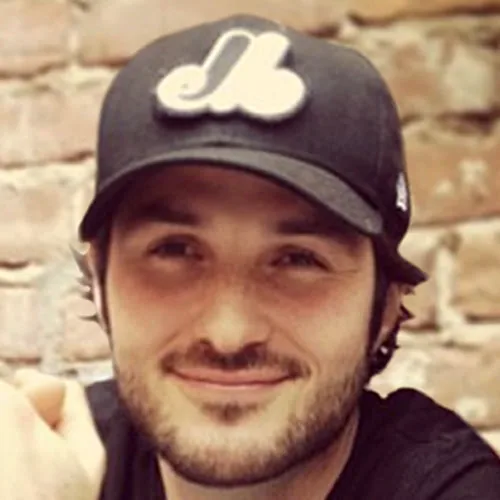 Eytan Bensoussan
CEO of NorthOne Business Banking
1. What inspired NorthOne Business Banking?
I grew up in a family of small business owners. As a child, I remember that they'd work nights and weekends to make sense of their business finances.
Years later, I worked at a large management consulting firm that served some of the biggest banks in the world. It became clear that banking wasn't evolving at the same pace as small businesses. While small business owners were finding new ways to run their companies online, financial institutions continued doing things as they'd always done.
So I quit my job and worked to solve this problem. The mission was simple: Create a bank that would remove the painful back-office financial management work for business owners, so that they can focus on what really matters.
2. Who is NorthOne Business Banking best for?
NorthOne is built for any American small business, freelancer or startup. While any business builder can use NorthOne, we focus on folks who need a fast way of getting their banking done from anywhere.
3. One of the biggest downsides of digital banking is that you typically can't deposit cash. What was your thinking behind making this an option for small business owners?
Cash is a reality for business owners and we don't see that changing anytime soon. It was important for us to make sure that NorthOne was cash friendly. We have a network of more than 300,000 ATMs that our customers can use to make cash deposits.
4. Can business owners get debit cards for their employees? If so, can they restrict access to these cards?
Right now we only have debit cards for the owners of the business, but employee cards are coming soon! We're excited to provide better banking services for teams and will be creating powerful and simple controls so that owners can make sure those cards are being used for their intended purposes.
5. Tell us a little bit about subaccounts and how customers can make the most of them.
We created subaccounts to make it easy to set aside money for big expenses like rent, payroll and taxes. Our customers can either set aside money in a subaccount all at once or use our smart savings tools to take a percentage of all revenue to have cash build up over time.
6. How does NorthOne save business owners money on bookkeeping?
NorthOne was created with the idea that you shouldn't need a finance degree to run a small business. We connect to Quickbooks, Xero accounting, Etsy, and other tools that businesses might use. We also help bookkeepers complete their jobs faster. Every transaction has context so your bookkeeper won't need to call you to ask the what, when or why for each purchase.
7. How does NorthOne business banking compare to other business bank accounts?
NorthOne has the features of a traditional full-service bank, with the simplicity and convenience of a modern digital bank. Most importantly, our pricing is easy to understand. You'll pay $10 a month for unlimited banking. You don't need to select from dozens of banking packages or worry about paying for each transaction.
Frequently asked questions