Key4Kids Savings account review
Comes with an ATM card that allows 7 monthly withdrawals but has a strict overdraft fee policy.
The Key4Kids Savings account is designed for children under age 18. But parents need to have an active KeyBank account, and you can't sign up for the account online. You'll need to visit a local branch to get account-specific details relevant to where you live.
$10
Minimum deposit to open
Details
| | |
| --- | --- |
| Annual percentage yield (APY) | 0.01% |
| Fee | $0 |
| Minimum deposit to open | $10 |
| Interest compounding | Daily |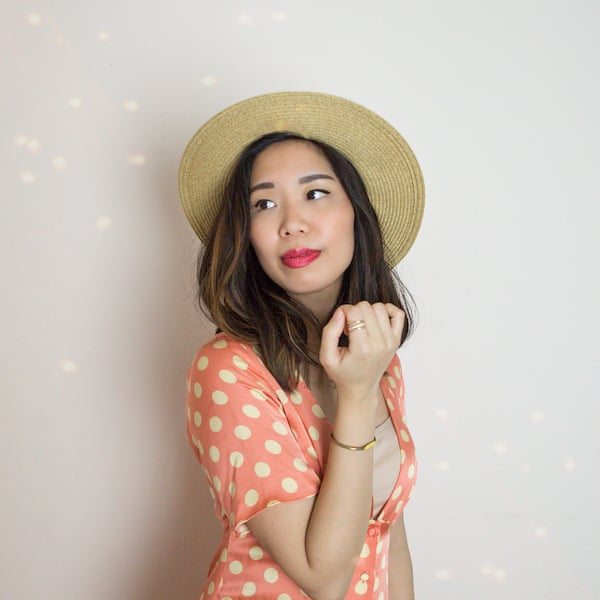 Review by
kimberly.ellis@findercrew.com
---
Kimberly Ellis is a writer at Finder. She hails from New York City with a BA from Queens College and a New York State teaching certificate. After teaching in both public and private schools, Kimberly decided to take the world by storm and dive into the media industry — where she covers everything from home loans and investing to K–12 education and shopping. She's also an aspiring polyglot, always in a book and forever on the hunt for the perfect classic red lipstick.
Expert review
The Key4Kids Savings account has no monthly fee and comes with an ATM card, making it a good starter savings account for a minor.
But you can't open an account online, and a lot of details about this account, including interest rates, are branch and state-specific. So there's no getting around a trip to a KeyBank branch. We spoke to a customer rep who told us that the APY for this account in New York is currently 0.01% APY, which is low compared to not only the national average but also other kids' savings accounts. For instance, an Alliant Kids Savings Account earns 0.55% APY.
How do I open a Key4Kids Savings account?
Unlike its other savings accounts that allow you to open an account online, you'll need to stop by a local branch to enroll in a Key4Kids Savings account.
Eligibility
To qualify for a Key4Kids Savings account, you'll need to meet these requirements.
Your child must be under 18 years old
$10 opening deposit
An adult cosigner with a KeyBank account
Required information
You'll need to bring the following information when you head to a KeyBank branch to open an account.
Full name
Government-issued ID
Social Security number
Address
Contact information
What are the benefits of a savings account with KeyBank?
Take a look at the following advantages of a Key4Kids Savings account.
No maintenance fee. There's no monthly recurring service charge.
ATM card. Unlike most savings accounts, this one comes with an ATM card to use for free at any KeyBank ATM. And while most banks limit your account to six withdrawals a month, KeyBank allows up to seven transactions.
What should I look out for?
Mull over the following weak spots associated with this account.
Minimum opening deposit. You'll need to fund your account with a minimum of $10. While it's still relatively low, there are other accounts that are $5 or $0.
Can't open online. A Key4Kids Savings account requires an in-person visit to your local branch to sign up.
Low interest rate. The APY is state-specific, so it varies depending on where you live. For example, a Key4Kids Savings account in New York currently earns 0.01% APY, which is lower than the national savings rate average of 0.06% APY.
Harsh overdraft charges. KeyBank charges $33 for the first two overdraft transactions and $38.50 every time after that within a 12 statement period. And if your account stays overdrawn for five consecutive business days, you'll get hit with a recurring overdraft fee of $28.50.
Converts to a regular savings account. Once your child turns 18, the account will automatically transition to a Key Active Saver account, which has a $4 monthly fee unless you have an active KeyBank consumer checking account.
Compare Key4Kids Savings account with other kids savings accounts
Compare other kids' savings accounts by interest, minimum opening deposit and monthly fees.
How do I deposit or withdraw my money?
KeyBank offers a handful of ways for you and your child to access your funds.
ATM
Mobile check deposit
ACH transfer
Wire transfers
What other savings options does KeyBank offer?
KeyBank also offers the following savings account options.
Key Active Saver. The account that Key4Kids Savings account automatically transitions to when your child turns 18. It has a waivable $4 monthly fee as long as you have a KeyBank checking account, and you can use this account for overdraft protection.
Key Silver Money Market Savings. A money market account that offers checkwriting capabilities and an interest rate up to 0.02% APY depending on your account balance.
Key Gold Money Market Savings. This account, designed for higher balances, has a $25,000 opening deposit and can earn up to 0.05% APY compounded daily.
KeyBank CDs. KeyBank offers short-term, tiered and jumbo Certificates of deposit accounts. The minimum opening balance starts at $2,500 with terms from seven days to 10 years.
How to contact KeyBank about my savings account?
KeyBank offers a few ways to speak with a representative, but it depends on whether you're a current member.
Schedule an appointment and visit a local branch.
Call 800-539-2968 at any time. If you're not a current customer, you'll need to stay on the line and ignore the automated phone system as it continually asks you for your account number.
Start a live chat on weekdays from 7 a.m. to midnight ET and weekends from 8 a.m. to 9 p.m. ET. But live chat is reserved for current online banking customers.