Verizon Family Money Kids Debit Card review
Maintenance Fees

$5.99

monthly

Age requirements

8

to

17

years old
Our verdict
Its app gives you up to five prepaid debit cards for kids, but costs $5.99 per month after your free trial.
The Verizon Family Money Kids Debit Card is best for those who need up to five cards for their kids. But the account comes with the standard chores and allowance capabilities and no actual stand-out features. If you need up to five cards, you may be better off with a card like Greenlight, which comes with a charity vault and a 1% to 5% savings reward per year.
Currently Verizon Family Money Kids Debit Card won't let you create recurring chores. Parents will need to create each chore every time and check off each task individually for payout. That means if you want your kid to wash the dishes and take the trash out every night, you'll be on your phone multiple times a day to schedule and approve each chore. At $5.99 a month, the option to schedule chores should be included in the app.
Also, the app only allows one parent to have access to the account. Which may be a dealbreaker for those who want to add both parents to the account.
Pros
Up to five debit cards for kids

Savings goal vaults

Parental controls

Free 30-day trial
Cons
$5.99 Monthly fee

No ATM withdrawals

Not compatible with mobile wallets

Load restrictions

Limited to one parent
How do I get the Verizon Family Money Kids Debit Card?
Open and set up your Family Money account to receive your Verizon Family Money Kids Debit Card in 8 steps:
Go to the provider's site and follow the steps to apply.
Select Get started.
Follow the prompts to download the Family Money app from the Apple or Google Play store.
Open the app and choose Get started.
Select Parent and answer the questions to create your profile as the account holder.
Check your email to get your Family Code.
Add your child's information and your Family Code to set up their account.
Link an external bank account to transfer funds to your Family Money Wallet.
Eligibility
To open a Family Money account and qualify for a spending card, you'll need to satisfy the following requirements:
Parent at least 18 years old
Child aged 8 to 17
Live in the US
Have a US bank account
Required information
Verizon requires the following information when you apply for an account:
Full name
Valid residential address
Date of birth
Social security number
Government-issued photo ID
What you'll like about the Verizon Family Money Kids Debit Card
Like most debit cards for kids, the Verizon Family Money Kids Debit Card allows you to schedule a recurring allowance and assign chores. But here's how it stands out:
Up to five debit cards for kids. Account holders can request up to five reloadable Visa prepaid debit cards, which are also known as Spend Cards.
Vaults. Like most debit cards for kids, your child can set up a separate noninterest-bearing account to put money away toward a savings goal, similar to a piggy bank or savings account.
Parental controls. Limit your child's total daily spending, freeze cards and block travel purchases. Verizon blocks purchases in specific industries, including gambling and alcohol.
Free trial. Test out the Family Money plan for free for 30 days. Request up to two prepaid debit cards during the trial period.
What to watch out for
The Family Money plan comes with a list of caveats:
Monthly fee. After your 30-day trial, you'll pay $5.99 per month.
No ATM withdrawals. Unlike cards like Greenlight, Kachinga and FamZoo, your child won't be able to withdraw funds from their prepaid cards.
Not compatible with mobile wallets. You can't add this card to Apple Pay, Samsung Pay and Google Pay, but Verizon plans to add this feature in the future.
Load restrictions. Initiate up to two ACH transfers per day. But the minimum amount is $20 per transfer. Your account also has a maximum daily transfer amount of $250 and a monthly maximum of $1,000. Other cards like GoHenry allow three loads per day up to $500 total.
Long transfers. It takes three to five business days for funds to transfer from your bank account to your Wallet.
Limited to one parent. Only one parent can be an account holder. And prepaid debit cards are reserved for children only.
No recurring chores. While you can create and assign chores to your child, you can't set up recurring chore assignments at this time.
If your child needs to withdraw funds in cash, you'll want to consider another prepaid kids' debit card.
How safe is the Family Money app?
Verizon protects your data by encrypting your account's information. You can also set up biometric logins and 4-digit PIN for purchases.
All purchases that require a signature qualify for Visa's Zero Liability Policy, which means that you're not responsible for unauthorized transactions. And if you do see an incorrect or unauthorized transaction, the app allows you to lock the prepaid debit card and dispute the fraudulent charge.
Parents can also block merchant categories, including travel, so airline and hotel and car rental purchases won't go through.
Family Money reviews and complaints
Users of the Family Money app are much more optimistic about the product. Apple users give it a 4.1 out of a 5-star rating based on 38 reviews, while Android users give it an average rating of 3.2 out of 5 stars based on 12 ratings.
Customers praise the seamless onboarding process but complain about long transfer times to fund the Family Money Wallet. Another common pain point is the inability to schedule recurring chores.
Compare with other prepaid kids' debit cards
How does the Family Card's fees compare to the competition?
Here's how the Verizon Family Money Kids Debit Card compares to other popular prepaid cards for kids:
Family Card's fee and limits
Amount
How it compares to other kids' cards
Monthly fee
$5.99
The fee's on the lower end, especially since it includes up to five cards when other prepaid cards typically charge per kid.
ATM withdrawal
N/A
You can't withdraw funds at an ATM.
Cash reload fee
N/A
This card doesn't support cash reloads. Parents can only fund the card through ACH transfers.
Card replacement fee
$3.50
This is average, but you'll find other cards — like Revolut <18 — that'll give you one complimentary replacement each year.
Maximum card balance

$5,000 in the Family Money Wallet
$1,000 on the Spend Card
$1,500 in the Vault

These limits are on the lower end of what you'll find with other cards.
ACH transfer limit

$20 to $250 per day to the Family Money Wallet
$1,000 per month to the Family Money Wallet

This limit is average, but you'll find that other cards — like GoHenry — let you transfer funds three times daily, up to $500.
Debit card transfer limit

$1,500 per day to a subaccount
$2,500 per day to all subaccounts combined
$5,000 per month to all subaccounts combined

This transfer limit is higher than other prepaid kids debit cards.
Direct deposit limit
N/A
This card only supports ACH transfers.
Purchase limit

$1,000 per day per card
$5,000 per month per card

This is lower than average.
How long will it take to get my card?
It'll take approximately eight to 10 business days to receive your child's prepaid debit card after you add their info to your Family Money plan. While you're waiting for your child's Spend Card, you can set up a recurring allowance and create chores that they can earn for extra cash.
I got the card. Now what?
Once you have the card, call 844-936-6639 to activate it.
Funding options
The only way to fund the prepaid debit cards is by linking up to three external bank accounts and transferring funds into the Family Money Wallet. From there, you can load each child's Vault or Spend Card.
How can I contact Verizon?
Verizon has a few different customer service outlets depending on your issue:
Complete a contact form on the app or the Contact Family Money help page for answers to general questions or technical issues.
Send an email to support@familymoney.verizon.com if you have general questions or technical issues.
Call 844-936-6639 on weekdays from 7 a.m. to 1 a.m. ET and weekends from 8 a.m. to 8 p.m. ET for account-related issues.
Kids' debit card ratings
★★★★★ — Excellent
★★★★★ — Good
★★★★★ — Average
★★★★★ — Subpar
★★★★★ — Poor
We analyze top debit cards for kids and rate them one to five stars based on factors that are most important to you. We rate kids' checking accounts by these factors: Monthly fee, features, ATM access, customer support options, and availability. We also consider APY as a factor only for those that earn interest. We rate prepaid debit cards for kids by these factors: monthly fees, features, customer support options and account availability.
Read the full methodology of how we rate Kids' debit card accounts.
Verizon Family Money Kids Debit Card is not currently available on Finder
Have you considered Greenlight?
Teach your child to spend, save and invest all in one app. Get 5+ financial literacy tools, including chores and allowances. All with powerful parental controls to decide where your child can spend and how much. Includes up to 5% savings rewards. Free one-month trial.
Free 30-day trial, then start at $4.99/month
Earn up to 5% on savings and 1% cashback
Optional investing tools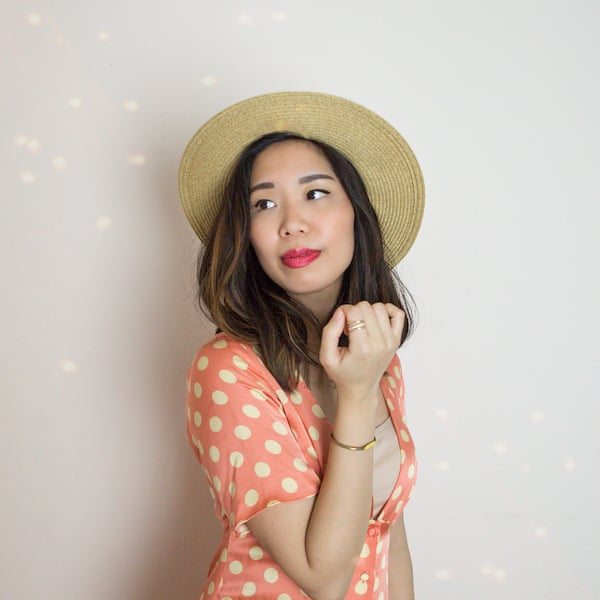 You are about to post a question on finder.com:
Do not enter personal information (eg. surname, phone number, bank details) as your question will be made public

finder.com

is a financial comparison and information service, not a bank or product provider
We cannot provide you with personal advice or recommendations
Your answer might already be waiting – check previous questions below to see if yours has already been asked
Accept and continue