Ethereum (ETH) price prediction 2022
Ethereum to be worth $15,364 by 2025.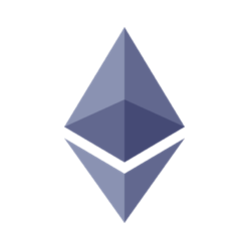 $2,458.12
Every week we ask a rotating panel of five fintech specialists whether they are bullish, bearish or neutral on ETH for the 2 weeks ahead. In a separate October 2021 survey, we also asked a 50-expert panel for their long term price forecasts for the end of the year, as well as over the next decade. You can find the results for both of these surveys on this page.
Disclaimer: This information is not financial advice or an endorsement of cryptocurrency or any specific provider, service or offering. Cryptocurrencies are highly volatile and high risk. Do your own research and seek financial advice before buying. And make sure the provider you're interested in is available in your state.
Ethereum price prediction for two weeks' time
Each week we ask our expert panel's verdict on the Ethereum price in a fortnight's time. When asked this week, 1 was bullish (down 1 from last week), 2 were neutral (up 2 from last week) and 2 were bearish (down 1 from last week) about the price of ETH for the week of 31 January 2022.
Methodology
There are 15+ people on our weekly panel, made up of Finder and external crypto experts. Five are asked on rotation if they are bullish, neutral or bearish about ETH's price in two weeks' time. The dates on the chart show the start of the week about which they are asked their opinion. The graph shows the latest sentiment and previous forecasts so you can see how opinion has changed.
Ethereum price predictions for 2021
Ethereum (ETH) will jump to US$5,114 by the end of this year, according to the truncated mean forecast from Finder.com's panel of 50 fintech specialists.
Dr. Iwa Salami, associate professor at the University of East London, gave an end-of-year prediction in line with the panel's forecast, at $5,000.
"Ethereum has the advantage of being the first mover, which is the reason why almost 80% of applications are built on Ethereum's network, according to State of the DApps," explains Salami. "Thus far, cheaper and faster blockchains (like Solana and Avalanche) are still not threatening competitors to Ethereum in this respect, which means Ethereum is likely to maintain its dominant position for some time to come."
Three panelists —CEO of Cake DeFi Julian Hosp, head of blockchain at Realfevr Pedro Febrero and co-founder of Origin Protocol Joshua Fraser — are bullish on ETH's potential this year, each predicting the coin will close out the year at a value of $10,000.
Both Hosp and Fraser say the coin will see tremendous gains this year based on the future potential of Ethereum. Hosp says "the ETH ecosystem will be the number one decentralized developer ecosystem," a sentiment echoed by Fraser.
"Ethereum is currently hosting an already large but still quickly growing alternative financial system in decentralized finance or DeFi. Eventually, Ethereum will be one of the main financial settlement layers of the world. ETH price will reflect this future reality," says Fraser.
But it's not all roses, with two in five panelists (40%) predicting the price will end the year at or below its current price — at the time of writing, roughly $4,000. The lowest prediction comes from associate professor at UWA Lee Smales, who sees the coin's worth dipping to $2,500.
General partner at Panxora Crypto Gavin Smith, senior lecturer at the University of Canberra John Hawkins, associate professor at UNSW Elvira Sojli and professor of finance at the Creighton University Robert Johnson also are bearish on the ongoing value of the coin, predicting the coin will close 2021 at just $3,000.
Smith chalks the dip in value to the cost issues associated with ETH.
"The ETH core developers have been extremely slow resolving the transaction cost issues on the Ethereum blockchain," Smith explains. "The costs have reached a point where most smart contract operations are now too expensive without integrating a level-two solution. Other smart contract blockchains are showing better technology solutions that supports a greater number of transactions at a lower cost."
As for Johnson, he says, "I believe the cryptocurrency foolishness will come to an end in the near future."
Ethereum price predictions for 2025 and 2030
Ethereum is expected to hit $15,364 by 2025 before more than tripling to $50,788 by 2030, according to the panel's forecast.
Thomson Reuters Technologist and Futurist Joseph Raczynski gives a forecast of $12,000 for 2025.
"With more competition, ETH needs to scale, which is happening now. If they are able to do so, this is the Google for the metaverse and our current world — i.e., this is a generational play. No other organization is as careful about its focus on the ethos but aware of market changes than Ethereum. While they are a purist play, they are also practical," he says.
Meanwhile Julian Hosp thinks ETH will be worth $15,000 by 2025 before skyrocketing to $50,000 by 2030.
"The ETH ecosystem will be the number one decentralized developer ecosystem, and its market cap will reflect it over the next years," he says.
Coinmama CEO Sagi Bakshi is more bullish on the coin, with a forecast of $40,000 by 2025 and $100,000 by 2030. He thinks Ethereum is well placed to dominate the smart contract platform space.
"At this point, it is yet to be seen who will win the smart contract platform war, but ETH sure looks better than the rest."
Senior lecturer at the University of Brighton Paul Levy expects the price of ETH to increase in the next few years, but he's more tempered than Bakshi and Hosp. He thinks ETH will be worth $7,000 by 2025 before jumping to $15,000 by 2030.
"Still a very solid proposition that will continue to develop consistency, and hopefully be more resilient to cybersecurity issues, innovate and grow," he says.
Finder's global cryptocurrency editor Keegan Francis, John Hawkins and Elvira Sojili think ETH will be worth $2,000 by 2025.
Robert Johnson is once more the most out on the future value of the coin, thinking its value will tank and become worthless by 2025.
Buy, Sell or Hodl?
Even with roughly two-fifths of the panel saying the coin will close out the year worth less than its current value, fewer than 1 in 10 (8.7%) think it's time to sell your Ethereum.
The vast majority (63%) believe now is the time to buy, and a further 28.3% think you should hodl.
Will Solana overtake Ethereum as the primary DeFi platform?
Close to three-quarters (72%) of the panel don't think Solana is a threat to Ethereum. However, 15% of the panel think a different layer-1 blockchain will overtake ETH. The remaining 13% think SOL will overtake ETH, with 11% thinking SOL will overtake it sometime between 2022 and 2025 and 2% saying it will happen after 2025.
Ethereum's competition
In the crowded cryptocurrency market, Ethereum will also face competition from a variety of other blockchain projects. The performance and development of those competitors could have positive or negative implications for the value of ETH.
Some of Ethereum's main competitors include:
ADA (Cardano).
BNB (Binance Smart Chain).
NEAR.
DOT (PolkaDot).
SOL (Solana).
LUNA (Terra).
Is Ethereum's market share under threat from alternative layer-1s?
The panel believes that an average of 30% of Ethereum's market share will go to alternative layer-1s like Solana (SOL), Terra (LUNA) and Avalanche (AVAX) over the next 12 months. Grant Wilson, head of Asia Pacific at Exante Data, is the least concerned about alternative layer-1s eating into Ethereum's market share, saying none of them stand a chance against ETH.
"ETH has the best dev team and most brand recognition," Wilson explains. "It will see further uptake and share once the proof-of-stake transition is complete. The ETH killers will themselves struggle after this."
Hawkins, along with COO of First Digital Trust Gunnar Jaerv, MD of Rouge International & Rouge Ventures Desmond Marshall and Finder's Keegan Francis, are not worried about the threat alternative layer-1s pose to Ethereum's market share, Francis does think that alternative layer 1's post a thread to Ethereum's market share.
Even though none of them see ETH ultimately losing out, Francis thinks "Cardano has the best value proposition out of any other smart contract enabled layer-1 blockchain," while Marshall tips his cap to Solana, saying, "SOL is gaining traction, but they are many years late. It's about branding and exposure to the public which ETH wins ahead."
Smith is down on the future of ETH's market share, saying it stands to lose roughly 80% to other players — but to whom, he's unsure: "The jury is out on whether SOL will be the leader or one of the others. The key to the winning player in this sector will be transaction costs coupled with transaction speeds."
How will ETH 2.0 change things?
With ETH 2.0 in its early stages, 93% of the panel say the upgrade should help it resolve at least one of its ongoing issues. The major issue to be rectified by ETH 2.0 is the current transaction scalability limitations, with 78% believing this will become a thing of the past after the upgrade. Sustainability is another popular response at 43%, and 22% say insufficient disk space.
What's coming up in Ethereum's roadmap?
To get a better idea of what the future holds for Ethereum, we also need to take a look at the projects and upgrades scheduled for completion in the Ethereum roadmap.
Perhaps the biggest update due to arrive at some stage sometime in 2022 is Ethereum's switch from a proof-of-work platform to a proof-of-stake algorithm. Known as Serenity, this update aims to improve transaction processing times and reduce transaction fees on the Ethereum network.
It will also make Ethereum miners redundant and replace them with "stakers". These users will stake their ETH tokens in special wallets and receive dividends from network fees based on how much ETH they stake.
However, Casper is still in development, so whether or not it achieves its aims remains to be seen.
There are also a couple of other key updates planned for the future. Speaking at BeyondBlock Taipei in November 2017, Ethereum inventor and co-founder Vitalik Buterin outlined his vision for the future of Ethereum. As well as the shift to proof of stake, Buterin mentioned other improvements scheduled for the Ethereum network, including:
Sharding. This process involves dividing the blockchain into several smaller component networks, allowing transactions to be processed in parallel and therefore increasing Ethereum's processing speed.

Smart-contract security. In order to address security concerns surrounding smart contracts, Buterin announced that Ethereum will eventually introduce formal verification for smart contracts. A new smart-contract programming language, Viper, is also being developed to allow for the creation of safer applications.
Bottom line
Cryptocurrencies are complex and highly speculative, and buying any form of digital currency comes with a high level of risk. It's essential to understand and appreciate those risks before making any purchases.
Ethereum's myriad potential use cases in the real world make it a project many are watching with great interest, and the battle to solve scalability issues to improve transaction speeds and lower fees will be crucial.
Competition from other projects could also play a part, though at the aforementioned Taipei blockchain conference in November 2017, Ethereum co-founder Vitalik Buterin seemed unconcerned about potential threats from competitors, saying, "The Ethereum killer is Ethereum, the Ethereum of China is Ethereum, the Ethereum of Taiwan is Ethereum … 2.0."
Whether this statement holds true or not remains to be seen.
Meet the panel
| | | | |
| --- | --- | --- | --- |
| Grant Wilson, Exante Data, Head of Asia Pac | John Glover, Ledn, Chief Risk Officer | Farmer Chad, Harvest Finance, Foreman | Helen Disney, Unblocked, Founder |
| Paul Levy, University of Brighton, Senior Lecturer | Nicolas Van Hoorde, Delta.app, CEO | Ki Young Ju, CryptoQuant, CEO | Vetle Lunde, Arcane Research, Analyst |
| Simon Trimborn, City University of Hong Kong, Assistant Professor | Alex Nagorskii, DigitalX Ltd, Funds Management Operations | Jonathon Miller, Kraken, Managing Director Australia | Desmond Marshall Rouge International & Rouge Ventures, MD |
| Johannes Schweifer, CoreLedger AG, CEO | Joah Santos, Aldrin, Chief Marketing Officer | Julian Hosp, Cake DeFi, CEO | Daniel Polotsky, CoinFlip, Founder/Chief Advisor |
| Gunnar Jaerv, First Digital Trust, COO | Adel de Meyer , NFT Centrik, Blockchain Marketing Specialist | Akash Birla, BuyUcoin, QA & Operations | Dhananjay Lochave, BuyUcoin, Marketing Manager - Branding |
| Alex Svanevik, Nansen, CEO | Craig Cobb, Tradercobb.com, Founder | Fred Schebesta, Finder, Founder | Sukhi Jutla, MarketOrders, Entrepreneur and COO |
| Keegan Francis, Finder, Global Cryptocurrency Editor | Linda Kreitzman, 0xpartners.com, Partner | Sarah Bergstrand, Bitbull Capital, COO | Charles Silver, Permission.io, CEO |
| Robert Johnson, Creighton University, Professor of Finance | Matthew Shillito, University of Liverpool, Lecturer in Law | Gavin Smith, Panxora Crypto Hedge Fund, General Partner | Justin Chuh, Wave Financial LLC, Senior Trader |
| Nik Oraevskiy, Bitcoin Reserve, CEO | Martin Fröhler, Morpher, CEO | Elvira Sojli, UNSW, Assoc. Prof. | Sagi Bakshi, Coinmama, CEO |
| John Hawkins, University of Canberra, Senior Lecturer | JP Vergne, UCL School of Management and UCL Centre for Blockchain Technologies, Associate Professor | Jeremy Cheah, Nottingham Trent University, Associate Professor of Cryptofinance and Digital Investment | Dr Iwa Salami, University of East London, Reader (Associate Professor) in Law |
| Daniel Cawrey, Cypherpunk Holdings, COO | Jeremy Britton, Boston Trading.co, CFO | Lee Smales, UWA, Associate Professor (Finance) | Pedro Febrero, Realfevr, Head of Blockchain |
| Joshua Fraser, Origin Protocol, co-founder | David Klinger, Coteries Corporation, Founder | Joseph Raczynski, Thomson Reuters, Technologist & Futurist | Sathvik Vishwanath, Unocoin, CEO |
| Rob Chang, Gryphon Digital Mining, CEO and Director | Kate, Baucherel, Galia Digital, Digital Strategist | | |
Methodology
Finder surveyed 50 fintech specialists from September 24 to October 11, 2021. Panelists may own some cryptocurrencies, including Ethereum. We assessed survey results using a truncated mean, with the top and bottom 10% of outlying results removed.
Please note that Finder has changed the methodology for this project as of 1/10/21. Data from before this date will be re-assessed using the new methodology. Therefore, figures may differ slightly to those previously published.
---
Disclaimer: Cryptocurrencies are speculative, complex and involve significant risks – they are highly volatile and sensitive to secondary activity. Performance is unpredictable and past performance is no guarantee of future performance. Consider your own circumstances, and obtain your own advice, before relying on this information. You should also verify the nature of any product or service (including its legal status and relevant regulatory requirements) and consult the relevant Regulators' websites before making any decision. Finder, or the author, may have holdings in the cryptocurrencies discussed.