Finder is committed to editorial independence. While we receive compensation when you click links to partners, they do not influence our content.
Retirement funding: How much do you need to save?
US adults estimate they'll need $427,891 to retire comfortably.
How much money do you need to have saved to retire comfortably? While this number ultimately varies based on your personal plans for retirement, the average American adult believes they need about $427,891 to fund their retirement, according to a new Finder survey.
How much do you need to retire?
How much the average American believes they need to live comfortably hits all ends of the spectrum. Close to half of those surveyed (44.25%) said they would need $346,059 in the bank to be comfortable. About 23% said they'd need approximately $1.75 million, and another 14% said they'd need $41,974.
Women believe they need more to retire than men
On average, women feel they need to save more than men, with women saying they need to tuck away $450,077 versus an average $415,190 for men. In addition to asking how much people they think they'll need to retire, we also inquired as to how much they had saved to fund their retirements and once more women came out on top, squirreling away an average of $495,927 compared to $486,946 for men.
Generational retirement saving trends
How much you think you'll need in retirement also depends on when you were born.
Members of Gen Y report needing to save the highest amount at $442,461. They're closely followed by Gen X at $437,512, with boomers bringing up the rear at $406,112.
However, while Gen Y thinks it needs the most money to retire comfortably, those within the generation are well shy of their retirement goals. Then, they've been saving for the least amount of time, managing to amass on average $74,516 for retirement.
Boomers are second among the generations for most money saved for retirement, holding an average $480,462, with Gen X leading the pack for highest retirement savings at $529,422.
Americans underestimate retirement funding needs
Half a million dollars is a lot to squirrel away. Still, that amount may not cut it.
The average American is living to about 78 years old. If you plan to retire at 63, the roughly $428K the average American adult believes they'll need must last at least 15 years. That leaves you to live off about $28,500 a year — roughly 60% of the current average median household income in the US.
Learn more about retirement planning and the techniques for funding your retirement at Finder's retirement planning hub.
For media inquiries: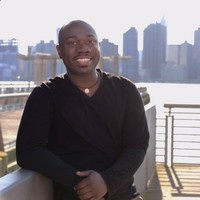 Allan Givens
Public Relations Manager
203-818-2928
allan.givens@finder.com

Nicole Gallina
Communications Coordinator
347-677-4931
nicole.gallina@finder.com