Finder is committed to editorial independence. While we receive compensation when you click links to partners, they do not influence our opinions or reviews. Learn how we make money.
Discover student loan refinancing review
Its flexible repayment options help it stand out from the competition.
finder.com's rating: 3.9 / 5.0
★★★★★
Best for flexible repayments if you hit a financial rough patch or work a low-paying public service job.
Pick something else if you want lower rates or to refinance postgraduate loans.
$150,000
Max. Loan Amount
Good to excellent credit
Min. Credit Score
Details
| | |
| --- | --- |
| Product Name | Discover Private Consolidation Loan (Variable Rate) |
| Minimum Loan Amount | $5,000 |
| Max. Loan Amount | $150,000 |
| APR | 2.80% to 12.49% |
| Interest Rate Type | Variable |
| Minimum Loan Term | 10 years |
| Maximum Loan Term | 20 years |
| Requirements | Must be a US citizen or permanent resident with a US address, good credit standing, no more than $150,000 in student debt, verifiable income, and the primary borrower on all loans up for consolidation. |
Expert review
Review by
anna.serio@finder.com
---
Anna Serio is a trusted lending expert and certified Commercial Loan Officer who's published more than 950 articles on Finder to help Americans strengthen their financial literacy. A former editor of a newspaper in Beirut, Anna writes about personal, student, business and car loans. Today, digital publications like Business Insider, CNBC and the Simple Dollar feature her professional commentary, and she earned an Expert Contributor in Finance badge from review site Best Company in 2020.
Expert review
Refinancing with Discover might not save you as much as other lenders, but it offers one option that many don't: flexibility.
Its multiple repayment assistance programs let you explore educational and career opportunities by putting your repayments on hold — or at least reducing them to something more affordable.
But it doesn't list cut-and-dry credit requirements like other lenders. And checking what rates you might qualify for comes with a hard credit pull, meaning your credit score will take a hit. You also don't have the option to refinance postgraduate debt, like bar exam loans or residency relocation loans.
Not sure Discover is right for you? Compare your other refinancing options below.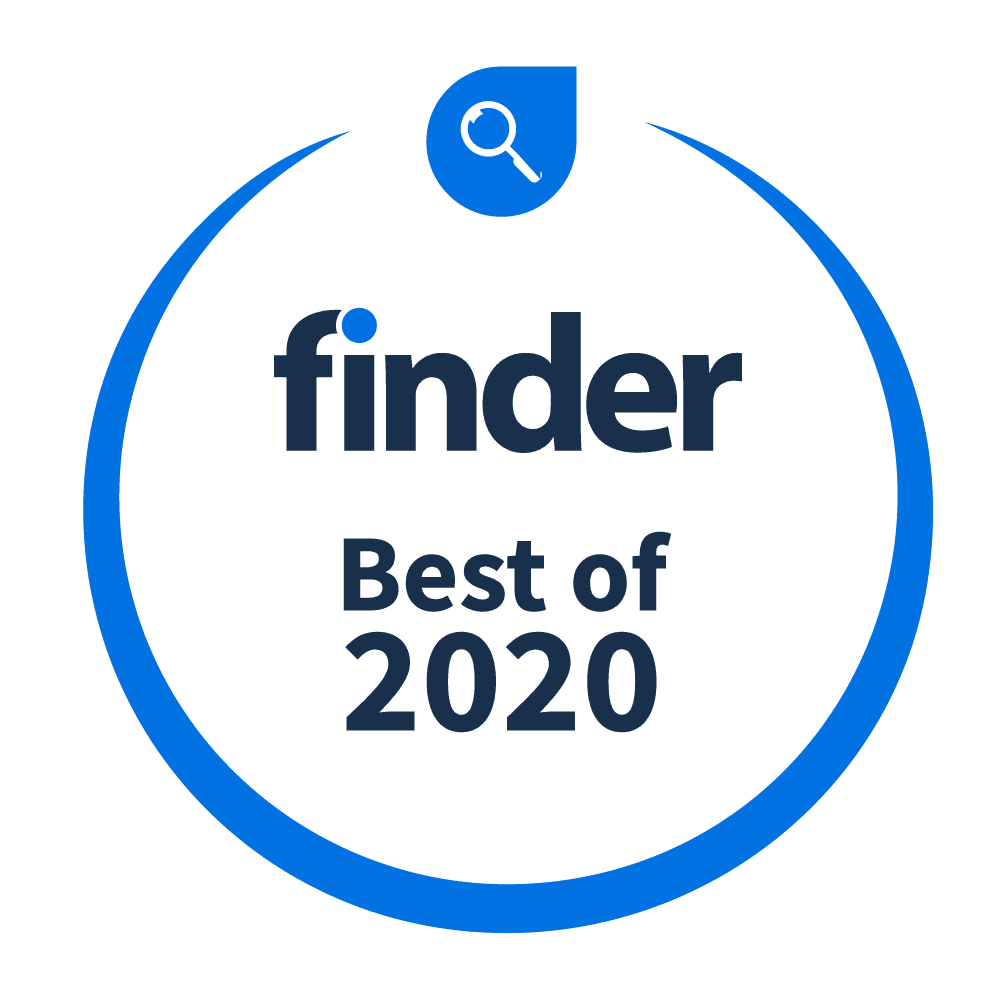 First, am I eligible?
To qualify for Discover student loan consolidation, you must:
Have good credit
Have no more than $150,000 in student debt
Be the primary borrower on all loans you want to consolidate
Have eligible student debt
Have an address in the US and a verifiable source of income
Be a US citizen or permanent resident
Be at least 18 years old
Keep in mind that you have to meet all eligibility requirements on your own, without the help of a cosigner. While you can have a cosigner on your application, they only come into play after you've been approved to help you qualify for lower rates.
Types of student debt you can't refinance with Discover
Post-graduate loans. Any financing used after you finished your degree, like for a bar study course.
Loans originated outside the US. If you took out a student loan from a foreign lender, you can't refinance it through Discover.
Loans for less than half-time enrollment. What qualifies as half-time depends on your school.
K-12 loans. No loans you (or your parents) took out to pay for a private school.
Loans that weren't used for qualified education expenses. It must be used for education expenses, like housing.
How does consolidating with Discover work?
Discover is a direct lender that offers student loan consolidation for both federal and private loans. Since it has no limits on how many loans you can consolidate, you can technically use Discover to refinance one student loan.
Consolidating and refinancing any student loan is often a drawn-out process, and Discover is no exception. While filling out the application and receiving conditional approval only takes around 15 minutes, it can take as long as 45 days before Discover disburses your funds. Luckily, the entire process takes place online.
What happens if I consolidate my federal loans with Discover?
While Discover offers the option of consolidating your federal and private student loans, it might not be a great idea. Federal student loans typically come with rates lower than even Discover's lowest APR. You'll also lose access to potentially valuable benefits like income-based repayment plans.
How much will I pay to refinance?
Nothing at first. In fact, you should technically start saving on your student loan repayments once you refinance with Discover. It charges absolutely no fees — even if you're late or an automatic payment doesn't go through. Its interest rates are, however, a bit on the high end.
Like with many other student loan refinancing providers, Discover offers both variable and fixed interest rates. Discover's variable interest rates currently range from 2.8% to 7.37%, though they change every three months. You'll get an interest rate anywhere between 2.8% and 12.49% if you go for the fixed option.
Discover calculates variable rates by adding between 2.49% and 5.74% to the three-month LIBOR rate — a baseline interest rate many student lenders use to come up with variable rates.
Does Discover offer any discounts?
Discover offers a 0.25% reduction on your interest rate to borrowers who sign up for auto pay. Service members also have rates capped at 6% while they're on active duty, as per the Servicemember's Civil Relief Act (SCRA).
Repayment options
Discover only offers one standard plan: You pay the same monthly repayment until you've paid off your loan. However, it does offer several payment assistance options for pausing or reducing your student debt due to special circumstances.
Deferment. Postpone your repayments while you go back to school, are on active military duty, are working for a low-paying public service organization or are completing a medical residency.
Early repayment assistance program. Hold off on repayments for the first three months of your loan term.
Payment extension. Make three monthly repayments in a 90-day period to make your loan repayments up-to-date. You must have repaid at least six months of your new loan, and not have been in forbearance for the past six months with loans that are over 60 days delinquent to qualify for this option.
Reduced payment. If your loans are less than 60 days late, you can make reduced repayments of at least $50, similar to interest-only repayments, for an initial period of six months.
Forbearance. If you're going through a verifiable economic hardship like unemployment or a medical disability, you might qualify to put your repayments on hold for as many as 12 months, though not all at once.
Hardship. If you're experiencing economic hardship, you can reduce your repayments to as low as $50 for up to 12 months.
Top 5 reasons to consider Discover
Repayment assistance options. If you're struggling to make repayments or need a pause for educational or professional reasons, Discover offers several different repayment assistance programs that go beyond the standard deferment or forbearance.
No fees. Discover doesn't charge application, origination, prepayment or even late or nonsufficient funds fees.
Right-to-cancel period. You have a three-day period after the final disclosure to cancel your consolidation loan without any penalty.
Auto debit reward. You can get 0.25% off of your interest rate by signing up for automatic payments.
Educational resources. Discover has plenty of resources for borrowers at any stage of refinancing. It also has calculators to help you estimate your monthly payments or how much you could save by paying your loan off early.
Why you might want to look elsewhere
Can't refinance postgraduate loans. Loans you took out to take the bar or to cover relocation costs for a residency aren't eligible for consolidation with Discover.
No cosigner release. You have to refinance again if you want to take a cosigner off your loan.
Checking rates affects your credit. Unlike some other refinancing providers, you can't find out if you'll get a better deal without a hard credit pull, which can lower your credit score.
Relatively high rates. Compared to other student loan providers, Discover's rates are at least a few points higher.
Lack of transparency on credit requirements. While you'll have to meet certain debt-to-income ratio and credit requirements, Discover doesn't disclose what these might be before you apply.
Compare more student loan refinancing options
What do borrowers say about Discover?
Customers have had a mixed experience with Discover, though most online reviews of the company are of its credit card. It gets an A+ rating from the Better Business Bureau (BBB), despite almost 900 customer complaints filed against the company, mostly involving problems with Discover's product or service. Nearly 90% of its 61 reviews on the BBB site are negative.
It doesn't do quite as well on Trustpilot, scoring an 7.4 out of 10 based on 13 reviews. The few forum discussions out there on Discover Student Loans highlighted its comparably high interest rates and therefore high cost. Some also had trouble working with its customer service team, while others were pleased — not uncommon with such a high-volume company.
What to expect when signing up
Filling out Discover's online application only takes around 10 to 15 minutes. Here's how:
After you apply
Wait for a notification telling you if you have preliminary approval and asking you to submit documentation. These might include:
Your most current W-2 form
Your two most recent pay stubs
A copy of your transcript or diploma
Wait for Discover to process your loan and verify your information. If approved, review your promissory note carefully before signing it. You can cancel your loan without penalty within three days of signing your documents. Wait for Discover to disburse your funds.
The whole process typically takes between 30 and 45 days from start to finish. After your funds are disbursed, you'll start making repayments through its servicer, Great Lakes Higher Education Corporation.
More about Discover
Although Discover is probably best known for its credit cards, Discover Student Loans is a division of Discover Financial Services that has been around for nearly 60 years. The student loans division also offers private undergraduate, graduate, MBA and health professional, law, residency and bar exam loans.
Curious about other options? Check out our guide to student loan refinancing to compare even more lenders.
Frequently asked questions
Student loan ratings
★★★★★ — Excellent
★★★★★ — Good
★★★★★ — Average
★★★★★ — Subpar
★★★★★ — Poor
We rate student loan providers on a scale of 1 to 5 stars based on factors like transparency, costs and customer experience. We don't take into account elements like eligibility criteria, state availability or payment frequency — we save that for our reviews.