Finder is committed to editorial independence. While we receive compensation when you click links to partners, they do not influence our content.
Essential insurance for schools during the coronavirus
Find out how schools can protect themselves against COVID-19 liability claims ahead of the new school year.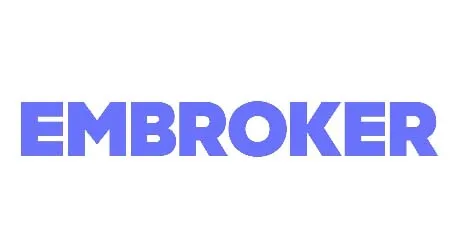 23 customizable policies
Instant coverage in under 10 mins
Personal advisors
Get quotes
The upcoming school year has been marked by uncertainty. The decision to reopen buildings is largely being left up to school districts, which are weighing whether it's safe for teachers and students to return — and if it's worth the added costs.
To stop the spread of coronavirus, schools across the country switched to remote learning and closed their campuses, with some taking these measures before being mandated by state governments. But with the CDC pressuring schools to open the doors to their physical classrooms, schools need to secure sufficient insurance to protect themselves financially.
Essential insurance coverage for schools
Schools pose a large commercial risk, and COVID-19 adds another threat to their bottom lines: the possibility of being sued if a student or teacher contracts COVID-19 on school property or at a school event.
"It's a gray area, and I could definitely see parents and teachers suing schools if their children contract COVID-19. It's a good idea for schools to have comprehensive coverage in place, because the more policies they hold, the better chance they have of insurance covering any lawsuits brought against them," said Andrew Flueckiger, a certified insurance counselor.
Most major commercial insurers can cover schools, such as Liberty Mutual and United Educators.
These insurers have specific packages for schools that include the following types of coverage:
General liability insurance — which may include event cancellation coverage
Employer liability insurance — including abuse and molestation coverage
Business interruption insurance
School board legal liability insurance
Crime and cyber insurance — which is key for schools that are still using Zoom and other online learning tools
Commercial auto insurance — for school buses and other vehicles
Inland marine insurance — to cover mobile equipment
Umbrella insurance
The types of insurance schools should invest in
Schools should tighten up two main types of coverage in light of COVID-19: general liability and business interruption insurance.
General liability insurance
General liability insurance (GLI) protects schools from bodily injury claims and could help to pay for medical bills if a student contracts COVID-19.
"It's important to have high enough general liability limits to cover multiple lawsuits in any given year. Then schools can add an umbrella to give them even more coverage," he said. "Plus, extracurricular groups associated with schools — like athletic and theater clubs — likely need their own liability insurance policies."
ExpertInsuranceReviews.com financial advisor and insurance agent Schimri Yoyo agrees that general liability insurance offers the best legal protection for schools — but it still may not be enough.
"With other ailments such as the flu or chickenpox, GLI would protect schools against litigation. However, in those cases, it would be hard for a suing parent or teacher to win a case unless they can prove that a school or school district actively encouraged sick or infected parties to attend and thereby putting others at risk," Yoyo said.
"The coronavirus pandemic is a gray area because that's exactly what certain schools and districts are contemplating: mandating that buildings be open and requiring attendance of potentially infected individuals that may put others at risk for harm. Depending on the insurance company, they may require additional emergency or catastrophe coverage on top of GLI to cover potential COVID-19-related claims."
The different types of liability insurance
Business interruption insurance
Business interruption insurance is also essential, because most policies offer communicable disease coverage. While it was designed with lice and other minor afflictions in mind, it may cover the coronavirus. However, it's another gray area, because schools need to show they've suffered a direct physical loss, which might be hard to prove.
"Your claim might not be immediately approved, but it doesn't hurt to file one because of all the uncertainties around COVID-19," Flueckiger advised.
This type of insurance is particularly important for private schools that stand to lose tuition money.
"States will step in to bail out public schools if they're forced to shut down because of the COVID-19 spread. But that may not be the case with private schools, since they're not public entities," Flueckiger said.
What's changed for insurance companies
Some insurance companies have added pandemic exclusions to their policies, which would leave schools vulnerable to lawsuits. For example, PACE — the property and liability insurer for most school districts in Oregon — stopped offering liability insurance for coronavirus-related claims as of June 30th, according to Sen. Lynn Findley and Rep. Mark Owens, who also sits on a school board.
In arguing against the change, the legislators pointed out that schools that follow all OHA safety guidelines would still be liable for the spread of COVID-19.
For schools, this means weighing the benefits of in-person learning while mitigating the potential financial losses from lawsuits. It also means reviewing existing policies and adjusting coverage as needed.
Compare business insurance for schools
The best insurance for teachers
For teachers who are planning for a return to the classroom, now's a good time to review your insurance coverage. It's worth looking into three main types of coverage: health, disability and life insurance.
Health insurance
Most schools provide health insurance for teachers, so it's worth reading through your policy to note its limits as well as in-network doctors, hospitals and clinics near you. You can adjust or boost your coverage during the Open Enrollment period, which starts on November 1st. Educators who have a qualifying life event — such as a change in location or household size — can review their coverage at any time.
Disability insurance
You may also have access to disability insurance as part of your employee benefits, and the premiums are typically subsidized. This coverage replaces a portion of your paycheck for a specified period of time — and disability insurance covers the coronavirus. If your school doesn't offer group disability policies, you can buy an individual policy on your own.
Life insurance
Finally, many schools, unions and member organizations provide life insurance for teachers and educational staff. These group policies are cheap and convenient, and ideal for seniors or those with preexisting conditions. But they're typically capped at small amounts, like $50,000 — which may leave you underinsured if your family relies on your teaching income.
To protect your loved ones in case of COVID-19 complications, you may want to consider an individual life insurance policy on top of the coverage offered through your school.
Bottom line
Typically, schools have ironclad insurance to cover a range of incidents — but the pandemic has changed the way schools approach insurance. To prevent huge financial losses as a result of being sued for coronavirus cases, schools should boost their liability and business interruption coverage.
At the same time, teachers returning to the classroom can adjust their health, disability and life insurance they have through the workplace during Open Enrollment, which begins in November.
More guides on Finder