Finder is committed to editorial independence. While we receive compensation when you click links to partners, they do not influence our content.
Does health insurance cover coronavirus?
Thanks to new laws, COVID-19 testing is free — but treatment isn't always covered.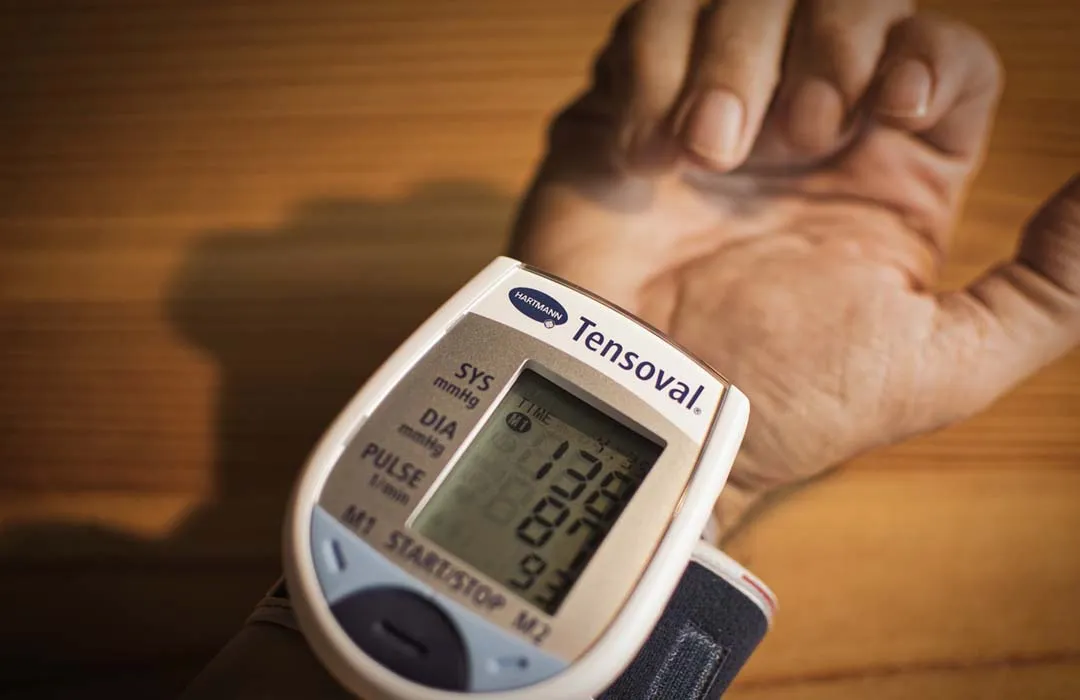 The coronavirus is fairly new, but health professionals have worked quickly to develop accurate tests and treatment for COVID-19. Your health insurance policy will cover the test, but you may have to pay some of the treatment costs out-of-pocket if you contract the virus.
Does health insurance cover the coronavirus?
Testing is generally covered, but treatment may or may not be covered.
On March 18, Congress passed the Families First Coronavirus Response Act, a new law that requires private health insurers to cover diagnostic testing for the coronavirus while the country is in a state of emergency. Currently, medical clinics, hospitals and private laboratories can administer the tests, according to the Kaiser Family Foundation.
But the new law doesn't require insurers to cover treatment. But many insurance companies have announced that certain plans will cover treatment.
Depending on your age and the severity of the case, treatment may involve respiratory therapy or hospitalization. However, around 80% of people who contract coronavirus will recover without needing specialized treatment, according to the World Health Organization.
What does the COVID-19 test involve?
It's similar to a flu test. The physician inserts a swab in your nose and sends the specimen to be tested for traces of the coronavirus. Some tests involve a more shallow swab that only reached the nostrils, while others go much deeper into the patient's nose to reach the nasopharyngeal region — which is where the respiratory tract meets the back of your mouth. The deeper tests are thought to be more accurate, though they are more uncomfortable for the patient.
How health insurance companies are handling the coronavirus
Under the Families First Coronavirus Response Act, private health insurers are waiving copays and cost-sharing for COVID-19 testing at in-network facilities. Many are also expanding access to telemedicine consults and authorizing early medication refills so patients can have a 60- to 90-day supply of their prescriptions, according to America's Health Insurance Plans (AHIP).
A handful of insurers are also voluntarily waiving cost-sharing for some coronavirus-related treatment, as of March 31.
Private health insurers covering coronavirus treatment costs
Insurer
Date of announcement
Treatment provisions
Aetna
March 25
"Aetna, a CVS Health company, will waive member cost-sharing for inpatient admissions at all in-network facilities for treatment of COVID-19 or health complications associated with COVID-19. This policy applies to all Aetna-insured commercial plan sponsors and is effective immediately for any such admission through December 31, 2020."
Blue Cross and Blue Shield Federal Employee Program (FEP)
March 9
"The Blue Cross and Blue Shield Federal Employee Program® (FEP®) announced today that it will waive cost-sharing for coronavirus diagnostic testing, waive prior authorization requirements for treatment and take other steps to enhance access to care for those needing treatment for COVID-19 to ensure its members can swiftly access the right care in the right setting during the outbreak.

These changes, which have been approved by the Office of Personnel Management, will ensure that nearly 6 million federal employees, retirees and their families have comprehensive, accessible care. They include:

FEP will waive prior authorizations for diagnostic tests and for covered services that are medically necessary and consistent with Centers for Disease Control and Prevention (CDC) guidance if diagnosed with COVID-19.
Similarly, FEP will waive any copays or deductibles for diagnostic tests or treatment that are medically necessary and consistent with CDC guidance if diagnosed with COVID-19."

Cigna
March 30
"Effective today, Cigna is waiving customer cost-sharing for all COVID-19 treatment and vaccination through February 15, 2021. The treatments that Cigna will cover for COVID-19 are those covered under Medicare or other applicable state regulations. The company will reimburse health care providers at Cigna's in-network rates or Medicare rates, as applicable.

This policy applies to customers in the United States who are covered under Cigna's employer/union sponsored insured group health plans, insured plans for US based globally mobile individuals, Medicare Advantage and Individual and Family Plans (IFP).

Cigna will also administer the waiver to self-insured group health plans and the company encourages widespread participation, although these plans will have an opportunity to opt-out of the waiver option."

Humana
March 30
"Humana, a national health care company, has announced it is waiving consumer costs for treatment related to COVID-19-covered services. The company previously announced that it would cover out-of-pocket costs related to coronavirus testing. Now, costs related to subsequent treatment for COVID-19—including inpatient hospital admissions— will be waived for enrollees of Medicare Advantage plans, fully insured commercial members, Medicare Supplement and Medicaid.

The waiver applies to all medical costs related to the treatment of COVID-19 as well as FDA-approved medications or vaccines when they become available. There is no current end date. Humana will reassess as circumstances change."
Health insurance premium relief during the coronavirus
Many state insurance departments across the country have mandated that insurers help any policyholders in financial hardship because of the coronavirus. Contact your health insurer if you need help paying your health insurance premiums.
This assistance may involve:
Relaxing or postponing due dates for premium payments
Extending grace periods
Offering flexible payment plans
Waiving late fees and penalties
Avoiding cancelling coverage due to non-payment
States with premium relief programs in place
Here's where each state stands on premium relief and forgiveness, as of March 31. Many of the bulletins are general, but we've noted specific timeframes as they apply.
These directives are in force until the end of the national emergency, unless another date is stated.
| State | Date of bulletin | Premium relief |
| --- | --- | --- |
| Alabama | March 25 | Yes |
| Alaska | March 18 | Yes — until June 1, 2020 |
| Arizona | | No |
| Arkansas | March 20 | Yes — premium relief lasts 60 days for policyholders who test positively for COVID-19 |
| California | March 18 | Yes — all policyholders have a 60-day grace period to pay premiums |
| Colorado | | No |
| Connecticut | March 24 | Yes — all policyholders have a 60-day grace period to pay premiums |
| Delaware | March 20 | Yes |
| District of Columbia | | No |
| Florida | | No |
| Georgia | March 20 | Yes — insurers can't cancel policies for non-payment |
| Hawaii | March 27 | Yes — and insurers must help policyholders for 60 days after the national emergency has passed |
| Idaho | | No |
| Illinois | | No |
| Indiana | March 26 | Yes — all policyholders have a 60-day grace period to pay premiums |
| Iowa | | No |
| Kansas | | No |
| Kentucky | | No |
| Louisiana | March 27 | Yes |
| Maine | | No |
| Maryland | March 20 | Yes |
| Massachusetts | March 23 | Yes |
| Michigan | | No |
| Minnesota | | No |
| Mississippi | | No |
| Missouri | | No |
| Montana | March 26 | Yes |
| Nebraska | | No |
| Nevada | | No |
| New Hampshire | | No |
| New Jersey | March 20 | Yes |
| New Mexico | March 20 | Yes — and insurers should consider extending their financial relief for 30 days after the national emergency is over |
| New York | | No |
| North Carolina | March 24 | Yes |
| North Dakota | March 30 | Yes |
| Ohio | | No |
| Oklahoma | March 17 | Yes — insurers must offer a 60-day grace period for missed payments, and they can't cancel health coverage for 90 days from the date of the bulletin |
| Oregon | March 25 | Yes — until April 23, 2020 |
| Pennsylvania | March 20 | Yes |
| Rhode Island | March 25 | Yes |
| South Carolina | March 25 | Yes |
| South Dakota | | No |
| Tennessee | March 25 | Yes |
| Texas | March 23 | Yes |
| Utah | | No |
| Vermont | | No |
| Virginia | March 27 | Yes |
| Washington | | No |
| West Virginia | | No |
| Wisconsin | March 20 | Yes |
| Wyoming | | No |
What should I do if I don't have health insurance?
With business closures and the changing economies, many Americans have lost their jobs in recent months — and the group health insurance they had through work. According to Families USA, 5.4 million Americans are now uninsured as a result of the pandemic, which is the greatest health insurance loss in the country's history.
If you lost your job, you may have health insurance through the end of the month, depending on the policy details. And losing your job is a "qualifying event," which means you can shop around for new health insurance coverage.
You have a few options to get health insurance.
Medicaid
If you're eligible for Medicaid, you can apply for coverage at any time. The requirements vary by state, but you'll typically qualify if your income is at or below 138% of the federal poverty level.
Affordable Care Act (ACA) coverage
You can sign up for ACA coverage — colloquially known as "Obamacare" — within 60 days of losing your health insurance. You'll likely need to submit documentation proving that you no longer have coverage.
In most states, you can enroll in an ACA plan on HealthCare.gov — though some states have their own marketplaces.
COBRA
The COBRA Act allows you to hold on to your employer's health insurance plan for up to 18 months. You'll need to sign up within 60 days of losing your job — but your premium will no longer be subsidized. This means you'll have to pay 100% of your premium to maintain COBRA coverage.
Spouse's plan
If your spouse has employer-sponsored health insurance, you may be able to join their plan. You have 30 days to do this — otherwise you'll need to wait until the employer's annual enrolment period.
Parents' plan
Similarly, if you're under 26, you can ask to be added to your parents' plan. However, you might not be able to do this if you're married.
Short-term health insurance plan
Some insurers offer temporary health insurance plans. The length of coverage varies between states, but the plans typically last up to a year.
There are drawbacks: Coverage can be limited, and people with preexisting conditions may be denied a policy.
Sign up for a telehealth service
To get medical care online or over the phone, look into a telehealth service — like Teledoc or Doctor on Demand. With these telemedicine services, you can have virtual consults with doctors and specialists and get a diagnosis, treatment plan and prescription medication as needed.
Most insurance companies have expanded policyholders' telehealth access to line up with social distancing guidelines.
Bottom line
The coronavirus is an evolving pandemic, but health insurers and state insurance departments are working to expand access to COVID-19 tests and treatments. Some insurers are also offering premium relief, so please contact yours if you're struggling to make your premium payments.
In the meantime, stay on top of changing coronavirus news.
More guides on Finder