Finder is committed to editorial independence. While we receive compensation when you click links to partners, they do not influence our content.
Does cyber insurance cover the coronavirus?
At-home work, online business and coronavirus scams may warrant extra protection.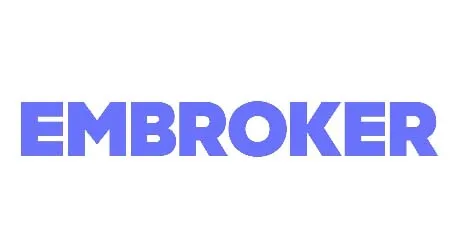 23 customizable policies
Instant coverage in under 10 mins
Personal advisors
Get quotes
Cyber insurance can protect your business if it takes a hit from cybercrime during the coronavirus pandemic. For the most part, expect to need standard cyber coverage for restoring your business's data. However, you might need extra security if you're moving your business online or letting employees work from home.
Does cyber insurance cover expenses related to the coronavirus?
Yes, cyber insurance protects your business against two main pandemic risks: hackers exploiting the virus to scam your employees and weakened security from at-home work.
Coronavirus scams
Your policy will cover cyber attacks that use coronavirus topics, including malicious links, files or software. Coverage works the same as other cyber insurance claims, protecting you for:
Restoring critical information
Getting professional help for restoring data and lessening damage
Repairing damaged networks
Paying ransoms
Reimbursing lost revenue from interrupting your business
Offering public media advice to improve customers' confidence in your company
Employees working from home
Your policy should cover your computer systems even while employees work from home. However, make sure your policy doesn't restrict remote work specifically or require extra security. You might need to notify your insurance company about your business's remote work setup, letting it evaluate any new risks.
What cyber risks do businesses face during the coronavirus?
The mass migration online during the coronavirus has opened new opportunities for cybercriminals. Common coronavirus scams that could affect your business:
Phishing emails posing as doctors or World Health Organization officials
Phishing texts with malicious links, affecting your business if workers access work files from their phones
Downloadable trackers that keep tabs on the coronavirus — some trackers install malware on the computer when downloaded
The biggest cybersecurity threats for businesses in 2020
With the onset of the COVID-19 pandemic, many professionals across the US shifted to remote work — giving cybercriminals more opportunities to exploit weak cybersecurity. And cyber attacks have become more severe, according to Coalition's 2020 Cyber Insurance Claims Report.
These were the key findings:
The most common cyber insurance claims related to ransomware (41%), funds transfer losses (27%) and compromised business emails (19%).
Ransomware attacks increased by 100% from 2019 — and the severity of such attacks increased by 47%.
Email attacks increased by 67%.
Benefits of cyber insurance during the coronavirus
Your insurance company can provide more benefits than just financial backup during a cyber emergency. You might want a cyber insurance policy for:
Stronger monitoring. Some companies offer network monitoring services, helping you stay on top of coronavirus scams and other risks.
Evaluating security weaknesses. Most insurers offer risk assessments, pinpointing your weaknesses. That way you can fill holes in your business's security, especially if you're moving business online or doing remote work.
Financial peace of mind. In the middle of a turbulent time, you can rest easy knowing your business is protected financially against a cyber attack.
Quick recovery. If a cyberattack happens, your insurance company can connect you with professionals and help you minimize your losses.
Compare cyber insurance policies
What security measures do I need for remote workers?
In general, the same security measures you need in the office apply to remote work too. You might put these and other measures in force:
Virus scanning and monitoring. Make sure all computers your workers are using have virus protection and monitoring software. Even if workers must use personal computers, you can encourage them to check their computer security and recommend software.
Virtual private network (VPN). Direct your employees to use a VPN while working away from the office who need to access company files. A VPN offers an extra layer of protection against hackers using the network.
Password security. Review and reinforce your business's password security. One measure is to use a password manager to share passwords with remote workers. The tool saves and encrypts those passwords, staving off malicious users' access.
Two-factor authentication. Remind workers to use two-factor authentication (2FA) on work devices while at home and encourage it for personal devices too. These usually involve receiving a time-sensitive code through an app or text message to verify the worker's identity.
Mobile devices. Consider restricting your employees from accessing business information on their phones or personal devices. That may include their work email or communication channels where workers may drop sensitive files or information. If business-owned, mobile devices like — laptops, smartphones or memory sticks — may need password protection at a bare minimum.
Employee access. Review who has access to each business account. If someone doesn't use or need access, consider removing them from the account.
Employee training. All employees need cybersecurity reminders to keep your networks and data safe. But consider additional training if your regular office workers just transitioned to remote work.
Will my cyber insurance premium increase due to the coronavirus?
You could see a premium increase if your business changes to remote work or goes online since that change increases the risk for your insurer. For example, your risk could increase if your business is storing more data or sensitive information on computers than before.
But you might not see an increase if your core operations have stayed the same. Your industry and amount of coverage are other factors that influence your premium.
What should I watch out for?
While cyber insurance protects your business, even if you're just starting to work from home, consider some important points:
Review your insurance policy. Contact your insurer or double-check your policy's language to make sure you're meeting any requirements.
Meet your insurer's requirements. If you told your insurer your company installed antivirus software or uses two-step authentication, that will need to stand for remote work too. Both office and remote workers may need an operating system like Windows with embedded firewalls and antivirus protection. Otherwise, you might run a commercially licensed firewall or antivirus software.
Reinforcing security processes. As workers make the transition to working at home, they might benefit from a reminder about staying secure while accessing your company's data. Also, notify them of security changes and new processes for at-home work immediately.
Bolstering your cybersecurity team. Although you might need to cut business costs during the COVID-19 outbreak, consider keeping a strong team of cybersecurity staff in place. This makes sure your business's critical infrastructure stays safe and allows a timely response to threats.
Bottom line
Cyber insurance doesn't change much during the coronavirus, except that hackers may try new tactics exploiting fear of the coronavirus. Shop around for business insurance quotes that offer the right cyber coverage during and after the coronavirus.
Questions about cyber insurance during the coronavirus
More guides on Finder