Finder is committed to editorial independence. While we receive compensation when you click links to partners, they do not influence our opinions or reviews. Learn how we make money.
Business loans for medical professionals
Need funding for your medical practice? Here's how to get the business loan you need.
Editor's choice: SmartBiz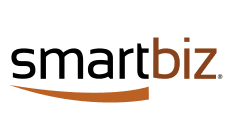 Large network of SBA lenders
Low potential APR
Loans from $30,000-$5 million
Check eligibility
Running your own medical practice requires sound financial knowledge and management skills, no matter if you're just starting out or have years of experience as a doctor. Knowing the financing options available for your practice is crucial at every step, and our guide will outline the loans you might need when running your business.
6 types of loans to consider for medical practices
What business loan does your medical practice need? We've narrowed the list down to six financing options that match how medical practices bring in revenue and their common expenses.
| Loan type | Typical amount | Features |
| --- | --- | --- |
| Line of credit | $5,000 to $1 million | Business lines of credit give your medical practice ongoing access to funding when you need it for whatever you need it for. You only pay interest on the amount you borrow. |
| Invoice financing | Up to 80% of the invoice | Just because your practice has regular patients doesn't mean you get paid when you need it. Invoice financing is an advance on the amount you'll be paid by the patient. |
| Invoice factoring | Up to 90% of the invoice | Invoice factoring works similarly to invoice financing, but rather than receiving an advance on your invoices, you sell your invoice to a third-party. |
| Fixed term business loan | $2,000 to $5 million | With a fixed term business loan, you can borrow a large lump sum and pay it back over the course of years. These can have fixed or variable interest rates. If your business qualifies, you may be able to borrow an Small Business Administration loan. |
| Equipment loan | Cost of equipment | From a suite of office furniture for your lobby to a new X-ray machine, an equipment loan can finance nearly any expensive equipment. The equipment acts as collateral, giving you access to lower rates. |
| Short-term business loan | $2,000 – $250,000 | These are lump-sum loans with terms ranging from 3 to 12 months. Use it to cover unexpected expenses or seasonal cash flow shortages. They typically come with a quick and easy application process. |
Compare top business loans you can apply for today
What can I use a medical practice business loan for?
Business loans typically aren't for propping up a failing practice. Instead, they're an option for medical practices that need to expand.
They're also a suitable option for doctors who want to buy out another practice or start an independent one. A business loan can cover those crucial starting expenses that can make the difference between success and failure.
A business loan can be helpful for:
Financing what you need to establish a new practice.
Funding to purchase an existing practice.
Buying or upgrading business equipment.
Managing ongoing cash flow needs.
Covering the day-to-day costs of running your business.
Meeting the expense of extending or expanding your practice.
What should I consider when comparing business loans?
Taking the time to analyze your loan options will benefit your business and save you money in the long run. Here are some of the top features you should compare in different loans.
Interest rates. You'll need to choose what sort of monthly or quarterly payment your practice can handle. A lower interest rate results in a smaller loan, overall. But fees and loan terms may not align with your business needs.
Loan fees. Most business loans have an origination, service and other fees that your lender will discuss with you during the application process.
Loan amounts. Most lenders has maximum loan amounts that they offer borrowers. Make sure that the lender you choose will cover your financial needs.
Loan terms. Some loans, like lines of credit, have short terms that last only a year or two. Other larger loans can last for many years. Longer terms often mean lower monthly payments — but more money paid in interest.
What do I need to be approved?
Criteria for approval varies between lenders. Though, there are a few simple things you can do to improve the chances of your application being approved.
Check the criteria. Read the fine print to make sure you satisfy all of the loan eligibility criteria.
Prepare your financial documents. Make sure your balance sheets are in order. Have a detailed and realistic business plan in place that outlines how your business will grow in the future.
Get expert advice if needed. An independent accountant can crunch the numbers and help you make an informed decision about your practice's financing options.
Costs to consider when starting a new practice
For many medical professionals, the opportunity to build your own practice from the ground up is an exciting opportunity. If you're thinking of starting your own medical practice from scratch, consider the following expenses to factor into your budget:
Buying or leasing an office with enough space for each doctor.
Purchasing expensive medical equipment.
Acquiring essential office supplies.
Paying insurance premiums.
Advertising and marketing expenses.
Hiring and paying staff.
Many of these are upfront costs you'll need pay before you even open your doors. A business loan can help get things set up so your first few months run smoothly.
Costs to consider when purchasing an existing practice
If you've decided that purchasing an existing medical practice is a better option, there are still several costs to consider. Your financing options will vary depending on if you're buying only the business or the property too.
With both purchases, the office space will likely already be furnished and suited to many nonspecialized medical practices. Lenders may be willing to extend between 60% to 80% of the business's value if you're buying without property. While some may finance 100% of the business if you're buying the business and the property.
Apart from the actual cost of purchasing the business, other costs to consider when buying an existing practice include:
Any existing debts the business may have.
Funding necessary equipment upgrades.
Staff salaries.
Insurance costs.
Bottom line
A business loan can be an excellent way to increase your practice's capital or fund a new venture, no matter your specialization. When you're ready to apply, check for low rates and good terms to make sure your medical practice can flourish.
Frequently asked questions