Finder is committed to editorial independence. While we receive compensation when you click links to partners, they do not influence our content.
How to prevent and insure against cybersecurity breaches
Aim for high-level data protection with an action plan for your business if things go wrong.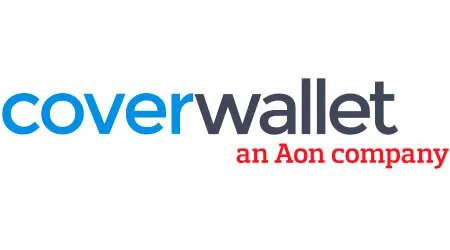 Personal advisors
Wide commercial coverage
Industry-specific quotes
Get quotes
Cybersecurity involves protecting important information for you and your customers, including personal details, network access and financial accounts. Losing sensitive information could cost your business a great deal of money and its public reputation, influencing the bottom line. Steel yourself against high-level damage when you put best practices in place for strong business cybersecurity.
What is cybersecurity?
Cybersecurity is the measure a business takes to protect its computer systems, information and security infrastructure from theft and damage. Cybersecurity can include protecting passwords, website or application codes, sensitive customer information, hardware, software and cloud-based data.
Key terms in cybersecurity
You'll run across a variety of terms when looking into cybersecurity like:
Antivirus or anti-malware refers to a type of security program that scans and removes potential threats from your computer.
Application security is the protective measure taken against cyber threats for computer applications. Applications are computer or cell phone programs meant to help users who don't have deep technical knowledge.
Cloud security is the system that protects information stored on the Internet, rather than a computer's memory.
Critical infrastructure refers to the security systems that would have financial and physical damage if breached.
Data loss prevention refers to the systems used to prevent information from getting stolen. This differs from cybersecurity since a security breach can happen without losing sensitive data.
End-user education refers to the training and resources given to computer users who don't have deep technical knowledge. This training can prevent users from giving out sensitive information by accident.
Information security is the system that protects sensitive information, whether that information gets stored in print, on a computer or online.
Information technology is a type of technology that focuses on using computers to store and access sensitive information.
Why is cybersecurity important for businesses?
Businesses should take cybersecurity seriously because it protects sensitive details that criminals can use to steal money, personal identities or intellectual property. Cybersecurity protects your business, clients, customers and end-users. Breaches in security can lead to customer or public mistrust and financial ruin in some cases.
How much could a data breach cost my business?
A data breach could cost your business over $300,000 in legal fees and court settlements alone, according to the 2018 NetDiligence Cyber Claims Study. That cost increases the higher your industry's cyber risk, such as with healthcare and financial companies. As an example, the 2013 Target data breach cost the company over $200 million.
These factors can influence the cost of a data breach:
The value of the data itself. You may need to pay a ransom to regain information or other expenses to gain new information for your business.
Potential liability costs. You'll be required to take steps in securing confidential customer information. A failure to do so may lead to lawsuits and legal penalties.
Computer system damage. You'll need to restore your computer security and repair broken systems after a breach.
Business revenue losses. Your business will shoulder the costs of paying cybersecurity professionals as well as any lost income that results from a breach.
Must read: You can't return stolen data the way you can with physical goods.
Once a thief gains sensitive information, you can assume they've used that information or replicated it for other people's access. You might have to take drastic measures to mitigate further risks.
Does cyber liability insurance cover stolen data?
Yes, cyber liability insurance is a policy designed to protect you from most cyber risks. Your coverage under this policy can include expenses related to:
Defending your business and settling cases in court
Paying ransom costs to regain information
Covering lost revenue
Regaining sensitive business or customer information
Rebuilding damaged systems
Getting professional advice to restore public confidence in your company
Best practices for small business cybersecurity
Your business can improve its cybersecurity by applying these tips:
Use reputable antivirus and malware programs.
Keep your computer and security systems up to date.
Create and manage strong passwords inside your organization.
Set up two-factor authentication across as many systems and networks as possible.
Schedule training so employees can avoid suspicious emails or pop-ups.
Limit access to sensitive data to employees who use that information regularly.
Hire professionals to manage your business's cybersecurity.
Encrypt confidential information.
Check security measures for company phones, employee mobile devices, remote staff computers or outside networks.
Back up data to external storage — you can lose important data if your computer hardware fails to store it.
Consider business insurance that covers cyber threats relevant to your business.
Install a secure email application.
What areas of my business need protection?
Look into protecting these assets and tools for your business:
Computers
Servers
Cloud storage
Website security
Company networks, applications or website plugins
Business phones and tablets
Email and other communication software
What steps should my business take after a cybersecurity breach?
After a security breach, you may want to consult cybersecurity professionals about the proper steps to take. Dealing with the security breach may include these steps:
Assemble your cybersecurity team.
Identify where the breach happened and restore security.
Regain as much of the stolen information as possible. This may include deleting information made public.
Look for other cyber risks and strengthen those areas.
Review your business's legal responsibilities. In most states, you're required to notify customers or users if their information was compromised.
Report the situation to the police for further investigation.
Compare business insurance against cybersecurity breaches
Bottom line
Cybersecurity is your business's front line defense against computer attacks. Those can include attempts at getting sensitive data from your computers' hardware, software, cloud-base or applications. Aside from implementing strong security measures, cyber liability insurance can help restore your business if a cyberattack does happen.
Common questions about small business cybersecurity
More guides on Finder