Finder is committed to editorial independence. While we receive compensation when you click links to partners, they do not influence our opinions or reviews. Learn how we make money.
Compare your options for a short-term loan after bankruptcy
Bankruptcy doesn't have to be the end of the road. Here's how to get a loan after you've been declared bankrupt.
Editor's choice: OppLoans Installment Loans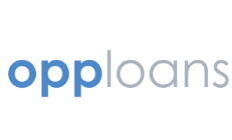 Go to site
Filing for bankruptcy isn't an easy step for anyone to take. However, the most difficult process usually comes when you're trying to rebuild your finances, your credit and your life. During your bankruptcy or after you're discharged, you may find yourself in need of a loan, and there are lenders who might consider you for a second chance.
Can I get a loan while bankrupt?
Possibly. You'll be more limited in terms of the lenders you have to choose from, but there are options available to you. The fees and rates may be considerably higher on loan after bankruptcy, and you may be required to attach an asset as security or apply with a guarantor.
Which lenders accept applicants who've filed for bankruptcy?
See which lenders may approve your loan application even if you've previously filed for bankruptcy. In addition, see lenders that accept applicants with alternate incomes such as welfare or unemployment.
| Provider | Generally accepted | Conditions |
| --- | --- | --- |
| ACE Cash Express | | Must not currently be a debtor in bankruptcy or intend to voluntarily file for bankruptcy. |
| Advance America | | Full application determines whether it's acceptable or not. |
| CashNetUSA | | Discharge from bankruptcy is acceptable. |
| Cash Central | | Full application determines whether it's acceptable or not. |
| Check City | | Bankruptcy that's been discharged for 30 days is acceptable. |
| Check into Cash | | Full application determines whether it's acceptable or not. |
| LendUp | | Full application determines whether it's acceptable or not. |
| LendYou | | Full application determines whether it's acceptable or not. |
| OppLoans | | Discharge from bankruptcy is acceptable. |
Compare short-term loans you can apply for online
Be sure to visit the lender's website or call their customer service line to confirm the eligibility criteria before applying to make sure they accept applicants in bankruptcy or with bankruptcy on their credit reports.
Can I get a loan if I have a bankruptcy on my credit report?
Having a bankruptcy on your credit report may look bad to most traditional lenders, but lenders offering short-term loans tend to be more lenient in their eligibility criteria. You may want to consider applying for a bad credit loan to increase your chances of approval. Check out the lenders in our comparison table below to see the requirements.
Before you apply for a loan while bankrupt…
As your assets and income may have been affected by bankruptcy, deciding whether or not you can afford the repayments is an important consideration. What will your repayments be and how will they work with your budget?
Applying for a loan when you're in any challenging financial situation isn't a decision that should be taken lightly. This is especially true when you're bankrupt. Consider why you're taking out the loan and if there's any other way you can pay for what you need.
What kind of bankrupt loans are available?
If you're in need of financing and you're currently bankrupt or have a bankruptcy listed on your credit report, the following loan options might be an available to you
Payday loan. These are short-term loans up to $2,000 with repayment terms between two weeks and one year. Lenders have flexible lending criteria, and while they won't all consider bankrupt applicants, some will.
Bad credit personal loan. Bad credit personal loans are available from certain lenders, some for large amounts up to $10,000.
Auto title loan. Secured loans can be easier to be approved for than unsecured loans as they are less of a risk to a lender. You can consider an auto title loan and attach your vehicle to the loan as security.
Personal overdraft. Your current bank may be willing to approve you for a small overdraft if you have a good history with the bank. This allows you to withdraw cash above your available balance.
Find out if short-term loans cause bankruptcy and how to avoid defaulting
How can I be approved for a bankrupt loan?
While there are lenders who will consider applicants who are in bankruptcy or who have previously been bankrupt, filling out the application isn't all it takes to be approved. Here are some of the criteria that'll likely be in place when you're considered for a bankrupt loan:
Ability to manage your repayments. This is the main requirement lenders have when considering you for a loan. Does your income allow you to easily manage your repayments after taking into account your liabilities and debts? If your repayments will be manageable and you meet the lender's other criteria, you'll be able to apply.
Employment. You may be required to be employed, although there are some unemployed loans available. Different lenders have different restrictions. Some might not consider you if you're self-employed or work part-time. Check with the lender before applying.
Welfare. While you may still be considered for a loan if you receive welfare payments, lenders often have restrictions as to what percentage of your income can be made up of benefits (usually 50% if the restriction is in place). Usually, your loan repayments can't exceed a certain percentage of your welfare income.
Income. How much do you earn? Lenders often have minimum income requirements in place. They may allow your income to be from employment and welfare or may need it to be solely from regular employment.
Assets. For loans after bankruptcy, the lender may require you to secure an asset to the loan as a guarantee in case you default.
Guarantor. If you don't meet the lender's criteria, you may be able to apply with a guarantor to increase your chances of being approved.
How does bankruptcy affect my credit and loan eligibility?
Are you currently in bankruptcy or have a bankruptcy on your credit report? Understanding the effects it has on your credit and your loan eligibility is important.
Your credit report. Chapter 7 bankruptcies remain on your credit report for up to 10 years. Other types remain on your credit report for up to 7 years.
Your credit score before bankruptcy. If you had poor or bad credit before you declared bankruptcy, then your credit won't take a huge hit. This means lenders will take into account your history before and after bankruptcy and make a decision based off all the facts.
Loan eligibility. Lenders may view your application as risky since you've demonstrated your inability to pay back your debts in the past. Once you find a lender willing to provide you with a loan, make sure you're able to repay it in order to avoid falling into a debt spiral again.
Higher interest. Be aware that you can't file for bankruptcy again for a few years. This means that predatory lenders–both for cash advances and credit cards–will offer you money at very high interest rates. If you can avoid taking out a loan, you should. Otherwise, you might find yourself stuck in another, often worse, debt spiral.
Building a positive payment history. If you do decide to get a loan, pay it off on time! This will help rebuild your credit after bankruptcy, and that means you'll have access to better rates down the road.
Are payday loans available in my state?
Frequently asked questions