Zelle review
Send money in under 5 minutes with banks that use Zelle.
Backed by many major US banks, Zelle can transfer money into your recipient's bank account — typically in minutes. But watch out for unclear limits and much slower transfers for unsupported banks.
0%
Instant withdrawal fee
Varies
Maximum transfer amount (verified)
Details
| | |
| --- | --- |
| Product Name | Zelle |
| Fees to send | No fees |
| Instant withdrawal fee | 0% |
| Free withdrawal speed | Up to 3 business days |
| Payment method | Bank account |
| Ways to receive | Bank account |
| Maximum transfer amount (unverified) | Varies |
| Maximum transfer amount (verified) | Varies |
| Supported devices | iOS app, Android app, Browser |
| Customer support | Phone, Email |
| Supports international transfers? | No |
Zelle is a mobile payment processing network developed by some of the largest American banks – Bank of America, Chase, Capital One and USAA among them. Zelle is known for transferring money nearly instantly between users who have bank accounts that support Zelle integration. However, Zelle provides no form of fraud protection and transfer limits vary depending on your bank or credit union.
Why should I consider Zelle?
Large amount of bank partners. Zelle is integrated with more than a thousand banking apps across the US. Chances are that if Zelle is integrated into your bank's app, you won't have to download another one.
Instant transfers. Transfers between two supported banks typically happen within minutes.
No fees. Zelle is free, so sending money to other Zelle users will cost you nothing.
Convenience. You just need a phone number or email to send money to other Zelle users.
What to be aware of
US only. Both the sending and receiving bank accounts must be in the US to use Zelle.
Only supports bank accounts. You can't pay with a credit card to send money through Zelle.
Smartphone required. If your bank supports Zelle, you may be able to access it through the bank's website. Otherwise, you're forced to use the mobile app to send money.
No fraud protection. Sending money through Zelle is like sending cash; once it's sent, you can't get it back – even if you send it to the wrong person.
How does Zelle work?
Zelle works by moving money directly from one bank account to another. Zelle sends your recipient a text or email once a payment is waiting for them. If the recipient's bank supports Zelle, they can accept the payment through their mobile banking app. Otherwise, the recipient uses a link provided by Zelle to accept the payment to a debit card.
Unlike Cash App, Google Pay, Venmo and other competitors, there is no escrow or intermediary period where the money is held by Zelle. Instead, money moves directly from your bank account to your recipient's in as little as a few seconds. Zelle is free to use, but check with your bank to make sure you won't pay withdrawal or transfer fees when using Zelle.
What banks currently use Zelle?
Zelle is supported by more than a thousand banks or credit unions. Major banks include:
Ally Bank
Bank of America
BMO Harris Bank
Capital One
Chase
Citi
Discover Bank
Fidelity Bank
Fifth Third Bank
Morgan Stanley
Pinnacle Bank
PNC Bank
Redwood Capital Bank
TIAA Bank
TD Bank
US Bank
USAA
Wells Fargo
Can I use Zelle if my bank doesn't support it?
Yes, but it will take at least a few days and may not be free. Your options include:
Sign up with the Zelle app. You may still be able to use Zelle even if your bank isn't supported by downloading the Zelle mobile app and connecting your debit card. This won't work for all banks, though, and transfer speeds are slower than when using a Zelle partner bank.
Use an alternative service. You could use another service that facilitates sending money in the US. Use our comparison table to compare the likes of Apple Pay, PayPal, Venmo and more.
Use a money transfer company. Look to digital money specialists if your recipient doesn't have a bank account or prefers a cash pickup.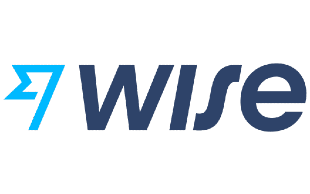 Wise: A solid alternative to Zelle
When you need to send money to a friend or family member in the US, benefit from fast service and low transfer fees with Wise.
Wise's Borderless Account lets you send US dollars to any US bank account for $1.40 from around the world.
If your recipient also has a Borderless Account, it's free.
Next-day delivery to your recipient's bank account and to businesses.
Trusted the world over, with five-star ratings on Trustpilot.
Does Zelle charge a fee?
The good news is that Zelle doesn't charge a fee to send or receive money. However, your bank may charge a fee. It's best to double-check the terms of service on your account or call your bank before using Zelle.
What is Zelle's transfer limit?
The Zelle weekly limit is set to $500 if you don't have an account with a Zelle participating bank.
If your bank or credit union does offer Zelle, then you will need to contact them directly to find out their sending limits when using the service.
How long does an international transfer with Zelle take?
Transfers between two supported banks typically happen within minutes. However, if you are transferring to an unsupported bank, you may find it takes longer for your funds to arrive.
Transfers typically take
Instant
How to send money with Zelle
Sending money with Zelle can be done in just a few steps, either through your bank's mobile app, the web or the Zelle mobile app for Android and iOS.
Set up your account. Log in to your current bank's online system and register your email address/phone number with Zelle OR download the Zelle app and create an account.
Send your payment. Choose your recipient, the amount you're transferring and your payment method. Review your information and send.
Zelle notifies your recipient. Your recipient receives an email or text with instructions on how to receive the transfer. If your recipient is not registered with Zelle, they'll be prompted with a one-time setup.
Zelle deposits your money. Your transfer is deposited into your recipient's bank account, typically in minutes.
How to receive money with Zelle
Receiving money with Zelle shouldn't take long after receiving your payment notification, but payments through a debit card may take a few days or more.
Confirm payment. You'll receive a text message or email when you've been paid through Zelle. Select the link inside of this payment notification.
Connect your bank. If your bank is a Zelle partner, select it from the list or download the Zelle app and enroll using a Visa or Mastercard debit card.
Confirm your account. After connecting Zelle to your bank or debit card and confirming it, you'll be given a timeline for payment.
Access your money. Zelle banks will often receive payments instantly, while payments to a debit card can take a few business days.
Is Zelle safe to use?
Zelle is used by hundreds of US banks and transfers money directly between bank accounts. However, just because your money should be safe in Zelle's hands doesn't prevent user error while transferring money through the app.
Here are some key tips to increase the safety of your Zelle transfer.
Do you know the recipient? Only send Zelle transfers to people you know and trust. Zelle should be used to pay friends, family, coworkers and the like — Zelle should not be used to pay strangers.
Are you being scammed? If the item you are about to buy online and pay for with a Zelle transfer seems too good to be true, chances are it is. Zelle offers no buyer protection, so if you get scammed, you probably won't get your money back. Use a service that offers buyer protection, like PayPal, when making purchases online from strangers.
Would you send cash? Treating a Zelle transfer like you'd treat cash is a great way to make sure you stay safe. You wouldn't send an envelope of cash without double-checking the address, so always look twice at the mobile phone number or email before confirming your transfer.
How does Zelle compare to other services that send money in the US?
If you want to see how Zelle stacks up against other services that support domestic transfers in the US, take a look at our comparison table.
Frequently asked questions