Wells Fargo creates new bank account for young adults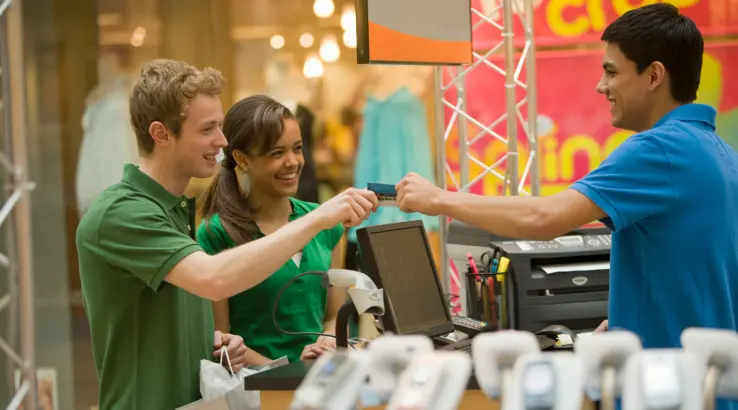 Clear Access Banking has no overdraft fees — perfect for those just learning to manage money.
Wells Fargo unveiled a brand new checkless spending account on Tuesday — the Clear Access Banking account. Designed for young adults and anyone else who's just getting started managing money, this account has no overdraft fees or non-sufficient funds fees.
At a glance
Name: Wells Fargo Clear Access Banking
Availability: Available nationwide; open online or at a branch location
Features: No overdraft or non-sufficient funds (NSF) fees; comes with contactless, chip-enabled debit card; has built-in budgeting, cash flow and spending tools
Minimum deposit to open: $25
Fees: $5 monthly fee for account owners age 25 and older; $2.50 for domestic non-network ATMs; $5 for international non-network ATMs
Other limitations: No checkwriting privileges
Originally set to be released in 2021, Clear Access Banking is the first of many bank accounts Wells Fargo plans on streamlining within the next year.
"Our new Clear Access Banking account demonstrates our commitment to provide a simplified banking experience. … This simplicity is as important as ever to customers in the wake of the pandemic and recent economic challenges," said Ed Kadletz, head of Wells Fargo's Deposit Products Group for Consumer and Small Business Banking in announcing the new account.
How does Clear Access Banking compare to other Wells Fargo accounts?
Wells Fargo already has an Everyday Checking account — aimed at students ages 17 to 24. Here's how it compares with the Wells Fargo Clear Access Banking account:
| | Clear Access Banking | Everyday Checking |
| --- | --- | --- |
| Best for | Those age 13 to 24 | Those age 17 to 24 |
| Monthly fee | $5 — waived for account owners age 13 to 24 | $10 — waived for account owners age 17 to 24 |
| Mininimum deposit to open | $25 | $25 |
| Overdraft fees | None | $35 per transaction |
| Checkwriting privileges | | |
| Debit card | | |
If your child is under age 17, they have no choice but to go with the Clear Access Banking account. It's the only one they qualify for. But if they're 17 to 24, they'll get to choose between the two.
If your teen doesn't need to write checks, Clear Access Banking is the clear winner. It has a lower monthly fee (which will kick in once they turn 25) and they can't overdraft on the account.
But if they're more financially responsible and want the option of writing checks, the Everyday Checking account will give them some extra convenience when it comes to accessing their money.
How does Wells Fargo Clear Access Banking compare to the competition?
Compared to other teen checking accounts, Wells Fargo Clear Access Banking comes with standard features like the ability to add your debit card to a digital wallet, Zelle payments and mobile check deposits. But here's where it stands out:
Pros
No overdraft fees. The biggest advantage of this account is no overdraft fees. Any purchase that would bring your teen's balance below $0 is automatically denied, which means they can learn to manage money without being dinged for mistakes.
Low opening deposit. All you need is $25 to open a Wells Fargo Clear Access Banking account.
24/7 customer service. You or your teen can contact customer service at any time if you have questions or concerns about your account.
Cons
Monthly fee. This account has a $5 monthly fee, which is waived for primary account owners age 13 to 24. But once you turn 25, the monthly fee kicks in and there's no way to avoid it.
Doesn't earn interest. The best teen checking accounts earn a modest interest rate to reward your teen for developing good money habits. But this one doesn't.
May have to open in-person. If they're between the ages of 13 and 17, your teen must visit a local branch to open this account. But if they're 18 or older, they can open online.
Photo: Getty Images