How to invest in oil
It's easier to invest in oil than you might think, this guide explains the best ways to do it.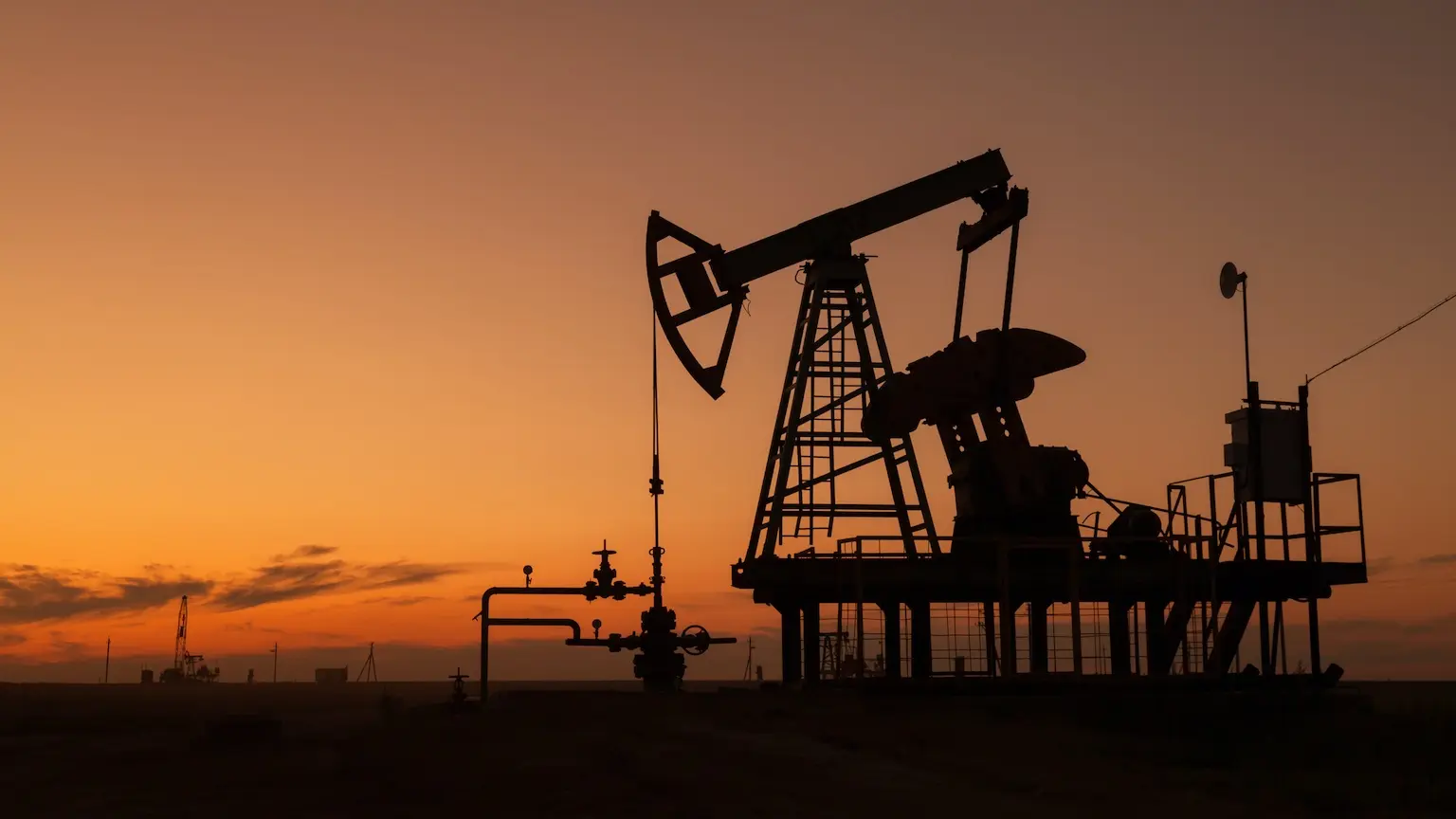 For some investors, falling prices are an opportunity. For those who are willing to take the risks, there is the potential to grab discounted commodities, like oil, that are still good value – and will ideally rise.
There are four main options for investing in oil: oil company stocks, oil ETFs, oil futures and MLPs.
Invest in oil company stocks
A simple way to invest in oil is through stocks of oil companies such as ExxonMobil (XOM) or Chevron (CHV). Generally speaking, as the cost of oil changes, so will the value of these companies – although this isn't guaranteed and depends on lots of factors.
Developing an understanding of the energy cycle, the landscape in the industry and the impact of price fluctuations will help you determine valuable oil-related assets.
Accessing the market this way is simple because shares can be purchased with an online broker or financial adviser.
Pros
You can pick and choose a range of stocks and cash out when you want.
A simple, accessible and versatile way to access the market.
Cons
Due to the large businesses also being involved in things such as refining, which actually would not benefit from higher oil prices, oil company stocks don't necessarily move lock-step with the price of the commodity.
Compare brokers to buy oil shares
---
Invest in oil ETFs
Exchange-traded funds (ETFs) are another option worth considering. ETFs provide access to a whole load of assets, without having to put all of your money into individual firms. The process is pretty much the same as buying stocks, but instead you're buying an oil "ETF", which typically tracks the performance of oil stocks.
Purchasing commodity-based oil ETFs is a direct method of owning oil. ETFs can be purchased and sold in a manner similar to stocks. They allow investors to minimise risk, while taking advantage of the performance and general popularity of a particular sector. Oil ETF investors can avoid the risk of exposure to single stocks that fluctuate based on oil prices.
There are loads of oil-based ETFs to select from, covering a whole host of different companies within the industry. Oil ETFs can be a good choice for those who are new to investing, as well as those looking to secure their portfolio.
Pros
ETFs allow for instant diversification across the whole oil industry, at a low price.
ETFs have a better track record with providing safe, more reliable growth.
Cons
By placing your money in an ETF, you relinquish some control over the split of assets.
Compare brokers to buy oil ETFs
---
Invest in oil futures
This is the most direct way to purchase the commodity without literally purchasing barrels of oil. Futures are purchased through a commodities broker. You are buying a contract to purchase oil at a future date at a specified price.
Futures are extremely volatile and riskier than other investment options. You have to be right on the timing and price movement. For example, the price of US oil futures dropped to negative $40 in April 2020 as a result of a market saturation due to the coronavirus pandemic.
Pros
Oil futures are the most actively traded future on the market and hence the most liquid.
Cons
All futures are volatile investments and oil is no exception. No one can predict with any degree of certainty how the price of oil will fluctuate.
Futures expire on a certain date. If you fail to exercise them prior to expiry they become worthless.
Compare brokers to buy oil futures
---
Invest in MLPs
Primarily existing in the gas and oil industry, A Master Limited Partnership (MLP) is a tax-advantaged corporate structure. It combines the tax benefits of a partnership – profits are taxed only when investors actually receive distributions – with the liquidity of a public company.
Typically, these companies own the pipelines that carry the commodity from one place to another.
Risks to MLPs could come from a slowdown in energy demand, environmental hazards, commodity price fluctuations, and tax law reform.
Pros
Companies can offer a very attractive dividend payment.
MLPs can easily be purchased through financial advisers or online brokers.
Cons
MLPs are subject to general market risk and low energy demand.
Stock prices don't necessarily move lock-step with the price of oil.
What has happened to the price of oil?
Oil price market timeline
December 2019: Oil prices begin to slip based on coronavirus fears.
6 March 2020: Prices nose-dive again on demand shock.
8 March: Russia and Saudi Arabia stoke oil price war.
20 April: US oil prices drop below zero as a result of market saturation and expiring futures contracts.
28 April: Oil prices slide further due to ongoing weak demand. BP reports $4.4 billion net quarterly loss, but will still pay dividends.
Stock markets have been volatile in 2020, and so has the oil market. Following the impact of coronavirus, a further stock market meltdown took place on Monday 9 March, triggered by a dispute between major oil exporters Russia and Saudi Arabia over oil production levels.
Russia had turned down an offer by oil exporting group Opec to cut supply to cope with dropping demand. In response, Saudi Arabia said it would pump more oil (and in so doing cut prices further). This exchange sparked fears of a price war.
On Monday 20 April, the price of oil temporarily entered negative territory in the US due to expiring oil futures contracts, triggering another stock market slump. This was the first time in history that the price of oil went negative.
Oil prices may stabilise in June, according to Giles Coghlan, chief currency analyst at HYCM. "As OPEC and Russia head closer to striking a compromise on an oil output extension oil prices have been supported to start the month of June. OPEC and Russia are said to be discussing a 1-2 month output cut extension," says Coghlan.
"However, it is important to remember that demand for oil is roughly down 30% from normal global demand levels. Therefore, oil sellers will be expected to return during June with major market resistance anticipated at the $41 a barrel level."
In short the market remains medium term fundamentally bearish on oil despite the recent recovery over the month of May."
What are the risks of investing in oil?
While long-term investments in oil companies can be highly profitable, investors should understand the risk factors before making investments in the sector. These risks include:
Price volatility: Large price fluctuations can occur daily due to unpredictable influences such as supply and demand.
Dividend cuts: If a company is unable to earn enough revenue to fund payments to investors, dividends can be cut.
Oil spill risk: Accidents such as oil spills can cause a company's share price to drop significantly. In 2010 BP saw a decline of over 55% to its stock in the wake of the Deepwater Horizon oil spill.
Big Oil: The biggest oil companies you can buy stocks in
Royal Dutch Shell. A British-Dutch oil and gas company
BP. A multinational oil and gas company
Exxon Mobil. An American oil and gas corporation
Total S.A. A French oil and gas company
Chevron Corporation. An energy corporation based in California, USA
ConocoPhillips. A multinational energy corporation in the US
Eni S.p.A. An Italian oil and gas company
Compare these providers to invest in oil
Table: sorted by promoted deals first
All investing should be regarded as longer term. The value of your investments can go up and down, and you may get back less than you invest. Capital is at risk.
Frequently asked questions
More guides on Finder