Finder is committed to editorial independence. While we receive compensation when you click links to partners, they do not influence our content.
Types of business liability insurance
The right insurance covers all the bases for potential liability cases against your business.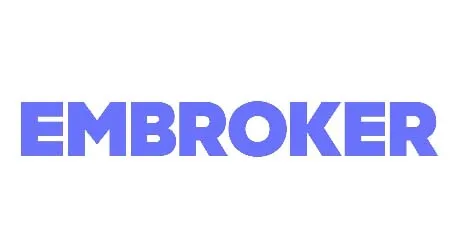 23 customizable policies
Instant coverage in under 10 mins
Personal advisors
Get quotes
Your business faces legal responsibilities when it serves customers, sells products and offers professional advice or services. Because of that responsibility, you should consider different types of insurance to protect your day-to-day liability risks, whether that's a customer getting injured at your store or losing money because of your financial advice.
What is liability insurance?
Liability is the legal responsibility for damage that happens because of your actions or the actions of someone you're responsible for. You are considered liable if the person receiving the damage can prove that you or your employee caused the accident or loss.
Liability insurance helps you pay for damage on your property or caused by your actions, products or services. It covers two main forms of financial loss: Legal costs of defending your business or employees in court, and the compensation you're required to pay for damage.
What are the different types of business liability insurance?
You'll find a variety of liability insurance available to meet many business needs, but the most common types are:
General liability
Public liability
Product liability.
Professional liability
What's the difference between each type of business liability?
Type of liability insurance
What's covered
Example
Public liability
Injuries or damage to customers on your property
A customer slips on your premises.
A client slips and falls in your massage parlor
Product liability
Customer injuries or damage from products
You sell lotion that damages a customer's skin after they apply it at home
A customer becomes ill after eating food made in your bakery.
Professional liability
Damage from a professional service
A client sues you after getting incorrect medical advice
A physical therapist at your company damages a customer's ligament by advising improper stretches.
General liability
Protects you for property damage, personal injuries like false accusations and advertising errors related to your business's operations or caused by employees.
Your truck driver backs into a client's warehouse too far, causing property damage
Which type of liability insurance do I need?
Many businesses can benefit from at least a general liability policy. But you might add other options if your business faces specific risks. Consider these types of insurance if:
If you need basic protection for common liability risks…
Consider general liability insurance
General liability covers injuries or property damage to customers on your property, excluding specific coverage for products and advice or services. Because this policy gives you a general form of coverage, nearly all businesses big and small should consider it.
If you serve customers in person…
Consider public liability insurance
Works well for businesses that serve customers on business property, such as retail stores, restaurants, medical facilities or personal financial services. However, this coverage isn't typically required in many states.
If you make, sell or ship products or food…
Consider product liability insurance
Consider this insurance whether you're a manufacturer, distributor, retail store or any other variation in this product chain. Businesses that handle products in any way can be held responsible for damage.
If you give medical or professional advice…
Consider professional liability insurance
Professional liability insurance covers your liability for a loss suffered by a third party as a result of a service or advice provided by you in a professional capacity.
You might need professional liability insurance if you're an accountant, lawyer, medical practitioner, insurance agent, financial adviser or media representative. Any person who could cause damage or injuries to another person because of choices made in their job may need this type of policy.
Compare business insurance
Bottom line
While nearly every business needs liability insurance, different businesses may opt for a general or specialized policy to cover their specific risks. Doing so protects the business from paying expensive legal claims it's held responsible for a physical accident or damaging actions. If you're ready for a policy or have questions, look for the best business insurance company to serve your needs.
Frequently asked questions about business liability insurance
More guides on Finder