Charli D'Amelio backs new Step banking app for teens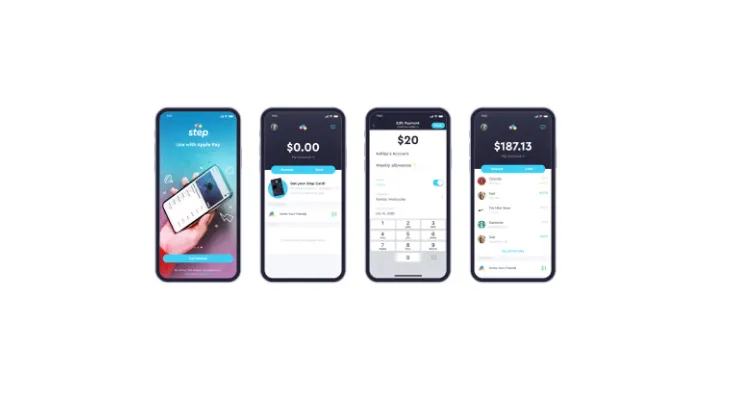 The TikTok star and a $100K giveaway put the new Gen Z-focused app in the spotlight.
The new no-fee Step banking app for teens launched Wednesday with the backing of a social media superstar and Hollywood investors. On top of that, early adopters have the chance to share in the $100,000 launch giveaway over the next two weeks by following Step's Instagram account and spreading the word.
Already TikTok star Charli D'Amelio is on board to highlight the app's features and smart money tips.
"As I started making my own money, it was important for me to find a banking app that felt like it was designed for me," she said in an announcement. "Step has been a game changer — I always know how much money I have to spend and it even makes it simple for me to pay back friends for coffee. Unfortunately, we don't always learn much about how to manage or save money as teens, so I'm excited to partner with Step to help teach people at my age about smart money habits."
What you get with Step
Step features an FDIC-insured bank account and secured Visa card tied into its app with no monthly, overdraft, ATM or late fees and no minimum balance required.
Once you start using the secured spending card, Step reminds you of your remaining balance after every transaction and helps you establish a credit score that can improve future auto insurance rates, student loan interest rates and more. The app also lets users send and receive money instantly to friends or family who also have a Step account, and it helps teens learn about financial topics.
Parents must also set up a Step account, which allows them to see their teen's spending and help them make good financial decisions.
"Today's teens grew up in the online world with technology serving as an integral part of their daily lives," said Founder and CEO CJ MacDonald. "They expect to manage their money in the same way as their social media, but banks have failed to keep up — largely overlooking this generation and their unique needs. Step was built to fill this gap, providing modern financial tools that enable teens to easily manage their money while helping to improve their financial literacy at an earlier age."
How to sign up
Teens 13 or older with a mobile phone number can download the free Step app and create an account from either the Apple App Store or Google Play Store. Then they'll have to invite an adult to sign up and unlock their card.
The secured card, customized with the teen's name and color of choice, will be mailed once approved, though it can be added digitally to a user's Apple Pay or Google Pay account for immediate use.
Money held in a Step account is FDIC-insured through bank partner Evolve Bank & Trust.
How to earn from the $100,000 giveaway and referral program
Between now and October 13th, new Step users can earn a chance to share in the brand's $100,000 launch giveaway by signing up, following Step's @stepmobile Instagram account and adding a comment with their Step username and tags for three friends. Teens have a chance to win $10 to $1,000.
In addition, all Step users can earn $1 for each friend they refer who also signs up for a Step account. And if you make at least three referrals, send at least one peer-to-peer payment, use your card for at least one transaction and follow Step for announcements and early access to new features, you'll have the opportunity to join the Step Squad and earn $2 per referral.
How Step compares to other teen banking apps
Step stands out from the competition with its ability to help your teen build up a positive credit history. This is a feature we've yet to see in other teen bank accounts, and it means your teen will be one step ahead of the rest when it's time for them to get a credit card, take out a student loan or get auto insurance.
Another standout feature not common among debit cards is that your teen gets a notification of their remaining balance each time they use their card, which helps them visualize their spending and plan out their remaining balance.
Lastly, Step is also one of the few teen bank accounts that doesn't have any fees for overdrafts, ATM withdrawals or monthly maintenance.
Photo: Supplied