Step banking review
This card helps teens learn about money while building strong credit.
finder.com's rating: 4.3 / 5.0
★★★★★
The Step banking app is a free teen account that includes a secured-spending Visa card that combines the features of a debit and credit card. It helps teens build credit while restricting them to only spending the funds in their accounts. Step cards can be used anywhere Visa is accepted, and adults can use the Step app to fund and monitor their teen's account. But there's no way to deposit cash or checks into the account.
$0
Minimum deposit to open
Details
APY
N/A
Fee
$0

per month

Minimum deposit to open
$0
Intro or bonus offer
Teens can earn $6 per referral by joining the Step Squad, which requires three successful referrals, one peer-to-peer transfer and one purchase with the Step Visa card.
ATMs
No access to ATMs
Overdraft fee
$0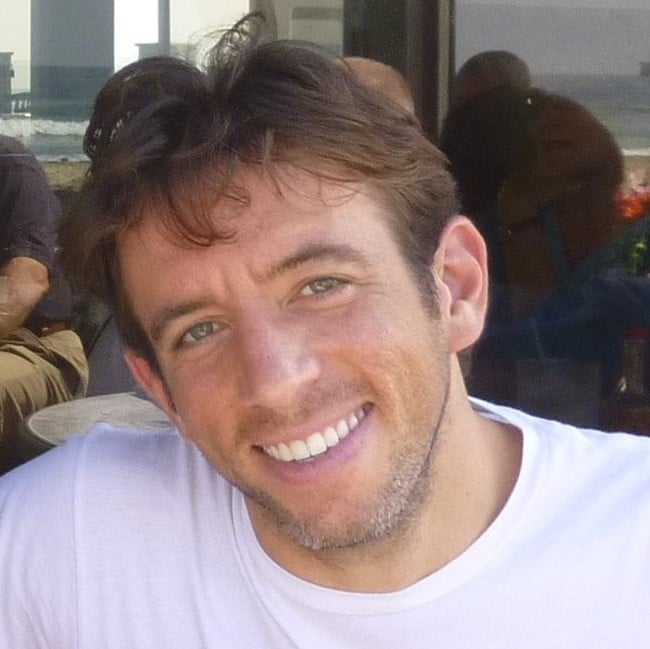 Review by
michael.benninger@finder.com
---
Michael Benninger is a staff banking writer at Finder. He is a former credit analyst and longtime freelancer whose articles have been published by Intuit, Business Insider and the Los Angeles Times. Michael is passionate about all facets of personal finance and has written hundreds of articles about money management during the past decade.
Expert review
The Step banking app lets teenagers learn how to manage money while simultaneously strengthening their credit scores. This is a feature we've yet to see in other teen bank accounts, and it means your teen will be one step ahead of the rest when it's time to get a credit card, take out a student loan or get auto insurance.
Another standout feature is that your teen gets notified of their remaining balance each time they use their card, which helps them visualize their spending and plan out their remaining balance. There are also no fees or risk of overspending and overdrafting on the account.
But the account currently doesn't support cash deposits or check deposits. If your teen receives a lot of cash or checks, you'll want to explore other teen checking account options.
How does the Step banking card work?
The Step Visa card isn't a traditional credit card, but it works like one. Each time you or your teen use it to make a purchase, Step removes that amount from your deposit account and the app reminds you of your remaining balance. Once a month, Step uses your secured deposits to pay off the card's balance without charging you any interest.
How do I open a Step banking app account?
Getting started with Step only takes about two minutes.
Go to the provider's site and follow the steps to apply.
From Step banking's website, select Get Step and add your mobile number.
Download and install the Step app from the Apple App Store or Google Play Store.
Create a Step username and password, customize the look of your card and enter your address.
Wait five to seven business days for the card to arrive, then activate.
Adults can fund their teen's account by installing and using the Step app on their own smartphone.
Eligibility
You aren't required to be in the US to open a Step account, but you must meet the following criteria to qualify:
At least 13 years old
US citizen or resident
Must own or have access to a mobile phone with a number issued by a US carrier
Each account must have an adult over the age of 18
Required information
You'll need to provide the following information when you open a Step bank account:
Valid Social Security number
What are the benefits of a Step banking app?
Step banking accounts offer several benefits to both teenagers and their parents or adult sponsors:
Helps build credit. Unlike traditional debit cards, the Step card can help your teen develop their credit score without worrying about overspending or paying interest.
No fees or interest charges. Step is one of the few teen bank accounts that doesn't have any fees, and although it helps build your credit like a credit card, there are no interest charges on purchases.
Adults are in control. Account sponsors receive notifications for each transaction on the account so they can ensure their teen is making smart financial decisions.
Impossible to overdraft. Your teen can only spend funds that have been deposited into their account.
Referral program. Teens can earn $6 per referral by joining the Step Squad, which requires three successful referrals, one peer-to-peer transfer and one purchase with the Step Visa card.
No ATM fees. Step reimburses up to 10 ATM fees every 30 days.
What should I look out for?
Although Step cards have a lot to offer, there are a few notable drawbacks to keep in mind:
No mobile deposit. Step doesn't support mobile check deposits at this time, but it's a feature they're hoping to add in the future.
Can't deposit cash. It's not possible to deposit cash into this account.
No check-writing capabilities. Like most teen checking accounts, Step accounts don't include any check-writing capabilities.
ATM withdrawal limits. You can't withdraw more than $250 from an ATM in a day.
Step Banking reviews and complaints
Step Banking isn't accredited by the Better Business Bureau (BBB) and it doesn't have any reviews on the BBB's website. But Step does have six reviews on Trustpilot, three five-star reviews and three one-star reviews. The positive reviews praise the company's customer service, the app's ease of use and the account's financial literacy features. The negative reviews all reference problems contacting support specialists.
Compare Step banking app with other checking accounts
Compare popular debit cards for kids based on their fees, interest rates and ATM networks.
Is Step banking app safe?
Yes. Money held in a Step account is insured by the Federal Deposit Insurance Corporation (FDIC) for up to $250,000 through Evolve Bank & Trust. Accounts also have bank-grade encryption and all transactions are protected by Visa's Zero Liability Protection, so you won't be held responsible for fraudulent charges.
How do I deposit or withdraw my money?
There are a few different ways to move funds into and out of your Step bank account:
Deposit
Sponsor deposits. Adult sponsors can fund their teen's account with one-time or recurring transfers.
Incoming transfers. You can receive up to $1,000 a day in transfers from traditional bank accounts, other Step accounts or apps such as PayPal and Venmo.
Direct deposit. Employers can deposit paychecks directly into Step accounts.
Withdrawal
Outgoing transfers. You can transfer funds to traditional bank accounts, other Step accounts or accounts tied to apps such as Venmo and PayPal.
How do I contact Step?
Contact Step in three ways:
Email hello@step.com.
Chat with a representative through the Step app.
Contact Step through Facebook, Twitter, Instagram or LinkedIn.
Frequently asked questions
Kids' debit card ratings
★★★★★ — Excellent
★★★★★ — Good
★★★★★ — Average
★★★★★ — Subpar
★★★★★ — Poor
We analyze top debit cards for kids and rate them one to five stars based on factors that are most important to you. We rate kids' checking accounts by these factors: Monthly fee, features, ATM access, customer support options, and availability. We also consider APY as a factor only for those that earn interest. We rate prepaid debit cards for kids by these factors: monthly fees, features, customer support options and account availability.
Read the full methodology of how we rate Kids' debit card accounts.