Finder is committed to editorial independence. While we receive compensation when you click links to partners, they do not influence our opinions or reviews. Learn how we make money.
Costco mortgage review
Explore a marketplace of loan options and special member discounts.
Costco members already enjoy discounts on groceries, electronics and clothes, but now take your membership even further by using the mortgage program for Costco members. Depending on your membership, lender fees could be limited to just $350 or less — potentially saving hundreds up front.
Details
| | |
| --- | --- |
| Loan types | Conventional, Refinance, Jumbo, FHA, VA |
| Other minimum credits | Varies by loan type |
| Other fees | Fees vary by lender. Fee caps are only available to Costco members and amounts depend on membership level. |
Pros
Origination fee cap
Multiple lenders
Online process
Cons
Experience may vary
No upfront terms
Loan amount limits aren't easily accessible
While it holds an A+ rating with the Better Business Bureau, Costco isn't accredited. It also has an average rating of 2.5 stars across 100 customer reviews, with most negative reviews centered around Costco.com purchases and poor customer service experiences. Keep in mind that people are more likely to leave negative reviews than positive, and that your experience may vary.

Given Costco functions as an intermediary, it's not the main contact you will have when you apply with a lender through its mortgage program. That said, if the program has you considering a Costco membership it's good to know what kind of service you can expect.

What types of loans does Costco offer?
Costco doesn't provide or service mortgage loans itself. Instead it offers access to a marketplace where you can connect with up to four lenders that offer special fee caps to Costco members. Because it's a marketplace, there's a decent selection of loan types available.
Conventional loans
Typical mortgages that range from 15 to 30 years and are either fixed-rate or adjustable are available through the mortgage program. The specific terms of the loan will depend on your qualifications and the lender you work with.
Jumbo loans
When what you're borrowing goes above what's considered a standard amount for a mortgage in your area, it becomes a jumbo loan. Jumbo loans are typically very similar to conventional loans, but carry higher rates.
Veteran loans
Qualified veterans can apply for a mortgage or refinance an existing one, often at rates that are better than a standard loan for the same amount.
FHA loans
Down payments for first-time home buyers can be as low as 3.5% of the purchase price with an FHA-insured loan. Credit qualifications are also more lenient thanks to government backing.
Refinance
If you already have a mortgage, you could get better terms and a lower rate by refinancing with one of the lenders through Costco's mortgage program.
Which lenders does Costco work with?
As of September 2019, the mortgage program for Costco members consists of:
Berkshire Bank
Consumer Direct Mortgage
First Choice
J. G. Wentworth
Lending.com
NBKC Bank
Mutual of Omaha Mortgage
Strong Home Mortgage
Costco fees
You don't have to pay anything to use the mortgage program for Costco members — you don't even have to be a member to use the marketplace. Each lender, however, has fees associated with taking out a mortgage. And to qualify for a cap on those fees, you'll need a Costco membership.
Some typical fees you'll likely encounter when you take out a mortgage include:
Origination. The loan officer or broker that helps you get your mortgage is paid this commission.
Underwriting. Fee associated with your full application and submitted documents being processed and assessed.
Third-party. Surveys, title searches and appraisals all come with fees that aren't charged by the lender, but still fall on the buyer to pay.
Ongoing. Once you start paying off the mortgage keep an eye out for incidental fees that can occur, such as late or returned payment fees.
Lender fee limits
Part of the benefit of using the mortgage program is that you can qualify for a cap on lender fees. The limit on lender fees depends on your membership level.
Gold Members. Fees limited to $650
Executive Members. Fees limited to $350
Requirements
Because the marketplace hosts a range of providers, the requirements vary based on which you choose to work with. Credit score, debt-to-income ratio and other measures of financial health can affect your approval chances, but you will only know how once you're matched with a lender.
Documentation
Depending on your situation and the lender you end up with, you may need some or all of the following documents:
State or federal ID, such as a driver's license or passport
Most recent pay stubs
W-2 or I-9 tax forms from the past two years
Tax returns from the past two years
Bank account statements
Other asset statements
Proof of rental payments
Proof of rental payments
Here's what we learned from: John Alexander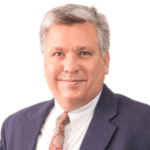 John Alexander
Director of the mortgage program for Costco members
John Alexander
Director of the mortgage program for Costco members
This mortgage program is designed to provide exclusive benefits to Costco members. We make sure members get the best of all worlds: great rates, low fees and extremely high levels of service.
Whether it be a primary residence, an investment property or a vacation home, we're there to ensure that homebuyers get the best value possible.
How to get a home loan with Costco
To use the Costco mortgage program, you'll need to follow a few steps.
Go to the Costco mortgage services page
Select See current rates
A pop-up will inform you that you're going to an external site, select Visit external link
Fill out the form with your loan purpose, Costco membership number if you have one, estimated credit score, personal information and loan information then select See my results
View your rate options to compare from up to four lenders
Follow up with the lender of your choice
Pros and cons of Costco
Pros
Origination fee cap. Costco members can enjoy a limit of $350 or less on origination fees, depending on membership level.
Multiple lenders. Choose from up to four lenders within the marketplace of lenders.
Online process. Start the process online with just a few pieces of information to get prequalified.
Cons
Experience may vary. Since you can end up with one of several lenders, you'll have to check independent reviews of each if you're curious about other customer experiences.
No upfront terms. While you can check your rate, there aren't general ranges available to check ahead of time without submitting your name, phone number and email.
Loan amount limits aren't easily accessible. Just as terms aren't available ahead of time, neither are loan limits.
What is Costco?
Costco is a wholesale warehouse store that sells many items in bulk at discounts to its members. Headquartered in Issaquah, Washington, Costco's first warehouse opened in 1983 in Seattle, Washington and now has locations worldwide.
Frequently asked questions
Expert review
Review by
rhys.subitch@findercrew.com
---
Rhys Subitch is a writer and editor at Finder who tackles topics across the site. With half a decade of experience researching, editing and writing for a Fortune 500 company, university and several independent publications, Rhys brings readers the most up-to-date and curated info on all things finance.
Expert review
Costco members can benefit from its $350 cap on origination fees that may save hundreds. With the ability to compare up to four lenders at once, the program could also save you time. But it's not upfront about terms without providing your contact info.