Finder is committed to editorial independence. While we receive compensation when you click links to partners, they do not influence our opinions or reviews. Learn how we make money.
Mint app review
Keep track of your money and get advice to help you manage it.
Mint can help you stay on top of your finances and track what you're spending — but some users report that it doesn't always work as seamlessly as advertised.
Expert review
Review by
cassidy.horton@findercrew.com
---
Cassidy Horton is a writer for Finder, specializing in banking and investments. She has a Bachelor of Science in Public Relations and a Master of Business Administration from Georgia Southern University. Cassidy enjoys educating people about financial services, exploring the Pacific Northwest and watching endless reruns of The Office.
Expert review
Mint is a free budgeting tool that gives you a basic snapshot of your finances. It syncs with your bank accounts and imports expenses as they clear your account. Then, it takes it a step further by recommending budget amounts based on your spending history and alerting you when you have upcoming bills.

But some users are unimpressed. They complain about technical glitches, irrelevant product recommendations and transactions not categorizing as they should.
How does Mint work?
Mint is a free personal finance management service by Intuit available in the US and Canada. It aims to help users keep track of their budgets, create and achieve goals, and aggregate financial accounts on one user-friendly dashboard. You can use the app or the online platform to:
Keep track of your finances. You can see an overview of all your accounts to keep track of how much you have in the bank.
Create budgets. Mint allows you to create budgets for specific categories such as restaurants, gas, clothes or coffee

— and see when you've gone over.

Get budget suggestions.

Mint will automatically suggest budgets based on your spending history.

Check your credit. By verifying your identity, Mint can show your current credit score, give advice on how to improve it and provide credit monitoring alerts.
Get alerts and advice. Mint will alert you if you're being charged fees you might not have noticed, if you're going over budget, if there's any unusual or suspicious account activity and if you have any upcoming bills.
Track your bills. You can view your upcoming bills, see which ones you've paid and get alerts when bills are due.
Track your investments. You can compare your investment portfolio to market benchmarks and view your asset allocation across investment accounts like 401(k), mutual funds, brokerage accounts and IRAs. You can also track how much you're paying for fees and get advice on your investments.
How to sign up
Sign up for Mint using the steps below:
Go to the official Mint website and click Sign up Free.
Enter your email address, phone number and password and click Create Account.
Select your country, enter your zip code and click Continue.
Connect to your financial institutions, including your bank, bill providers and credit card companies.
After you sync your financial accounts, Mint will begin importing data and categorizing expenses.
Compare top budgeting software
How much does Mint cost?
No. Mint is free to download and free to use.
Is Mint safe to use?
Mint is verified by VeriSign and uses multi-factor authentication to keep your data safe. That means that you'll get alerts if changes are made to your account, and you may need to confirm your identity with a code sent via text message or email if there's any suspicious activity on your account.
Your account's usernames and passwords are encrypted and stored in a separate database, and if your mobile device or laptop is ever stolen, you can delete your account information remotely.
That being said, no software can guarantee complete invulnerability. To keep your information safe:
Only install programs from companies you trust on your devices with Mint.
Don't share your password or write it down somewhere it could be seen.
Use a firewall and virus protection on any computer you use to access Mint.
Learn how to identify phishing attempts and immediately report suspicious activity.
What are the pros and cons of Mint?
Pros
Free to use. You'll never pay to use this budgeting tool.
Free credit score and breakdown. Get an in-depth analysis of your credit score so you can see where you stand.
Bill alerts. Avoid late fees by keeping track of your due dates.
Easy to use. View everything on one interface without logging into multiple sites.
Cons
Technical glitches. Some users have reported synchronization issues. At times syncing with your bank breaks, and can take a long time to get resolved.
Access to financial accounts. Some users may not be comfortable entering all their banking data and bill information for security reasons.
Irrelevant ads. Online reviews mention that the targeted ads don't always fit the financial needs of users.
If you want a budgeting app that doesn't connect to your financial accounts, you'll want to keep looking. As always, compare your options when considering a budgeting app.
Case study: Kevin's experience – April 2019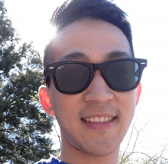 Kevin Chen
Writer
In the past, I've tried manually recording my purchases — and you can just guess how well that worked out. Mint is incredibly useful because it tracks my expenses automatically. I always know how much I've spent so far in the month. And after the month ends, I can see how much money entered and left my accounts.
The best part about Mint is it helps me know precisely what my financial snapshot looks like. I don't have to guess when creating my monthly budgets. More importantly, I can't delude myself into thinking I spent less than I really did. You know what they say: Numbers don't lie.
Case study: Adrienne's experience with Mint – April 2019

Adrienne Fuller
Publisher
Of the many things I love about the Mint app, obvious is that by connecting all my accounts, I can see a snapshot of all my finances in one place.
I love that I can search my transactions, but I wish that the automatic labeling was smarter. Sometimes transactions end up in weird places — like "parking" ending up in "fast food" — even when the memo contains clear keywords. It makes for a bit of homework to recategorize transactions, which I don't often do.
I don't love the sensitive alerts. And email alerts are triggered only when I log in, so every time I log in I can expect 5 to 10 emails telling me I have "unusual spending" in a variety of categories. I'm assuming the trigger is some threshold of spending above the budget I've set, because it looks like I'm unusual regularly, based on having 24 alerts telling me so. Looks like more homework to update that budget.
Also, the offers are prevalent and could be smarter – even though grocery is not my highest spending category, I keep getting pushed an American Express with cash back at US supermarkets.
Overall, it serves its purpose, which is helping me to understand where I'm spending too much and tracking my overall balances across multiple accounts. If I wanted to deeply analyze my spending habits and areas to cut back in, I might turn to a different tool to help.
Frequently asked questions