What's in store for the price of Ripple this year and beyond?
The price of Ripple (XRP) grew by over 28,000% in 2017, seeing it secure its position as the world's third-largest cryptocurrency by market cap. With plans to provide an enterprise-grade blockchain solution for global payments, Ripple has grand ambitions and strong financial backing. However, it also has a few important challenges and obstacles to overcome in order to achieve widespread success.
So, will the price of XRP keep increasing? If not, why?
Learn more Where to buy Ripple (XRP)
Disclaimer: This information should not be interpreted as an endorsement of cryptocurrency or any specific provider, service or offering. It is not a recommendation to trade.
Buy Ripple (XRP) on Binance
Trade an extensive range of reputable coins on this world-renowned exchange, popular for its high liquidity and multi-language support.


US residents: As of September 2019, US-based users can only trade USD on the American dollar onramp of Binance, Binance.US.

UK residents: In addition to normal crypto trading services, Binance offers margin lending. As this is a regulated activity which they are not authorised to offer in the UK, we advise you not to use this service. If you're interested in margin trading, see authorised providers.
Popular, high-volume and highly liquid
Verification optional
Low fees
Offers trading or direct purchases with fiat currency
Advanced trading features, leverage and futures trading available
Quick facts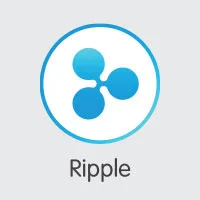 | | |
| --- | --- |
| Coin name | Ripple |
| Symbol | XRP |
| Algorithm type | Ripple Protocol Consensus Algorithm (RPCA) |
| Mineable | No |
| Launch date | 2012 |
Ripple price prediction
Cryptocurrencies are infamous for their volatility, but what's not often realised is that there are several competing factors that can have a positive or negative effect on any coin or token. Before deciding whether to buy Ripple or any other cryptocurrency, you'll need to carefully assess those factors to determine whether you think Ripple is headed for price growth or a decline.
What could drive Ripple's growth?
Advantages over existing payment methods. Sending international money transfers using bank wire transfers is an expensive and time-consuming experience. Ripple offers fast transactions and negligible fees, providing key advantages over existing transfer methods.
Large market. According to the World Bank, global remittance payments are expected to grow by 3.4% to roughly US$466 billion in 2018. Therefore, there's a large market for Ripple to potentially tap into.
Ripple's partnerships. Ripple is designed to facilitate international money transfers by acting as a settlement layer. Essentially, it lets people make international money transfers much faster and with minimal fees. It's been picked up by a range of banks and international organisations, and it is mostly designed to facilitate transfers in a business setting. Individuals will likely be using Ripple indirectly through their banks and indirectly benefiting with faster transfers and lower fees.
Credibility. These corporate partnerships and a commitment to bringing cryptocurrency to the business world, not to mention XRP's widespread availability on exchanges, increase Ripple's credibility in the eyes of the public. This could, in turn, increase demand.
55 billion XRP in escrow. Despite a total supply of 100 billion coins, the Ripple company has put 55 billion XRP in escrow. These are held in place by a smart contract which releases 1 billion XRP per month over 55 months. Any unused amount will be put to the back of the queue, for release in month 56, 57 and so on. The XRP tokens are released to Ripple partners and other affiliates in an effort to help get them involved as well as to let them test drive Ripple and to start using it with low costs. So rather than going to the exchanges, the goal for the newly released XRP is to help grow its use.
Additional features. Ripple is more than just a transferable store of value. It also aims to offer smart contract functionality in an effort to increase its applications considerably. Institutions will be able to use XRP for a range of different purposes.
What could hold Ripple back?
Lack of adoption. Ripple has announced partnerships with a long list of financial institutions that are testing its technology. However, until the platform can achieve widespread adoption with a wide range of banks, there will continue to be uncertainty around its value in the future.
Regulation. Cryptocurrencies are still in their infancy and the legislative environment around the world remains unclear, so the adoption of cryptocurrency by major financial institutions could be slowed by regulatory challenges.
Token not required. In order to use Ripple payment technology, banks don't actually have to use the XRP token. So even if Ripple's technology is widely adopted, that doesn't necessarily mean the price of XRP will rise accordingly.
Readjustments. With XRP's large supply and currently limited use, traders will want to be wary of readjustments following price rises. This is especially true for a coin like Ripple that benefits from stable pricing and is designed more for corporate use than individual use.
Market competition. Banks use Ripple to conduct international transfers on behalf of individuals, but you need to be aware of the continued shift towards direct peer-to-peer systems and whether this could cut Ripple and the banks out of the equation. This is where Stellar Lumens come in. Lumens are also designed to facilitate international money transfers, but the main difference is that Stellar is designed for individuals to make international money transfers, or currency exchanges, directly with each other peer-to-peer. Essentially, it lets people exchange currencies and send money overseas by trading directly and automatically with each other, and cutting banks out of the equation. You'll need to decide if this will be a problem for Ripple in the long run. You can also check out other potential competitors to Ripple further down this page.
Privacy concerns. Decentralisation, privacy and anonymity are a key focus for many cryptocurrencies, so Ripple's decision to market itself to banks and major financial institutions has been criticised by some commentators.
No Coinbase support. In late 2017, online forums were rife with rumours that XRP would soon be added to popular cryptocurrency exchange Coinbase. However, Coinbase has since quashed those rumours, which has played a part in XRP price falls in 2018. It's also been speculated that Coinbase may soon be in direct competition with Ripple, due to the fact that it has a range of strategic acquisitions planned in coming times.
Total supply. With the total supply of XRP set at 100 billion, it's worth considering the effect this will have on the supply/demand equation and how it influences price.
Where to buy Ripple
Ripple's competition
The actions of Ripple's competitors could also lead to rises or falls in the price of XRP, so you'll need to monitor news and developments from other similar projects. Some of the platforms to keep an eye on include:
Stellar (XLM). Regularly listed as Ripple's main competitor, Stellar aims to offer fast, affordable and reliable cross-border payments. Developed by one of Ripple's co-founders, Jed McCaleb, Stellar has so far focused on different customers to Ripple, focusing on providing an inclusive global payments system rather than targeting major financial institutions. Find out more about how the two projects compare in our comprehensive guide.
SWIFT. Long seen as a reliable and secure way to send cross-border payments, SWIFT has been serving banks since 1973. It's come in for some heavy criticism from blockchain advocates, but SWIFT has recently been exploring ways to speed up cross-border payments, including the use of blockchain technology.
Visa. In November 2017, Visa introduced the pilot phase of its blockchain-based business-to-business payments service, B2B Connect. Developed with blockchain startup Chain, the service is designed to allow direct cross-border payments between institutions.
Beyond 2020: What does the future hold for Ripple?
There are interesting times ahead for this cryptocurrency project. From unconfirmed leaks questioning the functionality of Ripple technology to the Coinbase listing rumours being busted, Ripple has taken a few hits in recent times.
With this in mind, we can expect a focus on rebuilding confidence in its brand and forming partnerships with an increased number of big-name corporates. So far in the history of Ripple, we've seen many impressive announcements of the platform partnering with financial institutions that are testing its technology, including Western Union, Saudi Arabia's central bank, Santander, UniCredit, UBS and a host of others.
What many will be watching with interest throughout 2018 and the years ahead is whether or not those banks will actually adopt Ripple's technology for public use. If it can deliver speed, low transaction costs and scalability as promised, and beat out the competition to become the payment processor of choice for banks, there's plenty of potential for growth.
Some announcements of official partnerships have already occurred. Mexican financial services firm Cuallix will use XRP for cross-border payments, while in January 2018 it was announced that MoneyGram would pilot the use of XRP using Ripple's xRapid service.
On Twitter, Ripple CEO Brad Garlinghouse posted: "…three of the top five money transfer companies worldwide will be implementing Ripple's XRP token in their payment flow systems in 2018."
Stay up to date with the latest crypto news, announcements and Ripple developments
Bottom line
Ripple is an exciting project that certainly has the potential to become a major player in the world of payment processing. It boasts impressive financial backing and a long list of big-name corporate partners, as well as what its CEO has called a US$15 billion war chest to fund future acquisitions and development.
However, whether or not it can achieve widespread adoption by, and work successfully with, the existing banking world remains to be seen. Banks are notoriously conservative and hesitant to adopt new technology, and this could be a significant barrier the project will need to overcome.
The bottom line is that you should always do your own research. Make sure you carefully consider all the factors that affect the price of Ripple before deciding whether or not to buy any XRP.
---
Image source: Shutterstock
At the time of writing, the author holds IOTA and XLM.
Disclaimer: Cryptocurrencies are speculative, complex and involve significant risks – they are highly volatile and sensitive to secondary activity. Performance is unpredictable and past performance is no guarantee of future performance. Consider your own circumstances, and obtain your own advice, before relying on this information. You should also verify the nature of any product or service (including its legal status and relevant regulatory requirements) and consult the relevant Regulators' websites before making any decision. Finder, or the author, may have holdings in the cryptocurrencies discussed.