Fee

$5 per month

APY

Up to 4.50%

Minimum deposit to open

$20
Our verdict
A mobile-first account by Green Dot — but you'll need a direct deposit to earn the best perks.
GO2bank by Green Dot is best for those who prefer managing finances online and want a savings and checking account in one. You can earn up to 7% in cash back for buying eGift cards in the app for select merchants, enjoy up to 4.5% APY on savings up to $5,000 and use mobile check deposit and Green Dot's large retail and ATM network. You need at least $20 to open the account, and to access the best features, you'll need to set up direct deposits totaling at least $100 a month. Setting up direct deposits gives you no monthly fees, early paycheck arrival, up to $200 in overdraft protection and its credit-building secured credit card. But without direct deposits, you'll pay $5 a month. And if you want a debit card, you'll need to buy it for $2.95 at a Green Dot location.
Best for: Those who need an all-in-one, everyday digital account.
Pros
Up to 4.5% APY on up to $5,000 in savings

Strong network of 90,000+ ATMs

Unlock secured credit card with direct deposit
Cons
$5 monthly fee unless you set up direct deposits

Cash back only for eGift card purchases

$2.95 debit card purchase fee
Who is GO2bank checking best for?
This account is best for someone who likes online banking and needs an everyday checking account with savings features. With qualifying direct deposits of at least $100 per month, you'll waive the $5 monthly fee, unlock the ability to open a secured card with no annual fee, get overdraft protection of up to $200 and much more.
But you'll need to pay $2.95 to get a GO2Bank debit card, which is something included for free for most checking accounts. If you don't need a debit card and aren't planning to make this your everyday checking, you likely won't have much use for this GO2bank and may want to compare other top checking accounts.
What we like about the GO2bank account
GO2bank is a mobile account under Green Dot Bank, which is a member of the FDIC. Green Dot is insured and a fully-fledged online bank, so your funds are federally insured up to $250,000. Green Dot has a very large network of over 90,000 ATMs and many retail locations to cash checks, purchase cards and send funds — a network so large that many other digital accounts use it for their accounts.
Overdraft protection from $10 to $200
All users automatically have overdraft protection up to $10 with no fees. Additional protection is available for up to $200 for users who meet certain requirements. But you'll need to opt in to the service, and with additional protection, you may face a $15 fee if you don't resolve the charge within 24 hours.
Eligibility requirements include frequency of deposits, account status and transaction history. There aren't many details on the site, but this all points to GO2bank requiring users to have a positive account status and frequent direct deposits to qualify.
Up to 4.5% APY on savings vaults
The GO2bank account is a two-in-one account offering checking and savings features. With the account, you can open "vaults," the account's savings feature. You can create up to five vaults, and each one can earn up to 4.5% APY on up to $5,000.
Cashback rewards
The cashback rewards are a little offbeat, offering up to 7% cash back if you purchase an eGift card within the app. The exact percentage you earn depends on the merchant, and if you want to send the card to someone else, they must have an active GO2bank account.
Secured credit card for credit building
With eligible direct deposits, you can apply for the GO2bank Secured Credit Card in the app or on GO2bank's site. To apply, you must enter your monthly income and expenses, and there's no credit check. To qualify, you'll need to set up direct deposits of at least $100 per month.
This secured card has no annual fee, offers a credit limit starting at $100, and GO2bank reports to all three credit bureaus to help you build and improve your credit history.
Where it falls short
Not an unusual downside with online banks, but GO2bank doesn't have any physical branches, which can make customer service a little tricky. That's not a con for everyone, as online banking has greatly diminished the need to visit brick-and-mortar locations.
And while the account offers cashback rewards, you won't earn those rewards on everyday purchases. You can only earn cash back when you buy eGift cards in the app, and you can't send them to anyone else unless they have an active GO2bank account, which is a bit of a disappointment.
You have to buy your debit card
You'll need to visit a Green Dot location to purchase your GO2bank debit card for $2.95. This isn't the norm, as most banks and credit unions give you the first card for free and mail it to you after signing up. But GO2bank doesn't charge for replacement cards, so at least there's that.
GO2bank's fees and access
Type of fee
Fee details
Monthly service
$5, waived with direct deposit
Opening deposit
$20 to $500
ATMs

Domestic: $0 within network / $3 out-of-network withdrawal, $0.50 out-of-network balance inquiry
International: $3 out-of-network withdrawal, $0.50 out-of-network balance inquiry

Debit card fees

Cash withdrawals:$2.95
Foreign transactions: 3%
Card replacement: $0
Cash deposit at Green Dot: $4.95

Overdraft or nonsufficient funds
$0 or $15 with additional overdraft coverage if not resolved within 24 hours
Wire transfers
N/A
Other fees

Expedited delivery of replacement debit or secured credit card: $24.95
Funding transaction fee: 1.5% of the amount transferred, up to $10
Mobile check deposit: 1% or 5% of check amount for money in minutes, depending on check type, or $0 for 10-day deposit
Transfer from linked debit card: 3%, minimum of $2
Compare GO2bank to other checking accounts
Narrow down top checking accounts by monthly fees, opening deposits and other features. To see options side by side, tick the Compare box on up to four options for a closer comparison.
Customer experience
GO2bank is part of the Green Dot brand, and to be frank, it has horrible customer reviews and a poor reputation online. Green Dot has a Pattern of Complaint alert on its Better Business Bureau (BBB) profile due to the numerous complaints around customer service issues.
There are over 7,000 complaints against Green Dot in the last three years alone, and most of them reference the GO2bank account. Many customers cite they were put on hold for hours trying to resolve issues, others state funds are held for days or weeks, and many claim their accounts are being incorrectly flagged for fraud. There were also quite a few complaints specifically mentioning TurboTax, with customers stating they filed their tax return with TurboTax and never received their refund in their GO2bank account.
On Reddit, multiple threads discuss GO2bank, and many carry the same complaints as its BBB profile. Users cite their direct deposits are often flagged as fraud, and they get locked out of their accounts, claim there are 45- to 90-day hold times for fund transfers, share poor customer service stories and cite month-long delivery times for cards.
The general consensus across review platforms and Reddit is that GO2bank's main flaw is its customer service. GO2bank is a mobile account, so the lack of branches for in-person customer support is likely magnifying the customer service issues.
Checking account ratings
★★★★★ — Excellent
★★★★★ — Good
★★★★★ — Average
★★★★★ — Subpar
★★★★★ — Poor
We analyze top checking accounts and rate them one to five stars based on factors that are most important to you. These factors include: monthly fees, the ease at which monthly fees can be waived, the breadth of ATM access, ATM and overdraft fees, and customer service.
Terms and conditions apply. Cards issued by GO2bank, Member FDIC, pursuant to a license from Visa U.S.A., Inc. Overdraft fees may apply. Click Go to Site to learn more.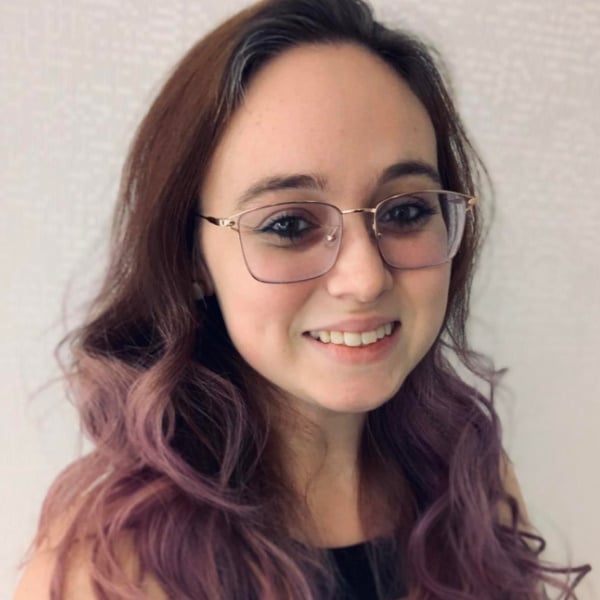 Bethany Finder
Writer, Banking and Loans
You are about to post a question on finder.com:
Do not enter personal information (eg. surname, phone number, bank details) as your question will be made public

finder.com

is a financial comparison and information service, not a bank or product provider
We cannot provide you with personal advice or recommendations
Your answer might already be waiting – check previous questions below to see if yours has already been asked
Accept and continue