Dave Banking account review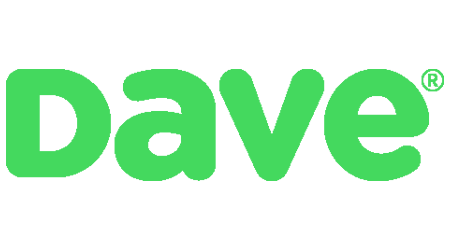 Fee

$1 per month

APY

N/A
Summary
Offers cash advances, no overdraft fees and automatic budgeting — but right now there's a waitlist.
finder.com's rating: 4.2 / 5.0
★★★★★
Dave Banking is a mobile-only deposit account aimed at helping young savers build their credit, prevent overdrafts and learn to budget. But prospective new account holders are waitlisted.
Pros
No fees

No overdrafts

Interest-free cash advance
Cons
Membership fee

No joint accounts

Limited product offerings
How do I open a Dave Banking account?
Waitlist for a Dave Banking account using the following four steps:
Go to the provider's site and follow the steps to apply.
From the Dave banking website, download the official Dave app from the Apple Store or Google Play.
Click Sign up for Dave.
Follow the prompts to go through Dave's tutorial and set up notifications.
Connect an existing bank account.
Click the Banking tab at the bottom of the screen and click Join Waitlist.
Eligibility
At least 18 years old
Government-issued ID
US resident
Social Security number
Required information
Legal name
US address
Social Security or Tax Identification number
Date of birth
Government-issued ID number
What are the benefits of a checking account with Dave?
In addition to FDIC-insured deposits through Evolve Bank & Trust and its thousands of positive reviews in the Apple Store and Google Play, Dave has the following perks:
Interest-free cash advance. In a pinch for cash? Get an advance from your next paycheck up to $200.
No overdrafts. Dave uses AI technology to predict how much money you have left once bills are paid. If you're going to overspend, Dave notifies you and offers an interest-free cash advance if needed.
No fees. No minimum balance requirements, overdraft fees or ATM fees — even at non-network ATMs.
Digital features. Freeze your debit card and send a paper check straight from your mobile app.
Credit-building features. Boost your credit with CreditPop, a Dave partner that helps you report rent payments to major credit bureaus.
Automatic budgeting. Dave creates an automatic budget based on past expenses.
Side-hustle helper. Dave helps you earn extra cash through its partnerships with SurveyJunkie, Doordash, Lyft, Rover, Airbnb and other companies.
Dave's ATM network and fees
Dave is part of the MoneyPass ATM network, which gives account holders access to over 32,000 ATMs nationwide. You can use non-network ATMs for free, but you may be subject to service-provider charges.
What should I look out for?
In addition to its waitlist, before you open an account with Dave, watch out for the following drawbacks:
New. Dave rolled out its checking account in June 2019, so the product is relatively young.
No joint accounts. Only one person can manage the checking account.
Membership fee. You'll pay $1 a month for Dave, but you can earn a free monthly membership if you shop at qualifying merchants based on your location.
Limited product offerings. Not ideal for those who want a savings account or other services.
Compare to other checking accounts
How do I deposit or withdraw my money?
Deposits
Direct deposit
Mobile check deposit through the mobile app
Direct transfer from another bank
Withdrawals
ATM using your debit card
Cash back at a merchant
Transfer to another bank
What other checking options does Dave offer?
Dave only offers the Dave Banking account.
Bottom line
If you're brand new to banking and looking for a no-fee challenger bank that helps you budget and manage funds, Dave is a solid option. But if you need a checking account now or are looking for one that offers more banking products, shop around for other accounts before you decide.
Frequently asked questions
Checking account ratings
★★★★★ — Excellent
★★★★★ — Good
★★★★★ — Average
★★★★★ — Subpar
★★★★★ — Poor
We analyze top checking accounts and rate them one to five stars based on factors that are most important to you. These factors include: monthly fees, the ease at which monthly fees can be waived, the breadth of ATM access, ATM and overdraft fees, and customer service.
Dave is not currently available on Finder
Have you considered BMO Smart Advantage Checking?
Earn a $400 cash bonus after $4,000 deposits in the first 120 days. Pay $0 monthly fees and no minimum balance. Access a large nationwide network of free ATMs. Member FDIC.
$400 bonus after qualifying deposits
$0 monthly fee
Large $0 fee ATM network
No minimum balance
You are about to post a question on finder.com:
Do not enter personal information (eg. surname, phone number, bank details) as your question will be made public

finder.com

is a financial comparison and information service, not a bank or product provider
We cannot provide you with personal advice or recommendations
Your answer might already be waiting – check previous questions below to see if yours has already been asked
Accept and continue