Finder is committed to editorial independence. While we receive compensation when you click links to partners, they do not influence our content.
Compare American Express savings accounts
Go beyond credit cards with Amex CDs and high-yield savings accounts that earn up to 0.50% APY.
Best for no minimum balance: American Express® High Yield Savings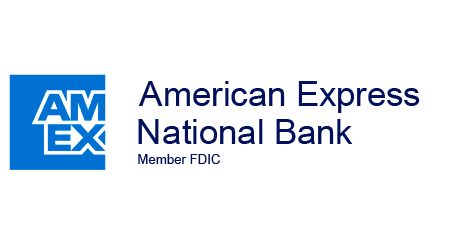 No monthly fee
Competitive APY
No minimum balance
Go to site
You likely associate American Express with its credit cards, but it also offers several high-yield savings products. While American Express savings accounts don't come with personal checks or debit cards, no monthly fees and competitive interest rates may outweigh the limited access to funds.
What savings products does American Express offer?
American Express offers two savings options:
Personal banking
Compare American Express savings accounts
Use this interactive table to compare American Express savings accounts.
What other products does American Express offer?
American Express has a full suite of financial products, including:
American Express savings account pros and cons
Amex savings accounts have these benefits and drawbacks:
Savings accounts
Pros
High APY. Amex's savings account has a 0.5% APY, which is much higher than the current national average.
No monthly fee. There are no monthly service fees associated with the American Express® High Yield Savings account.
No minimum deposit requirements. You can open an Amex savings account with as little or as much money as you'd like.
Cons
No ATM access. The American Express savings account doesn't come with personal checks or an ATM card.
Few ways to access your money. American Express doesn't have any retail locations, so the only way to access your money is by transferring it to an external account first.
Only one savings account. American Express doesn't offer any other savings accounts besides its High Yield Savings account.
CDs
Pros
Accessible interest. You can have your interest transferred to your savings account, a different linked account or sent to you via US mail before your CD reaches maturity.
Low opening deposits. While some banks require opening CDs as high as $10,000, Amex lets you get started with as little as $1.
Many terms. American Express has CD terms that range from six months to six years.
Cons
Low APYs on short-term CDs. Six-month CDs earn a low 0.1% APY and one-year CDs earn 0.2%.
No partial withdrawals. If you need to tap into your CD before it matures, you'll have to withdraw your full account balance.
High withdrawal fees. Amex charges higher early withdrawal fees than other banks, so be prepared to pay a hefty fee if you need to withdraw funds early.
Are there any Amex savings account bonuses?
No. American Express was offering 25,000 membership rewards points to eligible Amex credit cardholders who opened a savings account, but this bonus expired in July 2020.
Is there an American Express savings account app?
No. American Express is in the process of connecting all its systems, but at this time you can't access your savings account in the Amex mobile app. Instead, you'll need to go to the webpage and log in using your credentials.
What do regulators and customers say?
American Express is an accredited business with the Better Business Bureau, from which it receives an A+ rating. It's also insured by the FDIC, from which it receives an Outstanding rating from the CRA.
Unfortunately, American Express doesn't receive a review from Trustpilot. It has a TrustScore of 3.1 out of 10, based on 225 customer reviews. Customers said that charge disputes were handled professionally but complained of long wait times to speak with customer service.
At the Consumer Financial Protection Bureau, a whopping 6,845 complaints were targeted at American Express' credit cards. Only 60 complaints came in about Amex's savings account and CDs, most of which came from customers saying their accounts had been closed without requesting it.
How does American Express compare to other banks?
American Express ranks 29th on the list of the top 50 bank holding companies by deposits in the US. With over $67 million in customer deposits, it's flanked by BBVA with $70 million and Discover Financial with $63 million.
While Amex certainly holds its own on the list, it doesn't quite compare to the nation's leading financial provider, Bank of America, with over $1 billion in customer deposits and more than 4,000 branches nationwide.
This table shows how Amex's banking experience compares to other institutions:
Overall banking
Pros
Competitive APY. With a 0.50% APY on its savings account and even better APYs on its long-term CDs, American Express offers competitive rates on its savings products.
Online banking. Monitor your funds and make transfers from your computer or mobile device using the American Express online banking platform.
24/7 customer service. Amex customer support can be reached 24 hours a day, seven days a week by phone and email.
Cons
No checking accounts. Amex's personal banking products are limited to a high-yield savings account and CDs.
No in-person support. American Express is headquartered in New York City and has no other bank branches, so customer service is limited to phone and email support.
Compare American Express savings to the competition
If you're looking for a bank that offers checking and savings accounts, use the table to compare your options.
Bottom line
Opening a personal savings account with American Express comes with several perks, including no monthly fees, high interest rates and online banking. But be prepared for no ATM access, limited transactions and no in-person customer support. Before you make a decision about your next savings account, compare your online options.
Common questions about American Express
More guides on Finder