American Debt Relief review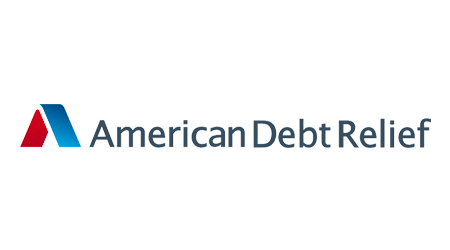 Minimum debt

$7,500 on four accounts or fewer; $10,000 on five accounts or more

Typical turnaround

24 to 48 months
Our verdict
This debt settlement company claims to save around 30% of enrolled debt — if you finish the program.
American Debt Relief is a no-frills debt settlement service that claims it can cut the cost of your enrolled debt by around 30% — after fees. It also gets relatively positive reviews from customers and and is upfront about the drawbacks of the program on its website.
But when I called customer service, the salesperson I spoke with was pushy and not fully honest about the risks of debt settlement compared to other options. And its 25% fee is on the high end compared to other debt relief companies.
Best for relatively high savings.
Pick something else for low fees.
Free quote or consultation
Yes
Services
Debt settlement, debt negotiation
Minimum debt
$7,500 on four accounts or fewer; $10,000 on five accounts or more
Typical turnaround
24 to 48 months
Direct or third-party negotiations
Direct
Types of debt
Unsecured debt, excluding tax debt and student loans
Accreditations
Trade organizations: AFCC, IAPDA
Ratings
BBB: Not accredited, A+ rating, no customer reviews
Trustpilot: 4.9 out of 5 stars based on 951 customer reviews on 10/7/2020
Free resources or tools
None
Customer service
Phone: 800-752-3612
Mail: 6860 North Dallas Parkway, Suite 200, Office 262, Plano TX 75024
How does American Debt relief work?
American Debt Relief works by negotiating with your creditors to lower your balance in exchange for paying it off all at once. It works with most unsecured debt — with the exceptions of tax debt and student loans. Like most debt relief providers, you must prove that you're facing financial hardship to enroll in the program.
If you want to settle between one and four credit accounts, you must have at least $7,500 in eligible debt to get started. If you want to settle five or more accounts, your debt balance must be at least $10,000.
How much does it cost?
American Debt Relief charges a fee of around 25% of the debt you enroll, according to the fine print on its website. It deducts the fee from your savings account, as it settles debt.
Keep in mind that your debt will continue to accrue interest and late fees while you're enrolled in the program — especially if you stop making repayments. The cost of your debt could be higher than expected.
How much could I save with American Debt Relief?
Typically people who complete the program within 24 to 48 months usually save about 30% of the enrolled debt after fees. But it depends on factors like the type of debt you have, how much you owe, interest rates and fees and American Debt Relief's relationship with your lender.
Is American Debt Relief legit?
On paper, American Debt Relief is generally a legitimate debt relief company. It's a member of both the two main trade organizations that regulate the debt relief industry: The American Fair Credit Council (AFCC) or International Association of Professional Debt Arbitrators (IAPDA). It also includes an AFCC disclosure on debt relief on its website, which breaks down the risks of debt relief clearly to potential customers.
But my phone call with American Debt Relief raised some red flags. The representative I spoke with gave me misleading information about how debt relief would affect my credit. They were also more aggressive compared to representatives at most other debt relief services I've contacted.
What are the pros and cons of American Debt Relief?
American Debt Relief has relatively high savings. But weigh the benefits and drawbacks before signing up.
Pros
Typically 30% savings after fees
AFCC and IAPDA member
Positive customer reviews
Most information available online
Cons
Relatively high fee of around 25%
Questionable customer service
No additonal services or educational materials
Compare more debt relief options
American Debt Relief reviews and complaints
| | |
| --- | --- |
| BBB accredited | No |
| BBB rating | A+ |
| BBB customer reviews | 1.71 out of 5 stars, based on 7 customer reviews |
| Trustpilot Score | 4.9 out of 5 stars, based on 3,555 customer reviews |
| Customer reviews verified as of | 29 May 2023 |
American Debt Relief gets overwhelmingly positive customer reviews. Reviewers are mostly pleased with the quality of customer service they received, and many even mention the people they worked with by name. A very small minority of reviewers state they were unhappy with how long it took to get a response. And a few claimed the phone number didn't work — though I can verify that it does.
What is American Debt Relief?
American Debt Relief is a debt settlement company, though there's not much information. It was founded in 2012 and has headquarters in Plano, Texas, according to the Better Business Bureau (BBB). Its CEO Randy Whaley doesn't have a background in debt relief before working at this company.
But that can be a good sign. In some cases, past experience at debt relief companies can be an indication that it's run into trouble with regulators. Neither Whaley nor American Debt Relief show up on the Federal Trade Commission's list of companies and people banned from debt relief.
How do I get started?
You can get started by calling customer service or filling out a form on its website. To register for a free consultation online:
Go to the American Debt Relief website
Click Free debt assessment
Fill out the form with your name, contact information and the amount of unsecured debt you would like to settle
Hit Get my assessment
A representative should reach out to go over your options and guide you through the enrollment process.
I've signed up. What happens next?
After signing up for a free consultation, American Debt Relief sets up a savings account where you deposit a monthly payment toward the debt settlement fund. American Debt Relief withdraws from that account to pay off your creditors as it settles your debt.
This program typically takes 24 to 48 months to complete. Since American Debt Relief doesn't include your monthly repayments, those are your responsibility. If you choose to skip your repayments, your debts will go into collections and you could face a lawsuit from your lender.
Before you sign up with American Debt Relief, compare other providers and learn about the risks of debt settlement.
American Debt Relief is not currently available on Finder
Have you considered Best Egg personal loans?
Fast and easy personal loan application process. See options first without affecting your credit score.
Fast turnaround
Transparent website
Stellar customer reviews
Available to residents of 47 states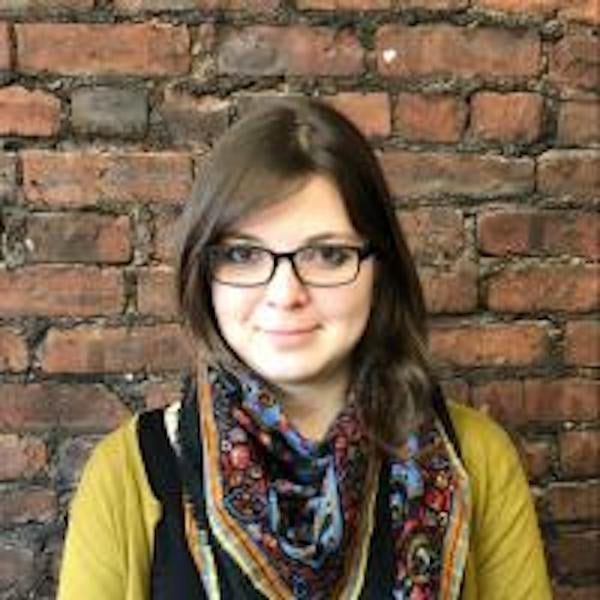 You are about to post a question on finder.com:
Do not enter personal information (eg. surname, phone number, bank details) as your question will be made public

finder.com

is a financial comparison and information service, not a bank or product provider
We cannot provide you with personal advice or recommendations
Your answer might already be waiting – check previous questions below to see if yours has already been asked
Accept and continue