After crude oil, coffee is the second most traded commodity in the world. It's integrated into our daily routines, is a staple on our high streets and global demand has increased considerably in recent years. Take a coffee break and read about why investors trade on this bitter commodity. Remember that coffee can be complex, nuanced and volatile so it's important to do your research into how and where coffee is made and understand the risks.
How to invest in coffee
There are three main ways to invest in coffee. Each method comes with a different level of risk, so it's important to do your research and choose the method best suited to you before investing in the commodity.
Can you invest in coffee?
It's possible to invest in coffee. There are a couple of different ways to do so, so it's worth looking into the options available to you and choosing one that matches your investment style and expertise.
For example, exchange-traded funds might be a good option for beginners, as they're already diversified to a degree. Shares might be good for confident beginners all the way through to experienced investors, as long as you're confident in creating your portfolio. Meanwhile, options and futures contracts are more suited to experienced investors.
1. Buy shares in coffee companies
An obvious way of investing in coffee is to invest in coffee companies. These companies sell the commodity or are involved in the production process. Industry leaders include Starbucks (SBUX), Dunkin' Brands (DNKN), and J.M. Smucker's (SJM). It can be a good idea to diversify your portfolio by investing in a range of different companies.
A way to reduce your risk even further would be to purchase stock in a company that sells coffee in addition to other products, such as Nestle, Kraft or Procter and Gamble.
Starbucks
Whether you're a fan of an oat milk flat white or prefer a Cookies & Cream Frappuccino with extra whipped cream, Starbucks has something for everyone. Starbucks has more than 32,000 stores worldwide and uses approximately 40 million kilos of coffee each year (that's about 4 times the weight of The Eiffel Tower).
Compare brokers to buy Starbucks shares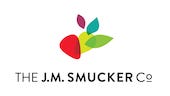 J.M. Smucker's
J. M. Smucker, or Smucker, is a food manufacturer based in North America. It has 3 business units: coffee, pet food and consumer foods. It makes at-home coffee with the Dunkin', 1850, Café Bustelo, Café Pilon, Folgers and Medaglia D'Oro.
Compare brokers to buy J.M. Smucker's shares
Pros and cons of investing in coffee companies
Pros
You can build and tailor your own portfolio.
Investing is simple and accessible.
Cons
Stocks are volatile and factors out of our control can impact prices, making them unpredictable.
The risk of losing your investment is higher.
2. Buy coffee ETFs
Exchange-traded funds (ETFs) are a type of investment made up of a collection of commodities, equities, bonds, or currencies, allowing for diversification across an entire industry by tracking its overall success.
Commodity-based coffee ETFs operate with an arbitrage mechanism designed to allow investors to directly track the performance of the coffee market as a whole.
Currently, there are two ETFs available that are exclusively invested in coffee: iPath Dow Jones-UBS Coffee Subindex Total Return ETN (JO) and the iPath Pure Beta Coffee ETN (CAFE).
Pros and cons of coffee ETFs
Pros
ETFs provide instant diversification across the coffee industry as a whole.
Investments come at a low price, with lower risk than stocks in a single company.
A single transaction adds an entire market to a portfolio.
A simple, low maintenance, way to invest.
Cons
The collection is decided for you, meaning you relinquish some of your control.
Though diverse, ETFs are not immune to volatility.
Compare brokers to buy coffee ETFs
3. Purchase coffee contracts
Futures and options contracts are one of the most direct ways to trade a commodity. When you purchase an option or a future, you are buying a contract to purchase a commodity, in this case coffee, at a future date at a specified price, or the option to buy a commodity at a future date at a specified price.
Investing in coffee futures essentially means betting on what the coffee will sell for at a specific date and place. The Coffee C contract offers trades five times a year and covers coffee bean deliveries from 19 countries. Each contract is for 37,000 pounds of coffee, so not a small investment.
Futures and options can be extremely volatile and are far riskier than the other investment options. They also offer the greatest potential return, however, you have to get the timing and price movement right to see a profit on your investment.
Pros and cons of coffee contracts
Pros
Because of the lot size, small moves in the script, such as 1% can mean good gains.
Investing is simple and accessible.
Cons
Contracts can be volatile investments. No one can predict with any degree of certainty how the price of coffee will fluctuate.
The risk of losing your investment is high, small moves against you can mean big losses.
Contracts can expire. Failure to exercise them prior to expiry makes them worthless.
Compare brokers to buy coffee contracts
Is coffee a good investment?
Most of us start our mornings with a cup of coffee – some even swear they couldn't live without it. More than 1 billion people drink coffee every day. Coffee is fairly cheap for businesses to buy, but has a high markup in coffee shops and restaurants. It's thought that the cost to make a coffee could be as low as 8p, with an additional 6p for those that want milk. A latte at Starbucks costs £3.00, giving a markup of £2.86 per cup on the price of ingredients.
What are the risks of investing in coffee?
The price of coffee can fluctuate depending on a range of factors, many of which are out of our control, making the commodity volatile and unpredictable. These factors include:
Weather conditions in the countries producing the coffee.
Economic and political factors impacting coffee-producing countries.
Fluctuations in foreign currency exchange rates.
Changing trade regulations and restrictions.
Changes in the supply and demand of coffee.
Compare these providers for access to coffee ETFs and more
Frequently asked questions