Find better at finder.com
Compare and save money on your credit card and online shopping purchases
Finder.com is made by the founders of successful Australian comparison website finder.com.au. We are busy behind the scenes building finder.com to expand our comparison and help more people across the world find better deals. We are preparing to launch globally very soon so stay tuned!
---
Go to our Australian site finder.com.au
---
At finder.com you will be able to research and compare credit card offers and online shopping coupon codes to help you save money in just a few minutes. The first comparison we have launched on finder.com is our New Zealand credit card comparison service helping New Zealanders compare and save money on their credit cards. We also have information on mortgages, travel insurance, personal loans, money transfers and more.
Stay tuned as we plan to launch many more comparisons to assist you in finding the best deals out there!
---
Check out our new tv commercial
Articles and Guides
February 17th, 2022
You can buy cryptocurrency in New Jersey with little to no regulation. You're required to use an exchange or platform that's licensed to operate in the US, which leaves you plenty of options to choose from.New Jersey appears to be setting up the framework to incentivize crypto-based entities to settle in the state.How to buy […]
Read More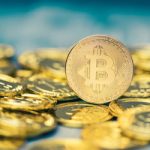 June 12th, 2018
Want to buy a large amount of bitcoin? This guide takes a look at the easiest and cheapest ways to spend big on cryptocurrency.
Read More