Finder Newsletters
Sign up to our email newsletters
Here at Finder, we provide tons of informational content on a range of financial topics. We're set to answer as many questions as possible that people are asking about making important decisions with their money. But we also understand that not everyone's interested in the same things.
That's why we tailor all of our newsletters to apply to the specific needs of our readership. Check out some of our newsletter content here, or see some examples of past newsletters we've sent and pick which ones you'd like to recieve.
What are you most interested in?
Money: Tips, guides and news that'll help you save on your finances
We want to keep you current with reforms, new providers, product updates and rate changes. Plus, we take the data and break it all down for you to understand and use to improve your finances, save and increase your wealth.
That's where our newsletter comes in. We'll send you an email packed with articles, guides and a selection of hand-picked products we think will benefit you — so you can make the best financial decision.
Cryptocurrency: Get breaking news, price alerts, the latest reviews and product announcements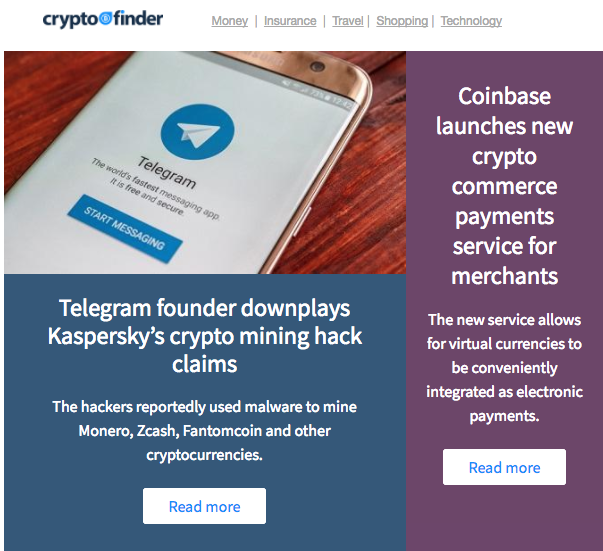 What else is new? Check out our latest articles: