Ripple (XRP) price prediction 2022
What's in store for the price of XRP this year and beyond?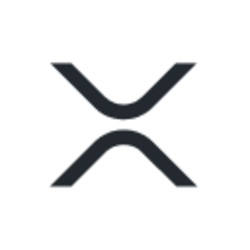 $0.64
Every week we ask a rotating panel of five fintech specialists whether or not they are bullish, bearish or neutral on XRP for the 2 weeks ahead. In a separate July 2021 survey, we also asked a 42-expert panel for their long term price forecasts for the end of the year, as well as over the next decade. You can find the results for both of these surveys on this page.
Disclaimer: This information is not financial advice or an endorsement of cryptocurrency or any specific provider, service or offering. Cryptocurrencies are highly volatile and high risk. Do your own research and seek financial advice before buying. And make sure the provider you're interested in is available in your state.
Ripple price prediction for two weeks' time
Each week we ask our expert panel's verdict on the Ripple price in a fortnight's time. When asked this week, 1 was bullish (up 1 from last week), 1 was neutral (same as last week) and 3 were bearish (down 1 from last week) about the price of XRP for the week of 31 January 2022.
Methodology
There are 15+ people on our weekly panel, made up of Finder and external crypto experts. Five are asked on rotation if they are bullish, neutral or bearish about XRP's price in two weeks' time. The dates on the chart show the start of the week about which they are asked their opinion. The graph shows the latest sentiment and previous forecasts so you can see how opinion has changed.
Ripple (XRP) price prediction 2021
Ripple (XRP) has faced a number of challenges in recent memory, from the trouble with the U.S. Securities and Exchange Commission (SEC) to people questioning the use case for the coin. Since peaking with an all-time high (ATH) value of $3.40, XRP is now worth around $0.70. But what does the future hold?
In our survey in June 2021, the 42-person panel expected that the value of XRP should rise by the end of 2021, giving an average prediction of $1.23. And the value of XRP is expected to continue growing into the future with the panel giving an average prediction of $3.54 for the coin's value come December 2025, and $8.34 by December 2030.
BitBull Capital COO Sarah Bergstrand is the most bullish in the short term, predicting XRP to be worth $3 by the end of 2021. James Harris, director of CryptoCompare, is the highest long-term, saying Ripple will hit $30 come December 2030.
Senior lecturer in FinTech Regulation at the University of East London Dr. Iwa Salami is also high on SRP, seeing its value rising slightly this year to $0.80 before increasing to $5 by December 2025 and $15 by December 2030. To what does Salami attribute the coin's future success? Its infrastructure:
"Although it has very little or no role to play in the decentralized finance space, as it was not designed to facilitate peer-to-peer transactions, I think Ripple can still have a significant role to play in centralized finance since it was designed to connect banks, payment providers and cryptocurrency exchanges, enabling real-time settlement mechanisms and lower transaction costs."
However, it's not all roses. CEO of Amber, Aleks Svetski gave the lowest predicted end of year value for the coin ($0.20), labeling it as "useless" and saying it'll be worth nothing by 2025.
Coinmama CEO Sagi Bakshi is also down on Ripple. And while he gave the coin an above-average prediction for its value at the end of 2021 ($1.50) he said that by the end of 2030 it'll be worth $0.10.
"There is no need for this coin, the XRP network can work without it," Bakshi said.
Can Ripple survive?
Ripple has hit a number of regulatory challenges, with the SEC filing charges against two Ripple executives in 2020 and Ripple's CEO more recently raising concerns about a lack of clarity around US regulations.
We asked our panel if they think XRP can survive these regulatory challenges long-term and the responses were mixed. While only 26% of the panel said they don't think Ripple will survive, just 45% think the coin is on track for a comeback — with the remaining 29% unsure of what the future will hold.
Will Ripple return to US-based exchanges in 2021?
Only 21% of the panel think XRP will return to US-based exchanges by the end of this year, with a further 42% believing the coin will find its way back onto US-based exchanges at some point in the future.
Just under a fifth (18%) don't see the coin ever getting back onto US-based exchanges, and 18% are unsure.
Research analyst at Trade The Chain Nicholas Mancini thinks the coin will find its way back onto US-based exchanges this year, adding, "They are playing the only game you can play when the regulators are against you: hire ex-regulators and the friends of regulators. This strategy rarely fails in American business."
Founder and chief adviser for CoinFlip Daniel Polotsky also thinks the coin will be listed on US exchanges again, but believes it won't be happening this year. "I think Ripple will eventually settle with the SEC and other relevant parties, much like Block.One"
International ops lead for Decred Jonathan Zeppettini doesn't think we will see XRP listed on US-based exchanges again as "XRP is a security and it's completely controlled by the parent company."
Cryptocurrency predictions from fintech leaders on the top and trending coins
Meet our panel
Panelist

Panelist

Panelist

Sagi Bakshi, CEO, Coinmama
Kate Baucherel, Digital Strategist, Galia Digital
Sarah Bergstrand, COO, BitBull Capital
Konstantin Boyko-Romanovsky, CEO & Founder, Allnodes
Jeremy Cheah, Associate Professor of Cryptofinance and Digital Investment, Nottingham Trent University
Justin Chuh, Senior Trader, Wave Financial
Paul J. Ennis, Lecturer/Assistant Professor, University College Dublin
Pedro Febrero, Head of Blockchain, RealFevr
Josh Fraser, Founder, Origin Protocol
Martin Fröhler, CEO, Morpher
Martin Gaspar, Research Analyst, CrossTower
Ryan Gorman, Co-founder, Trade The Chain
James Harris, Director, CryptoCompare
Justin Hartzman, CEO, CoinSmart
John Hawkins, Senior lecturer, University of Canberra
Julian Hosp, CEO, Cake DeFi
John Iadeluca, CEO, Banz Capital
Sukhi Jutla, COO, MarketOrders
David Klinger, Founder, Coteries Corporation
Paul Levy, Senior Lecturer, Brighton Business School
Vetle Lunde, Analyst, Arcane Crypto
Nicholas Mancini, Research Analyst, Trade The Chain
Desmond Marshall, MD, Rouge International & Rouge Ventures
Alex Mashinsky, CEO, Celsius Network
Bobby Ong, Co-founder, CoinGecko
Daniel Polotsky, Founder/Chief Advisor, CoinFlip
Forrest Przybysz, Senior Cryptocurrency Investment Analyst, Token Metrics
Joseph Raczynski, Technologist & Futurist, Thomson Reuters
Dr Iwa Salami, Senior Lecturer in FinTech Regulation, University of East London
Fred Schebesta, co-founder, Finder
Xavier Segura, General Partner, Morgan Creek Digital
Avinash Shekhar, Co-CEO, ZebPay
Matthew Shillito, Lecturer in Law, University of Liverpool
Ajay Shrestha, PhD Candidate, University of Saskatchewan
Lee Smales, Associate Professor of Finance, University of Western Australia
Elvira Sojli, Associate Professor, University of New South Wales
Aleks Svetski, CEO, Amber
Simon Trimborn, Assistant Professor, City University of Hong Kong
Jean-Philippe Vergne, Associate Professor, UCL School of Management
Sathvik Vishwanath, CEO, Unocoin Technologies Private Limited
Imran Yusof, FX/Crypto Market Strategist, Quantum Economics
Jonathan Zeppettini, International Operations Lead, Decred
Where to buy XRP
Ripple's competition
The actions of Ripple's competitors could also lead to rises or falls in the price of XRP, so you'll need to monitor news and developments from other similar projects. Some of the platforms to keep an eye on include:
Stellar (XLM). Regularly listed as Ripple's main competitor, Stellar aims to offer fast, affordable and reliable cross-border payments. Developed by one of Ripple's co-founders, Jed McCaleb, Stellar has so far focused on different customers to Ripple, focusing on providing an inclusive global payments system rather than targeting major financial institutions. Find out more about how the two projects compare in our comprehensive guide.
SWIFT. Long seen as a reliable and secure way to send cross-border payments, SWIFT has been serving banks since 1973. It's come in for some heavy criticism from blockchain advocates, but SWIFT has recently been exploring ways to speed up cross-border payments, including the use of blockchain technology.
Visa. In November 2017, Visa introduced the pilot phase of its blockchain-based business-to-business payments service, B2B Connect. Developed with blockchain startup Chain, the service is designed to allow direct cross-border payments between institutions.
Beyond 2022: What does the future hold for Ripple?
There are interesting times ahead for XRP, and by extension, Ripple.
In late 2020 news of the SEC lawsuit crashed XRP prices by over 50%, only to rally by as much as 70% a month later in January 2021 following a pump and dump coordinated on Telegram off the back of the GameStop saga. Events like this demonstrate that XRP continues to be one of the more interesting coins for traders in search of volatility and wild price swings.
Despite a bruised image we can expect Ripple to focus on rebuilding confidence in XRP and forming partnerships with an increased number of big-name corporates. So far in the history of Ripple, we've seen many impressive announcements of the platform partnering with financial institutions that are testing its technology, including Western Union, Saudi Arabia's central bank, Santander, UniCredit, UBS and a host of others.
What many will be watching with interest throughout this year and those ahead is whether or not those banks will actually adopt Ripple's technology beyond pilot programs. If it can deliver speed, low transaction costs and scalability as promized, and beat out the competition to become the payment processor of choice for banks, there's plenty of potential for growth.
Stay up to date with the latest crypto news, announcements and Ripple developments
Bottom line
Ripple is an exciting project that certainly has the potential to become a major player in the world of payment processing. It boasts impressive financial backing and a long list of big-name corporate partners, as well as what its CEO has called a $15 billion war chest to fund future acquisitions and development.
However, whether or not it can achieve widespread adoption by, and work successfully with, the existing banking world remains to be seen. Banks are notoriously conservative and hesitant to adopt new technology, and this could be a significant barrier the project will need to overcome.
The bottom line is that you should always do your own research. Make sure you carefully consider all the factors that affect the price of Ripple before deciding whether or not to buy any XRP.
---
Disclaimer: Cryptocurrencies are speculative, complex and involve significant risks – they are highly volatile and sensitive to secondary activity. Performance is unpredictable and past performance is no guarantee of future performance. Consider your own circumstances, and obtain your own advice, before relying on this information. You should also verify the nature of any product or service (including its legal status and relevant regulatory requirements) and consult the relevant Regulators' websites before making any decision. Finder, or the author, may have holdings in the cryptocurrencies discussed.
At the time of writing, the author holds IOTA and XLM.
---