Neobank adoption
An estimated 76.9 million Americans (30.3% of the US population) say they have, or are planning to, open a digital-only — or neobank — account.
"Back in my day" is usually followed by stories of walking four miles to school or trudging through the snow to a job earning pennies on the dollar. There's no doubt we've entered an era in which those tales are about upgrading from a Razr to your first touchscreen, the number of your Instagram followers and transitioning into online banking.
Finder surveyed 2,068 adults ages 18 and older to learn whether they currently use a digital banking account, have an interest in doing so and why. Extrapolating that data to represent the US population, an estimated 76.9 million Americans (30.3% of the US population) say they have, or are planning to, open a digital-only — or neobank — account. In fact, 54.4 million digitally savvy Americans (about 21.4% of the total US population) already bank with digital-only banks like Aspiration or Chime.
Although more than 177.0 million Americans (roughly 69.7% of the total US population) bank with such traditional brick-and-mortar brands as Chase, Bank of America and Wells Fargo, research finds that some 22.5 million Americans (8.8% of total US population) intend to open a digital-only bank account in the coming months.
Banking back in whose day?
Your age tends to determine which "back in my day" story comes to mind. Of the generations, analysis shows Generation X as the most likely to have transitioned to digital-only banking, with approximately 26.3 million Gen Xers (30.0% of Generation X) saying they have a neobank. Compare that to about 20.6 million millennials (27.2% of all millennials) and 7.5 million baby boomers (8.4% of the generation).
Of baby boomers, about 11.4 million (12.8% of the boomer population) surveyed have a neobank account or plan to open one, with more than half, or 64 million, of these digitally savvy baby boomers saying it's more convenient than traditional banks.
About 9.8 million (13.0%) of the millennial population say they're open to the idea of a digital-only bank. Boomers, however, are the least likely of all generations to open a digital-only bank, with some 3.9 million (4.4% of the baby boomer population) planning to. Roughly 78 million (about 87.2% of the baby boomer population) bank with a traditional brick-and-mortar financial institution.
| Generation | Millennials | Generation X | Baby boomers |
| --- | --- | --- | --- |
| Amount in millions rounded | 20.6 million | 26.3 million | 7.5 million |
| Exact amount in millions | 20,624,838 | 26,272,114 | 7,488,780 |
Why Americans are banking digital
As convenience becomes more of a commodity, can brick-and-mortar banks stand the test of time? About 57%, or 43.8 million, Americans believe that banking online offers a level of convenience that brick-and-mortars do not. Around 25.0 million American men (61.8%) and about 18.8 million American women (51.7%) report doing all their banking online for its convenience.
Among all three generational demographics, more than 50% report banking online as more convenient than traditional banking:
Those who use, or plan to use, digital-only banking:
| Generation | Millennials | Generation X | Baby Boomers |
| --- | --- | --- | --- |
| Percentage of Generation | 60% | 54% | 56% |
The second most popular response for people transitioning to digital-only banking is that neobanks typically offer lower fees and more convenient transfers than traditional banks.
Interestingly, baby boomers have more interest in easy transfers than lower fees, with about 4.8 million preferring easy transfers and 3.3 million preferring lower fees.
For both Gen Xers and millennials, a preference for digital-only banking over traditional banks because of its lower fees outweighs an interest in easy transfers. Our survey found that 11.4 million millennials favored neobanking for its lower fees and 10.8 million stuck around for ease of transfers. Gen Xers came in ahead with 15.2 million interested in lower fees and 12.5 million enjoying the easy transfers that come with digital banking.
Why Americans aren't banking digital
Nearly 129.0 million Americans (73% of the US population) who don't use neobanks say they're happy with how they're banking and don't feel they need to make the switch. Of these Americans, nearly 66.2 million (72%) are women and only 63.0 million (74%) are men. Aside from enjoying their brick-and-mortar banking experience, both these men and women are also concerned with the ability to speak to a teller or representative for assistance.
The generation that's happiest with traditional banking is baby boomers, with 61.0 million (78.1% of all boomers) leaning toward a brick-and-mortar lifestyle. That may sound like a large number, but there's general consensus for not transitioning to neobanks among the three age demographics.
Those who don't use digital-only banking and why:
| Generation | Millennials | Generation X | Baby boomers |
| --- | --- | --- | --- |
| Happy with their banking institution | 69.4% | 68.4% | 78.1% |
| Prefer option to speak to someone in person | 23.3% | 23.6% | 35.7% |
| Do not trust digital-only banking | 17.9% | 20.4% | 22.8% |
Methodology
Our data is based on an August 2019 online survey of 2,068 US adults ages 18 to 91 commissioned by Finder and conducted by Pureprofile.
We assume the 2,068 participants in our survey represent the US population of 253.9 million Americans who are at least 18 years old, according to the 2018 US Census Bureau estimate. This assumption is made at the 95% confidence level with a 2% margin of error.
Our survey asked people if they have an account with a digital-only bank and, if not, whether they plan to open an account in the next 12 months or five years. We also asked participants why they opened or planned to open a digital-only bank account or why they don't have a digital-only bank account. Participants could choose multiple answers.
We define generations by the age of participants at the time of the survey:
Millennials — ages 18 to 34
Generation X — ages 35 to 54
Baby boomers — ages 55+
For media inquiries: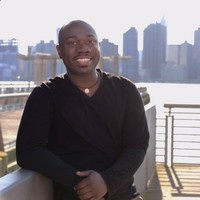 Allan Givens
Public Relations Manager
203-818-2928
allan.givens@finder.com

Nicole Gallina
Communications Coordinator
347-677-4931
nicole.gallina@finder.com