Finder is committed to editorial independence. While we receive compensation when you click links to partners, they do not influence our opinions or reviews. Learn how we make money.
TransferWise money transfers
Save time and money when sending secure international money transfers.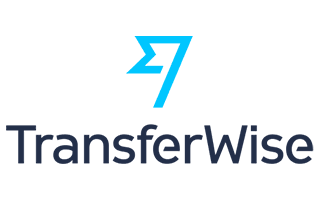 Unlike US banks and many other money transfer services, TransferWise does not skew exchange rates to make a profit. Instead, it offers mid-market rates — or the rate that banks and specialists use when trading among themselves. Transfers from US dollars are typically completed in a day.
And through its new Borderless accounts, your business can establish local bank accounts in up to 15 countries without having to open a satellite office. TransferWise offers the same rates and fees through personal and business transfers, which makes it easy for business travelers to get access to funds from anywhere.
Compare personal vs. business money transfers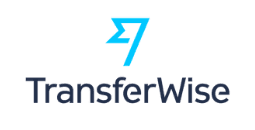 Why we like: TransferWise
When you need to send money, benefit from competitive mid-market exchange rates and straightforward fees with TransferWise.
Transparent fees and very low exchange rates.
Next-day delivery to your loved ones or businesses.
Trusted the world over, with five-star ratings on Trustpilot.
Save money with mid-market rates and rate limits
Exchange rates is where TransferWise shines. When sending money overseas, TransferWise uses mid-market rates — the price at which banks around the world purchase currency from one another. This far more competitive exchange rate makes TransferWise up to eight times cheaper than similar providers.
To further save you money, TransferWise allows for rate limits, which lets you set the lowest possible rate you're willing to convert your money at and delay your transfer until market rates hit your minimum. This doesn't apply to US dollars, in which case your rate is locked in for 24 hours at the mid-market rate.
TransferWise is best for:
Affordable transfers. With TransferWise, you'll typically pay less than using banks, and the mid-market rate is the most competitive rate you can find.
High limits. With no minimum transfers, you can send up to $49,999 a day and $199,999 a year. Businesses can transfer up to $199,999 daily and $1 million a year.
Convenience. It's simple and fast to set up a transaction online.
Bank account transfers. Cash pickup services aren't available.
How much does TransferWise cost?
When sending US dollars overseas, TransferWise's fees fluctuate depending how much you're sending and the destination you're sending it to.
Transfer fees for the major currencies — euros, pounds, francs, yen and others — are the same for personal and business transfers and are made up of:
A percent fee of the transfer amount, plus
A small fixed fee
For example, a $1,000 transfer in United States dollars to Canadian dollars would incur a 0.6% fee plus $1, for a total fee of $6.96.
TransferWise's fees are transparent: You'll see them when you're calculating or making a transfer, so you won't incur hidden or undisclosed charges.
Your bank might also charge you extra fees for SWIFT transfers, typically $15 to $30. Ask your bank about their standard fee for international money transfers.
TransferWise fees and rates
Calculate conversion rates and fees for sending money using TransferWise. Personal and business rates are the same. The main difference is higher maximum amounts for business transfers.
TransferWise fees by currency
| Destination | Percent Fee | Fixed Fee | Fee based on $1,000 transfer |
| --- | --- | --- | --- |
| AED | 0.65% | $3 | $9.44 |
| AUD | 0.6% | $1.25 | $7.21 |
| BDT | 0.95% | $3 | $12.38 |
| BGN | 0.85% | $1.25 | $9.67 |
| BRL | 1.3% | $1.80 | $14.61 |
| CAD | 0.6% | $1 | $6.96 |
| CHF | 0.55% | $2.25 | $7.71 |
| CLP | 1.1% | $4 | $14.84 |
| CNY | 1.1% | $8 | $18.79 |
| CZK | 0.65% | $1.50 | $7.95 |
| DKK | 0.6% | $1.50 | $7.46 |
| EUR | 0.6% | $1 | $6.96 |
| GBP | 0.6% | $1.25 | $7.21 |
| GEL | 1.55% | $1.50 | $16.74 |
| HKD | 0.7% | $2 | $8.94 |
| HRK | 0.65% | $1.50 | $7.95 |
| HUF | 0.65% | $1.50 | $7.95 |
| IDR | 0.7% | $2 | $8.94 |
| ILS | 0.65% | $2 | $8.45 |
| INR | 0.65% | $1 | $7.45 |
| JPY | 0.6% | $1.25 | $12.39 |
| KES | 0.75% | $3 | $10.42 |
| LKR | 0.85% | $2.25 | $10.66 |
| MAD | 1.1% | $3.25 | $14.09 |
| MXN | 0.7% | $1.25 | $8.19 |
| MYR | 0.75% | $3 | $10.42 |
| NGN | 0.75% | $3 | $10.42 |
| NOK | 0.7% | $1 | $7.94 |
| NZD | 0.6% | $1.25 | $7.21 |
| PEN | 1.35% | $4 | $17.27 |
| PHP | 0.75% | $3.50 | $10.92 |
| PKR | 0.85% | $2 | $10.41 |
| PLN | 0.7% | $1 | $7.94 |
| RON | 0.75% | $2 | $9.43 |
| RUB | 1.05% | $3 | $13.36 |
| SEK | 0.6% | $1 | $6.96 |
| SGD | 0.6% | $2 | $7.95 |
| THB | 0.85% | $2 | $10.41 |
| TRY | 0.65% | $3.50 | $9.94 |
| UAH | 2.35% | $1 | $23.94 |
| VND | 1% | $3 | $12.87 |
| ZAR | 0.85% | $12.75 | $21.07 |
Choose from four payment options to fund your transfer
ACH bank debit. This method may take an extra five days for processing, and you're limited to $5,000 daily.
Domestic wire transfer. Send up to $1 million within the United States.
SWIFT. With additional fees, your recipient can receive funds from one to five days.
Facebook Messenger. Send money to Canada, Australia, the UK and Europe using TransferWise's integration with this popular chat service.
TransferWise will notify you once funds are deposited into your recipient's bank account.
Transfer amounts and available countries
With TransferWise, you can send or receive as little as $1 in:
US dollars
Euros
Australian dollars
Pound sterling
Canadian dollars
Polish zloty
Swiss francs
Swedish krona
Brazilian real
Singapore dollars
Japanese yen
Danish krone
Norwegian krone
Hungarian forint
Bulgarian lev
Romanian leu
Czech koruna
You can send out South African rand transfers using SWIFT, but TransferWise cannot receive this currency.
How do I send money with TransferWise?
TransferWise's site includes a range of helpful videos that show users exactly how to accomplish each task.
What is TransferWise?
Founded in 2011, TransferWise is an easy, convenient way to send money around the world. It takes pride in offering a service with no hidden fees and transparent operations, which is reflected in the thousands of five-star reviews you'll find for it on Trustpilot.
TransferWise is a UK-based money transfer company that uses a simple online experience and mid-market rates to save customers time and money. Because TransferWise uses the mid-market rate, the cost of paying invoices from other countries can be many times lower than using banks. The service also allows for detailed reporting and bulk payments and payroll via upload.
As an internationally regulated and recognized service, TransferWise protects your privacy and the integrity of your personal and financial data through solid verification processes. With the need to transfer funds growing globally each year, TransferWise's impressive reputation grows worldwide.
What do customers say about TransferWise?
TransferWise gets high marks for customer service, scoring 5 out of 5 stars with thousands of reviews on Trustpilot, Trustmark and Monito. Customers praise TransferWise for speedy, responsive customer support and the ease of making transfers.
How do I contact TransferWise support?
TransferWise takes pride in offering best-in-class customer support, and its website offers numerous videos to help businesses complete every task. If you ever need help, read TransferWise's comprehensive FAQ. It also offers phone and email customer support from 9 a.m. to 5 p.m. Monday through Friday.
What other services does TransferWise offer?
With a solid reputation for quickly and easily transferring currencies, TransferWise offers better exchange rates and lower fees for businesses sending money overseas.
Businesses can connect with a network of local bank accounts around the world. This way, money never actually crosses any borders, resulting in fast, cheap and reliable transfers to 59 countries.
What is TransferWise Borderless — and how can I use it?
As if TransferWise hasn't already improved the ease with which you can send and receive money across borders, it's introduced a service that allows businesses to establish local bank accounts in up to 15 countries without establishing a physical presence.
Called TransferWise Borderless, these accounts make it easy for your business to pay developers in Poland, designers in Australia and other digital nomads in their own currency without the expensive international transfer fees that typically come with such transactions. Instead, you store up to 15 currencies in your Borderless Account with local account numbers that play nice with "traditional" banks in the countries you do business in.
TransferWise promises no setup fees, monthly charges or costs to receive payments. Transfers between currencies come with TransferWise's reasonable exchange rates and a "small transparent charge" that doesn't appear to stray too far from this provider's usual commission.
Learn more about TransferWise for business
How does TransferWise protect my money?
Safety is a No. 1 concern for TransferWise. It guards your personal information and money by following international regulations and adhering to effective security measures.
HTTPS encryption. TransferWise protects the privacy and integrity of data exchanged between you and its servers.
Solid user verification process. It confirms the ID of each of its users to protect against fraud and money laundering.
Strong accountability. The service has raised over $110 million from such investors as Sir Richard Branson and PayPal cofounder Peter Thiel.
Years of experience. Founded in 2011, it has successfully transferred more than $5 billion.
Regulated and recognized. TransferWise is registered with the Financial Crimes Enforcement Network and only FDIC-insured banks.
How do I report suspicious activity to TransferWise?
TransferWise will never email you to confirm your ID, password or payment details. If you receive an email from someone claiming to be TransferWise, do not reply. Instead, forward the email to support@transferwise.com.
How do I compare money transfer services?
You'll need to take the following features into account when comparing peer-to-peer money transfer services.
Exchange rates.

The exchange rate is a very important factor when determining how much money you can save, so look for the company that offers the best rates. However, keep an eye out for companies that suck you in with great rates but then slug you with high fees.
Fees.

Make sure you're aware of all the fees attached to your transaction. Does the company charge a flat fee or is it a percentage based on the amount you're transferring? Is the fee waived entirely if you transfer more than a certain amount?
Minimum and maximum transfer amounts.

You'll need to check how much a company will allow you to transfer, as minimum limits might be too high for some and maximum limits may be too little for others.
Transfer methods.

Compare whether your transfer can be lodged only online, or whether there are phone and in-person options available as well.
Other extras.

Compare whether providers allow you to lodge forward contracts—where you lock in an exchange rate for a transaction that will occur at a later date— or limit orders, which is where you lock in a minimum exchange rate and the transaction is not completed until the market fluctuates and your chosen rate is available.
Customer service.

Is the company known for providing excellent customer assistance? Is there an online help centre and live chat available? Can you email or phone for support, and during what hours is each provider's support centre open?
What currencies are available?

You'll need to compare which currencies each provider offers and which destinations you can send money to.
Compare TransferWise to other providers
Looking for an alternative to TransferWise? Check out these similar services
Frequently asked questions