Finder is committed to editorial independence. While we receive compensation when you click links to partners, they do not influence our content.
Wise (TransferWise) review
Wise offers a low-cost way to send money overseas with an easy verification process.
Good for transparent fees and no margin on the exchange rate.
Not so great if you need to transfer to less popular currencies.
Why should I consider Wise?
Easy to use. We were able to sign up for an account and initiate a transfer through the website in less than three minutes.
Affordability. When compared to a bank, Wise's fees and exchange rates will almost always be better.
Access to the mid-market rate. Wise offers the mid-market rate on all transfers sent through its network. All you have to think about are fees when comparing transfers.
High daily sending limits. A cap of €1,200,000 per transfer is in place, but some sending methods and locations may lower that limit.
Multiple payment options. Pay with a debit card, credit card or bank account with ACH or wire transfers. When using the Wise mobile app, you can also pay with Google Pay and Apple Pay.
What to be aware of
Bank account transfers only. Funds must be sent to the recipient's bank account; there is no option for cash pickup.
Two-step process. You'll first send the money to Wise, and then Wise will deposit the money into your recipient's bank account. This extra step can sometimes add time to your transfer.
Requires proof of ID. You'll have to provide proof of your ID and address before sending your first transfer through Wise.
Fees. Because Wise offers the mid-market rate, it relies on fees to make a profit.
Wise's fees and exchange rates
As long as you are sending euros, Wise's fees are the same no matter what country you are sending to from Ireland. Fees are determined by the following:
Amount. The more money you send, the higher your fees will be. This is because the fees are based on a preset percentage. Each currency uses its own percentage.
Payment method. You can pay by bank account, bank wire transfer, debit card or credit card.
Location. Transfer fees may change if you are travelling abroad and sending money from other countries.
Wise fees explained
The fee is made up of a percentage of the transfer amount, plus a small fixed fee which varies according to whether you opt for a fast transfer, paying with your debit or credit card, or a low-cost transfer, paying via your bank account.
To give this more context, here is what sending €1,000 to India through Wise looks like (as of 13 April 2021):
| | Fixed fee | Variable fee | Total fees |
| --- | --- | --- | --- |
| Fast transfer | €0.51 | €9.13 (0.92%) | €9.64 |
| Low-cost transfer | €0.51 | €5.07 (0.51%) | €5.58 |
| Easy transfer | €0.51 | €6.27 (0.63%) | €6.78 |
And here's what you'd pay if you wanted to send €1,000 to the US (as of 13 April 2021):
| | Fixed fee | Variable fee | Total fees |
| --- | --- | --- | --- |
| Fast transfer | €1.06 | €8.14 (0.82%) | €9.20 |
| Low-cost transfer | €1.06 | €4.08 (0.41%) | €5.14 |
| Easy transfer | €1.06 | €5.27 (0.53%) | €6.33 |
Wise's fees are transparent and always visible when you're calculating or making a transfer, so you won't be surprised by hidden fees.
Wise exchange rates explained
Wise uses the mid-market rate for transfers. Its rates are updated multiple times a day, but Wise also allows you to lock in a rate for a day or more to complete your transfer.
Sometimes called the interbank rate, the mid-market rate is what your money's actually worth on the global market compared to another currency. It's the midpoint between worldwide supply and demand for that country – and the rate banks and transfer services use when they trade among themselves. When we checked Wise's rates against the mid-market rate on Google and XE, they were similar.
Calculate your transfer with Wise
Exchange rates change frequently, so visit Wise's site to get a final quote.
How long does a Wise money transfer take?
Wise transfer speeds are dependent on how much you are willing to pay in fees and when you send your transfer.
Fastest option — instant
When using a credit or debit card, you'll pay more in fees, but your money can arrive instantly in your recipient's bank account. Your credit card might charge you an additional cash advance fee, further increasing the cost of your total transfer.
Cheapest option — up to four business days
Paying for your transfer through your bank account is typically the cheapest way to send money through Wise, but it's almost always the slowest. It typically takes two days for Wise to receive your money and an additional two days to transfer the funds to your recipient's bank account.
What currencies can I send with Wise?
Wise offers money transfers to over 50 different currencies from Ireland. You can check out the full list of the currencies above, but the following are some of the more popular ones:
GBP British pound
INR Indian rupee
MXN Mexican peso
LKR Sri Lankan rupee
PHP Philippine peso
VND Vietnamese dong
Is Wise safe to use?
Wise was founded in 2010 and serves millions of customers a year. Wise is fully registered and accredited by many global agencies, using the following global standards to protect your money:
Follows strict rules set by regulatory agencies. In every country where Wise operates, it is registered with the appropriate regulatory agencies when necessary.
Bank-level data security. Encryption and data storage at Wise are handled in the same way as your bank.
Two-factor authentication. Protect your account with 2FA, with optional biometric locks on the Wise mobile app.
In-house 24/7 digital security team. A security team works around the clock to monitor transactions for suspicious activity and accounts for fraudulent logins.
What Wise's reviews say
As of 13 April 2021, Wise has 3.7 out of 5 stars on Trustpilot, based on 103,532 reviews.
Wise's reviews are moderately positive overall, with 51% of reviews on Trustpilot ranking it as Excellent, which is better than many competing money transfer companies. Overall, Wise's clear fee structure and transparent rates make it easy to trust, but that doesn't mean it is perfect. Customers often complain about slow customer service and turnaround times as well as the fact that missing a dash in your transfer account number can heavily delay your transfer.
How can I pay for my Wise transfer?
Customers in Ireland can pay using the following methods:
Debit or credit card. These payments are processed immediately.
Bank transfer. You'll need to allow one to four business days for your funds to reach Wise, depending on the currency.
Bank wire transfer. Allow up to one working day for your transfer to reach Wise.
Google Pay and Apple Pay. These services can be used through the Wise mobile app and are processed straightaway. However, these payment methods may be charged as a cash advance.
A connected Wise borderless account. This works like a multicurrency account and is good for business, traders and people living abroad.
The funds are deposited directly into your recipient's bank account once Wise receives your payment. Wise allows you to make secure one-off transfers to a range of destinations around the globe. However, there currently is no option to set up recurring transfers.
How do I send money through Wise?
Follow these six steps to have money sent in as little as a few minutes:
Register. Create your free account online or through the mobile app.
Enter your sending amount. Look at the fees and delivery time.
Add recipient's bank account information. Make sure to include the routing and account number.
Verify your identity. Have your passport or valid driver's licence ready.
Pay. Enter your bank account, debit, credit card or digital wallet details to pay.
Track your transfer. Check the status online or in the mobile app.
How do I reach Wise's customer service?
Wise offers support in two ways:
By email
To contact Wise by email, visit the Contact Us page and enter your email address, select the topic of the question and provide as much detail as possible about your problem.
By phone
Wise provides phone support in 12 regions around the world. Both standard users and Wise Business users can contact support during business hours.
Standard users call 00 44 20 3695 0999
Business users call 00 44 20 3808 7139
Does Wise have a mobile app?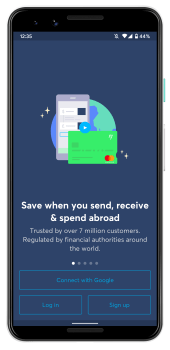 Wise has a mobile app on both the Google Play and Apple App stores. The app makes it possible to do the following:
Quickly repeat a transfer. See a complete list of past money transfers and send to past recipients in a few taps.
Log in with biometrics. On phones that support face scanning and thumbprint reading, use these features to lock your Wise account.
Get rate updates. Waiting for the perfect exchange rate? Set up rate tracking to get updates when the price is in your favour.
Increase your payment methods. Pay for your Wise transfer with Apple Pay and Google Pay while using the mobile app.
| Ratings accurate as of 13 April 2021 | |
| --- | --- |
| Google Play Store | 4.5 out of 5 — based on 115,665 customer ratings |
| Apple App Store | 4.7 out of 5 — based on 2,500 customer ratings |
More on the best money transfer apps
Compare Wise to other transfer services
Want to compare Wise to other services side-by-side?
Bottom line
Wise is a straightforward company that presents fees and exchange rates alongside your transfer. Given that you can lock-in your transfer rate for many hours after first seeing it, it's worth checking Wise's prices first before exploring the competition. If you are ready to make your transfer with Wise now, head on over to get started by creating your free account.
Frequently asked questions
Can I use Wise for business payments?
Does Wise have a debit card?
Yes, Wise has a debit card in the EU including Ireland. With it, you can spend any currency on your card and use it to withdraw money across the world for free (up to GBP£200 or equivalent a month). You can find out more about our experience with it in the video below.
How can I cancel my Wise transfer?
In your account, navigate to the pending transfer and there'll be a button called Cancel transfer. This will work if the money is still being sent to Wise or if it's being converted. However, once Wise pays your recipient, there's no way to get it back. If the details are incorrect, the money will usually bounce. Wise will let you know in this case, so you'll have the opportunity to update the details or cancel the transaction entirely.
Always make sure you trust the business or person you're sending a money transfer to.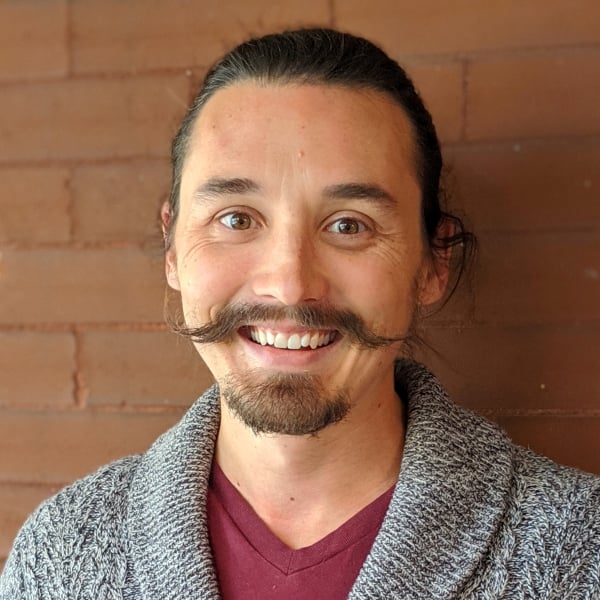 Review by
zak.killermann@finder.com
---
Zak Killermann is a publisher at Finder who's been specializing in cryptocurrencies and blockchain technology for four years — covering everything from ICO booms, crypto winters, memecoins and more. He's mined and minted cryptocurrencies, and remembers the days when DOGE was just for fun. Zak's focus is in breaking down technical concepts into approachable nuggets of information. Before diving into all things crypto, Zak contributed to Finder's money transfers vertical.
Expert review
Wise, unlike a lot of its competitors, makes it crystal clear how much you are paying in fees before you transfer. Money transfer companies can often try to hide fees and exchange rate markups from the user, making Wise a breath of fresh air. Wise offers accounts for both standard users sending to other individuals as well as business accounts with extra features like Xero integration.
When it comes to online transfers, I would be surprised to see big names like MoneyGram and Western Union offering better rates, but keep in mind that other online-specific companies may offer better deals than Wise. If you find yourself travelling overseas frequently or receiving payment in foreign currencies, be sure to look into the Wise Borderless account to see if it fits your needs.