Finder is committed to editorial independence. While we receive compensation when you click links to partners, they do not influence our content.
Binance Coin (BNB) price prediction 2023
Get an expert outlook with our Binance Coin (BNB) price prediction, forecast and analysis report.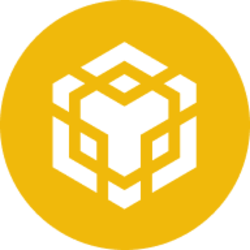 $329.00
We reveal why our panel thinks Binance Coin (BNB) will be worth US$274 by the end of 2022 before rising to $781 by 2025, and why holding until 2030 may be the real pay-off. All prices mentioned in this report are in US dollars.
Finder runs quarterly surveys of industry specialists, asking for their thoughts on how various cryptocurrencies will perform over the next decade. During the July 2022 survey, we asked our panel of 54 industry specialists to give their predictions on Binance Coin's price between now and 2030.
Disclaimer: This information should not be interpreted as an endorsement of cryptocurrency or any specific provider, service or offering. It is not a recommendation to trade.
Binance Coin (BNB) price prediction 2022
Binance Coin should see its price rise before the end of 2022 and be worth $274, according to Finder's panel of fintech specialists. And the panel expects BNB's price to continue to grow, closing out 2025 at $781 and surging to $1,814 by the end of 2030.
The panel is far less bullish on BNB than in January 2022, with the panel's July projection for the end of 2022 coming in 48% lower than in January ($527 in January vs $274 in July.). However, their long-term predictions for Binance Coin aren't as disparate, with their 2025 prediction coming in 20% under what they said in January ($975 vs $781) and their 2030 projection coming in 27% lower ($2,488 vs $1,814).
While the panel's predictions for Binance Coin going forward are down in July compared to January, BNB's price forecasts didn't fall as far as others. The panel's 2030 prediction for Ethereum (ETH) is down roughly 45% in July compared to January, with Solana (SOL) coming in 60% lower and Cardano (ADA) down 89% over the same span.
John Hawkins, a senior lecturer at the University of Canberra, is not sold on Binance Coin and sees BNB's price dipping to $180 by the end of 2022 based on the coin's volatility and the fact that it "largely follows the price gyrations of Bitcoin and has little real-world use".
Ben Ritchie, the managing director of Digital Capital Management, is bullish on BNB, expecting the coin's value to hit $300 by the end of the year. While Ritchie acknowledges that BNB's future hinges on the credibility of Binance's exchange, he says that it has potential as a deflationary asset.
"The price of BNB also follows the demand and supply. BNB introduced a burn mechanism in every transaction fee and conducted quarterly burns, making it a deflationary asset. Since the BNB chain ecosystem continues to grow, the price may reach as high as $3,000 in 2030. BNB Chain also plans to support a layer 2 chain within the network, which can be helpful in the future as they may suffer the same gas fees issues as Ethereum."
Joseph Raczynski, a technologist and futurist at Thomson Reuters, is also bullish on BNB with a prediction of $400 by the end of 2022.
"Binance is still considered the best global exchange. While BNB is not decentralised, it still can serve a purpose for fast and cheap transactions. That has a cost though. Binance could change parameters on the token without general consensus and they are far more likely to be a single point of failure."
Which network will overtake BSC in total value locked (TVL)?
BSC currently has the second highest amount of total value locked (TVL) on chain and BNB is the native asset of BSC.
When asked which network or asset has the best chance to overtake BSC in TVL, 55% of the panel said Solana (SOL). Cardano (ADA) was the next most popular choice at 15% followed by Avalanche (AVAX) with 10%. 1 in 5 (20%) panel members said it would be a different asset including Polygon and DeFiChain.
Will the SEC accuse Binance of issuing BNB as an unregistered security?
It seems like not a week goes by without a story about a regulatory body taking aim at crypto and Binance is in the crosshairs of the SEC – so much so that 57% of the panel believe the SEC will accuse Binance of issuing BNB as an unregistered security.
While Ritchie sees the SEC's investigation of Binance being long-lasting, he is quick to point out that it's a utility token and not a traditional security.
"The intended usage of BNB was stated as: 'BNB is a utility token that allows holders to pay discounted fees for trading on Binance's exchange. However, BNB does not provide users with a share of Binance's profits, represent an investment in Binance, or provide any compensation.' We are unsure if they can find evidence of BNB as security. If they found evidence, there may be penalties and restrictions on the Binance Exchange and the BNB chain ecosystem."
Walker Holmes, the cofounder and VP of MetaTope, doesn't see the SEC posing a major risk to the future of BNB:
"We have seen this play out with XRP, ETH and others. CZ has the ability to present a very compelling case. I think this is a question of potential monetary penalties. However, at the time of writing, I do not think Binance is at major risk of being taken down."
Buy, sell or hold?
While the panel sees a fairly bright future ahead for BNB, just 20% say it's time to buy. The majority (50%) of the panel say it's worth holding onto your BNB, with a further 30% advising sell.
Meet the panel