The rise of digital wallets
E-wallets are giving banks a run for their money as Americans make their finances mobile.
Some 150 million American adults say they've swapped cash and credit for digital wallets at least once.
A recent finder.com survey found that an estimated 150 million Americans have used a digital wallet at some point in their lives. Reflecting a rise in e-wallet popularity, that's 39.8 million (36.2%) more people than just two years ago who said they used an e-wallet with Facebook Messenger, Google Wallet, Venmo and similar services.
In fact, about 66% of those surveyed — or more than 98 million Americans — say they use digital wallets because they're a more convenient option than carrying around dollar bills and credit cards.
Most common reasons that people use digital wallets
| Reason | % of respondents that have used a digital wallet in the past year |
| --- | --- |
| Convenience | 66.0% |
| Greater security | 14.8% |
| Easier to track expenditure | 9.9% |
| Less to carry | 7.5% |
| Other | 1.8% |
More men than women use digital wallets
Men are not only more likely than women to use a digital wallet, but they also tend to use them more frequently. 62% of men say they've used a digital wallet in the past year, compared with 56% of women. They use this technology for more than banking or transferring money to friends and family, and they spend more money than women too: 44% of men who have used a digital wallet in the past year admit to spending more when using a digital wallet, compared with 26% of women who have used a digital wallet in the past year.
Millennials and Gen Z are changing up how we pay our bills
The youngest adult generations have embraced the digital wallet, with 85% of adult Gen Z-ers saying they've used at least one e-wallet in the past year. Millennials have the second-highest adoption with 81% of millennials having used a digital wallet. Today, sharing a burrito bill is as easy as ever, creating a digital paper trail that ensures you and your friends are immediately paid up.
Although millennials and Gen Z are leading the pack, the other generations are catching on: 65% of Gen Xers say they've used a digital wallet in the past year, followed by 33% of baby boomers.
Digital wallet adoption by generation
| Generation | % of respondents that have used a digital wallet |
| --- | --- |
| Gen Z | 84.6% |
| Millennial | 81.3% |
| Gen X | 65.4% |
| Baby Boomers | 33.3% |
| Silent Generation | 16.9% |
Digital wallet adoption highest among those in domestic partnerships or civil unions
Of all the relationship statuses, people who said they were in a domestic partnership or civil union were the most likely to have used a digital wallet in the past year (78%). A close second for the highest digital wallet adoption rate were people that were single, but cohabiting with a significant other (77%). This should come as no surprise given the high percentage of millennials who fall into this category.
Considering the number of adult Gen Z embracing this technology, it's little surprise that the biggest group of virtual wallet users are single and never married (62%). Though they may get more nagging from Mom about being glued to their phones, it's among the reasons why digital wallets make sense.
Interestingly, most single people don't spend more with digital wallets than through other options, like credit cards. That distinction goes to those who are married, of which nearly 41% confess to spending more money through their digital wallets than with other payment options.
Payment applications such as Venmo, Facebook Messenger and several others make it convenient for people to transfer money to their loved ones. Instead of waiting one to three business days and facing unnecessary fees, you can instantly transfer and receive funds.
Why switch to a digital wallet?
Money transfers are a cinch. No need to worry whether you and your recipient are within the same bank. Sites like Venmo let you transfer cash to friends for free for delivery within three days.
No keeping track of what you owe. With an e-wallet, you can pay or charge people in real time. Requests are sent immediately, and money exchanges hands in seconds.
Thin out your pocketbook. Streamline your charges, pay directly through your service — and cut out that wallet full of cards and cash.
Taking money mobile
Wallets aren't the only things going digital. A wave of fintech products like high interest online savings accounts, auto-investing and even shopping apps are helping consumers save money in ways that mesh with their lifestyle. Check out some of our favorite apps helping the digitally savvy save and earn:
Brand
Features
Acorns

Rounds up your purchases and automatically invests them
$1 per month or 0.25% per year on accounts of $5,000+
Portfolios built with input from a Nobel Prize-winning economist

Chime

Comes with a spending account and an optional savings account
No monthly fees or overdraft fees
Award winning app
Use your Chime Visa® Debit Card and Chime will automatically round up to the nearest dollar and add it to your savings

Clarity Money

Uses AI to analyze your finances and make recommendations that save you money
Eliminate unnecessary services and even get Clarity Money to negotiate for you
Basic service is free, Bill Negotiation costs 33% of the savings of your lowered bill
Savings account and spending tracking

Current

Earn points on debit card purchases, which can be redeemed for cash
Current doesn't charge ATM withdrawal fees anywhere in the US
Basic account is free, but you can upgrade to Premium for $4.99/month to get early access to direct deposits
Deposit cash at participating ATMs, but there's a $3.50 fee per transaction

One Finance

Earn 3% APY on up to 10% of direct-deposits paychecks and debit card round-ups
Earn 1% APY on balances up to $25,000 when you set up direct deposit
Create dedicated Pockets for specific expenses and share access with other One Finance users
Access a line of credit if your balance drops below $0

OnJuno

Earns 2.15% APY on up to $5,000 with the free plan or up to $30,000 with the Metal plan
Get 5% cashback on up to $3,000 in debit card purchases with the Metal plan
Metal plan typically costs $9.99 per month, but it's free if you set up direct deposit
Customer service is available 24/7, and OnJuno donates 2.15% of its profits to charities in India

Paribus

Scans your purchases in real time to find opportunities to get money back
Paribus files claims for price adjustments for you, and delivers you the savings automatically
Price Drop service is free

Qapital

Online checking account that actually accrues interest
Unlimited transfers between apps
No fees and no minimum balances
Save automatically with creative rules and goals

Qoins

Rounds up your purchases and pays them toward your debts
Pay down debt faster without thinking about it
Eliminate debt on average of two years early and save on interest in the process
$1.99 per month, withdrawn automatically

Rize

Set goals and work toward them with automatic savings
Impressive 0.9% APY
Set your own price and pay what you want to use the app
Unlimited goals and unlimited transfers in and out of your account

Stash Invest

User-friendly way of investing for just $1 per month
Build a portfolio of things to invest in based on what you care about
Sign up in 2 minutes and start investing with $5
Learn as you go, so you can get better at investing over time

Truebill

Monitors your recurring expenses to see where you may be overpaying
Scans your bills for new charges and increases, notifying you of any changes
Proactively requests refunds on your behalf
Bank-level security keeps your in-app actions safe

Varo

Get paid two days early if you set up direct deposit
No monthly fee, ATM fee, foreign transaction fee or card replacement fee
Includes access to 55,000 AllPoint ATMs
Get a generous $75 referral bonus when a friend or family member deposits $200 or more in one transaction
Ask the experts…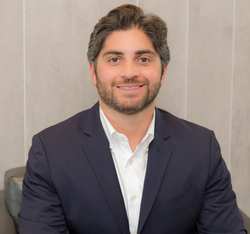 Chris Tremont
Executive Vice President of Virtual Banking at Radius Bank
With digital wallets, convenience and control are key, so don't let your bank or any other digital financial entity slow you down. Before going completely digital, it's important to keep some things in mind:

Maintain your budget
With new tap to pay features, it's easy to forget or ignore how much you're actually spending when you're not physically opening your wallet. Personal financial management tools allow you to log your monthly budgets and expenses in one place. If your current bank doesn't have these features, consider an upgrade to one that does.

The perks of convenience.
Does your bank integrate with platforms like Venmo where you can send money to your friends at different banks? To us, this feature is essential for any digital wallet user.

Is it safe?
If you have a tendency to lose or misplace your phone, make sure that you have a plan in place for keeping your bank information safe and that you have a backup debit card available.
Methodology
Finder's data is based on an online survey of 2,059 US adults born between 1928 and 2003 commissioned by Finder and conducted by Pureprofile in April 2021. Participants were paid volunteers.
We assume the participants in our survey represent the US population of 254.7 million Americans who are at least 18 years old according to the July 2019 US Census Bureau estimate. This assumption is made at the 95% confidence level with a 2.16% margin of error.
The survey asked respondents whether they have ever used a digital wallet and, if so, how often they have used a 'digital wallet' to send or receive money this year; whether they tend to spend more money when using your digital wallet; whether they use digital wallet more often than other means of transferring money, such as online banking, checks or ATM; and their reasons for using a digital wallet over other means of transferring money.
We define generations by birth year according to the Pew Research Center's generational guidelines:
Gen Z — 1997–2003
Millennials — 1981–1996
Gen X — 1965–1980
Baby boomers — 1946–1964
Silent generation — 1928–1945
Past digital wallet surveys:
More on transferring money digitally…
For media inquiries: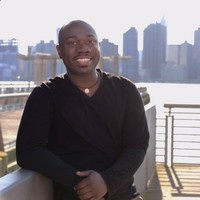 Allan Givens
Public Relations Manager
203-818-2928
allan.givens@finder.com

Nicole Gallina
Communications Coordinator
347-677-4931
nicole.gallina@finder.com