Finder makes money from featured partners, but editorial opinions are our own.

Advertiser disclosure
Charity Finder
Compare nonprofits to find the best fit for your philanthropic dollar.
Every day, charitable organizations the world over work hard to protect our rights, our health, our planet, our four-footed companions and even science and technology in the pursuit of knowledge.
All worthwhile endeavors. But where do would-be donors start when deciding how to contribute our dollars and make the biggest impact on the causes we care about most?
Before signing up to volunteer or putting your name on that donation, you'll want to understand what's behind a charity's name — its history, leadership, financial efficiency and more — so that you can donate with confidence.
What causes do you want to target?
When deciding where to commit your charitable dollar, start with an issue that tugs at your heart. Maybe you've watched a loved one struggle with a diagnosis or have a personal connection to our national parks. Perhaps you've adopted a furry friend and want to protect the ones that don't have a home.
By targeting your interests, you can more easily narrow down a nonprofit that supports exactly what you care about.
Save a tree, protect a forest, clean up the lakes — or support anything under the sun.
Conservation and protection
Parks and nature centers
Defend rights advocacy and social change.
Human rights advocacy
Education and reform
Improve the welfare of communities abroad.
Community development
Disaster relief
Human rights
Compare top charities
With millions of nonprofits to choose from, finding the right one that meets your criteria and expectations can feel daunting. Consider how long the charity has been around against what it's accomplished so far. If you're concerned about spending, take a look at how much of your donation goes directly to programs or services. Charity experts say devoting 70% or higher is a good rule of thumb.
Understand the big picture so that you can be confident you're making the biggest impact. Here's what to expect with popular charities that span top causes here and abroad.
Susan G. Komen Foundation
What began as a promise from a sister to work to end breast cancer has become one of the largest global contributors to the disease's research, education, screening and treatment — to the tune of $956 million since its founding in 1982.
Through the work of more than 75,000 volunteers, Komen's recently focused its mission on meeting the critical needs of underserved communities, where the rates of disease are often the highest.
Your money goes toward the race for a cure to breast cancer and support for survivors, thrivers and their loved ones.
At a glance
Founded 1982 with headquarters in Dallas, Texas
Administrative expenses: 9.4%
Fundraising expenses: 10.4%
Percent of all money raised spent on programs and services: 80.1%
Pros
$956 million contributed to breast cancer research to date.
More than 75,000 volunteers and staff dedicated to the cause.
Supports medically underserved communities.
Chapters active in more than 50 countries.
Cons
Only 21% of budget goes to cure research.
Support for partner organizations can be influenced by politics.
Quick to sue over "pink ribbon" trademark.
In September 2017, Susan G. Komen secured $31 million in funding for nearly 100 breast cancer research grants.
Scholarship America
Every child deserves access to a quality education, despite where they fall on the economic spectrum. Scholarship America's scholarships have given financial aid to more than 2.4 million students in the nearly 60 years since its founding.
Working hand in hand with colleges, communities and businesses, Scholarship America supports students all over the world in reaching their full academic potential.
At a glance
Founded 1958 with headquarters in Minneapolis, Minnesota
Administrative expenses: 2.00%
Fundraising expenses: 0.80%
Percent of all money raised spent on programs and services: 97.00%
Pros
$225 million distributed to 100,000 Americans and international students in 2016.
Supports communities with greatest need, including low-income students.
Low overhead, which means more money goes to students in need.
Cons
CEO compensation is higher than many other charitable heads.
Since 1958, Scholarship America has provided students with more than $3.7 billion in financial aid.
Humane Society of the United States
For 50 years, the Humane Society has lobbied state and federal government to pass legislation that improves the quality of life for animals of all kinds. The organization's groundbreaking work has exposed lab testing on animals, the cruelty of puppy mills, the mistreatment of farm animals and many other forms of animal abuse.
Charitable contributions from animal lovers support the rescue of furry friends in need, provide care at wildlife centers and sanctuaries, call for stricter public policy to defend the voiceless and improve overall animal welfare throughout the food, fashion and cosmetic industries.
The Humane Society keeps awareness at the forefront, committed to breaking the cycle of animal abuse through public education and social campaigns.
At a glance
Founded 1954 with headquarters in Washington, DC
Administrative expenses: 3.30%
Fundraising expenses: 21.70%
Percent of all money raised spent on programs and services: 74.90%
Pros
Influential in local and federal animal welfare laws.
Leader in protecting captive wildlife nationwide.
Wide network of volunteers across the country.
Cons
Focused more on animal welfare than animal rights.
Lack of full spending transparency.
CEO faced sexual harassment claims in 2018.
The Humane Society works locally and globally to provide firsthand care to more than 100,000 abused animals every year.
Smithsonian Institution
Brought to life in 1846, the Smithsonian Institution is synonymous with empowering the public through free access to art, history and culture. From one-of-a-kind exhibitions to intense research that educates and fascinates children and adults alike, the Smithsonian makes it possible for generations to learn about not only where we come from but also where we're headed through innovative technology.
Donations contribute to scholarships, ongoing fieldwork and the 19 museums and National Zoo it operates.
At a glance
Founded 1846 with headquarters in Washington, DC
Administrative expenses: 18.90%
Fundraising expenses: 3.90%
Percent of all money raised spent on programs and services: 77.00%
Pros
Runs 19 free museums and one stellar national zoo.
Goes beyond exhibits to support fieldwork and education.
Cons
Tight copyright restrictions.
Occasional claims of exhibit censorship.
In 2017, more than 30 million curious visitors made their way through Smithsonian museums — hosts to 155 million pieces of art, natural specimens and interesting objects — and the National Zoo.
World Wildlife Fund
Since 1961, the World Wildlife Fund has continuously worked to preserve the world around us, focused on much more than just conserving the world's wilderness and animals at risk of extinction.
The WWF's mission is to protect nature's climate, fresh water, food, forests, oceans and wildlife in an effort to support a sustainable ecosystem.
At a glance
Founded 1961 with headquarters in Washington, DC
Administrative expenses: 6.0%
Fundraising expenses: 19.8%
Percent of all money raised spent on programs and services: 74.0%
Pros
1.1 million supporters worldwide.
Wide focus — from forests and farming to cities and clean water.
Influences policy in addition to conservation.
Cons
Potentially problematic partnerships with corporate interests like BP and Shell.
Raised more than $250,000 to help bison in Badlands National Park, awarded Forest Stewardship Council certificates for more than 320,000 acres of forest land in southern China.
Planned Parenthood
Operating more than 600 health clinics throughout the US, Planned Parenthood extends necessary health care and education to millions of people who might not have access otherwise. Undeterred by the politics of reproductive rights, its services provide access to care for pregnant women, STD testing, cancer screenings, birth control and more.
Contributions to Planned Parenthood continue the provision of affordable health care, empower Americans to make informed decisions about their health, and protect the rights of all people, regardless of race or sexuality.
At a glance
Founded 1916 with headquarters in New York City
Administrative expenses: 9.90%
Fundraising expenses: 14.00%
Percent of all money raised spent on programs and services: 76.00%
Pros
100-years-old organizations operating more than 600 clinics.
Supports a range of health and reproductive services.
Extends services to lower-income women and families.
Transparent spending and finances.
Cons
Controversy around abortion-related services — despite those services representing only 3% of budget.
Planned Parenthood organized its most successful lobby day in April 2018, when more than 600 supporters joined together in DC to advocate for threatened programs like Title X, teen pregnancy prevention programs and Medicaid.
Rainforest Alliance
Founded in 1987, the Rainforest Alliance is focused on protecting forests, wildlife and at-risk people around the world. Global efforts work to solve such environmental issues as climate change and deforestation, works alongside scientists, farmers and governments in more than 85 countries to promote sustainable biodiversity conservation.
Contributions to the Rainforest Alliance combat environmental destruction and climate change while supporting the livelihood of local communities.
At a glance
Founded 1987 with headquarters in New York City
Administrative expenses: 8.40%
Fundraising expenses: 7.10%
Percent of all money raised spent on programs and services: 84.30%
Pros
Supports 114,000 students worldwide through an environmental curriculum.
Reaches communities in 76 countries to conserve forests and support sustainable livelihoods.
Sustainably manages 95 million acres of land worldwide.
Cons
Accused of "greenwashing" by allowing a low 30% certified content for certification.
No guaranteed or minimum pricing to protect producers.
Helped indigenous and forest communities earn $147 million through its sustainable forest enterprise initiatives.
Help charities by shopping
Looking to give back while you shop? Buy from these brands to donate a portion of your purchase to charities that matter.
Shop Walmart
Amazon discount codes and sales
Make a difference while shopping your favorite online marketplace.
If you're already a loyal Amazon member, you could support your favorite charity with every checkout. Amazon donates 0.5% of each eligible AmazonSmile purchase to the charity of your choice. Simply sign up and shop smile.amazon.com to find millions of products at the same low prices you've come to expect.
Amazon and the Amazon logo are trademarks of Amazon.com or its affiliates.
Register your account with AmazonSmile.
Send 0.5% of your purchase to charity.
Update your contribution to any 501(c)3.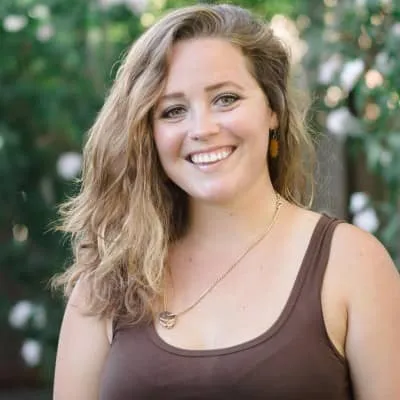 For all media inquiries, please contact:
Chelsea Gregori, Public Relations Specialist
More guides on Finder
Banks like Chime

Top online banks like Chime include Varo, SoFi, Current, Axos, Capital One, Step, Dave, Fizz and Honeydue. See how these banks compare here.

4 loans like Rapid Cash

Rapid Cash offers installment loans and payday loans, but consider these 4 alternatives with fewer fees.