Motorcycle accident stats
The dangers of riding uncaged and how to protect yourself.
Joyriding down the highway on your bike can be exhilarating, but it can get dangerous fast without the protection cars offer. Because riders risk more serious injuries compared to drivers, motorcycle riders should practice defensive driving.
We compare motorcycle stats from the National Highway Traffic Safety Administration (NHTSA) and a motorcycle crash report from the Insurance Information Institute (III) to find out why motorcycle riders face higher accident and injury risks.
Motorcycle accident statistics
Recent NHTSA data reveals the level of danger riders can expect while on the open road.
Rate of motorcycle deaths vs all road fatalities:
14%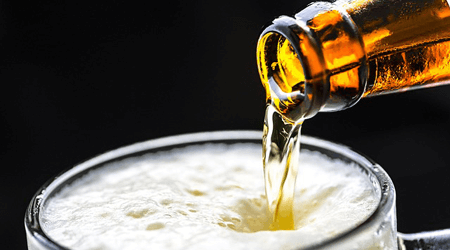 Rate of drunk driving fatalities vs. other causes:
27%
Total annual motorcycle fatalities:5,172
How often do motorcycle riders get into accidents?
Motorcycle riders face more serious injuries and fatalities than cars. Motorcycles made up 14% of all traffic deaths in 2017, according to the NHTSA.
The III also found that annual bike fatalities have been rising over the past few years. Fatalities reached a high of 5,312 in 2008, then dropped to 4,469 in 2009. But that number crept up to 5,286 motorcyclists in 2016. Total annual bike injuries saw a similar rise between 2009 and 2016, jumping from 82,000 to 88,000.
What contributes to motorcycle accidents?
Common accident scenarios according to the NHTSA include:
Drunk driving. Nearly a third of all fatal bike accidents happen after riders have been drinking.
Head-on collisions. Frontal collisions factor into more than 75% of all motorcycle crashes.
Left turns. The road can turn into a danger zone when a car makes a left-hand turn. In 42% of all fatal car accidents, the other vehicle was turning left while the biker was either heading straight, passing or overtaking.
Running into objects. Around a quarter of motorcycle fatalities happen because the bike crashed after trying to avoid something like a car or animal on the road.
Exceeding the speed limit. Some 32% of motorcycle accidents that resulted in death involved speeding.
Car accidents vs. motorcycle accidents
The steel frame of a car offers more protection than a motorcycle. However, cars are involved in more total accidents and injuries than motorcycles simply because there are more cars on the road. On the other hand, motorcyclists suffer higher injuries and fatalities than drivers of other vehicles.
How bike accidents compare to other vehicles, according to the III:
How bad are motorcycle accidents?
Because motorcycles lack the protection of cars, accidents tend to be more severe for motorcyclists when a collision does occur. In fact, bikers are 27 times more likely to experience a fatal accident than car drivers, according to the NHTSA.
But what about helmets? Perhaps unsurprisingly, 57% of motorcyclists killed in 2017 weren't wearing helmets, according to the NHTSA, and another 749 bikers might've lived had they worn a helmet.
Which riders experience the most serious accidents?
Older bikers face more serious injuries because of their decreasing vision, longer recovery time and tendency to favor large bikes, says the III. The same report reveals that riders under 30 who ride supersport bikes are involved in four times as many fatal accidents as other bike owners. These bikes combine the speed and agility of a racer while remaining street legal — a dangerous combination.
In addition, unhelmeted riders suffer more serious injuries than do helmeted riders. Medical costs for bike injuries can range from $6,000 to $30,000, according to the NHTSA, with the most expensive injuries requiring long-term recovery for unhelmeted riders. The least expensive injuries require only one-time care for helmeted riders in the emergency room.
Why are motorcycles so dangerous?
Despite the bliss of riding free on the open road, bikes expose their riders to a higher risk of injuries due to:
Driver inexperience. High-risk riders that lack experience but engage in risky behavior can crash more often.
Less protection. Bikes strip away the barriers separating the rider from the road, leaving motorcyclists more vulnerable during an accident.
Road hazards. Motorcycles don't absorb bumps or surface changes as well as cars. Plus, road debris can trip up a bike more easily.
Road stability. Fewer wheels and less robust electronic stabilizing mean bikers must drive more carefully to avoid slips and unsafe movements.
Visibility. Motorcycles have a smaller body than cars, making them easier for other drivers to miss on the road.
What are the safest motorcycles?
If you like joyriding on a two- or three-wheeled steed, consider models that offer added protection while fitting your riding purpose and experience. A few safe motorcycles to consider:
Standard. Though they may not offer the most safety tech, you won't be tempted by the speed, style and agility of a sport bike.
Cruisers. Casual rides for comfort and style, but with a toned-down engine.
Touring bikes. These motorcycles tend to have wide screens and extra features for longer rides and added safety on the road.
Dual-sport bikes. Their on- and off-road features may provide extra stability. Just don't use them for extreme sports, trail adventures or showy highway riding, or you risk safety.
Motorcycle riding safety tips
Ride a trustworthy bike and keep yourself out of harm's way with simple, safe riding practices.
Bottom line
The rate of serious bike accidents is exponentially higher when compared to car accidents, even though cars dominate the road. That's because bikers have less protection against their surroundings, and car drivers often miss seeing these smaller vehicles. A biker's best chance at staying safe? Safety gear and vigilance at all times.
For even more protection, look for the best deals on motorcycle insurance that covers bike damage and personal injuries.
Frequently asked questions about motorcycle accidents