Finder is committed to editorial independence. While we receive compensation when you click links to partners, they do not influence our content.
Is identity theft coverage worth it?
Protection is inexpensive, but you might not need it.
Our top pick: Policygenius home insurance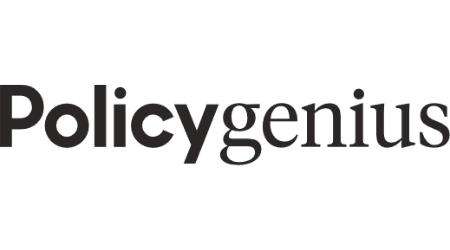 Personalized policies
Compare top-rated companies
Switch online hassle-free
Go to site
For only a few dollars more a month, you can get identity theft protection as a rider on your homeowners or renters policy. Identity theft crimes are on the rise, according to a 2016 U.S. Bureau of Justice Statistics report, but the amount victims pay out of pocket as the result of those crimes is decreasing.
Protection amounts vary based on what you're using to get coverage. You'll have to decide if the identity theft coverage you get through your credit card and standard homeowners policy is enough.
What is identity theft coverage?
Victims of identity theft face two main problems: the consequences of the theft itself and restoring their identities. If your credit card has fraud protection, you may already be covered for charges made without your knowledge. Your bank should also have a fraud department and can reverse charges made while the fraudulent charges are investigated.
But if your personal information is stolen, restoring your identity can be more daunting, which is where identity theft coverage comes in. Most home insurance riders offer these standard benefits:
Consumer fraud specialist. A specialist who knows how to help you fight to get back on track.
Replacing IDs. Once your ID numbers are stolen, you'll need new ones quickly. Having someone facilitate that could save you a lot of time and effort.
Legal help. Your insurance provides assistance with any criminal charges, lawsuits or other proceedings related to identity fraud.
Resolution services. Helps to report the theft to all who need to know, including credit agencies.
Reimbursing attorney's fees. If you do end up having to file legal paperwork, this money will save you having to spend out-of-pocket.
Lost wages. Provides money for time taken off work while you resolve issues surrounding your identity theft, such as going to court.
How does identity theft coverage work?
Most identity theft cases can be handled through your bank or credit card company. You report fraudulent charges made to your account, your bank typically cancels your card and reverses the charges while they investigate, and you are issued a new card.
You'll only make a claim against your identity theft insurance if your personal information was used to open new accounts or otherwise perpetuate a fraud. The process you follow next depends on what your policy covers.
With restoration services. If your policy has restoration services, you'll be assigned to a consumer fraud specialist. They will help you gather the paperwork and information you need to restore your identity, and contact creditors on your behalf to avoid your credit being impacted.
Without restoration services. If your policy doesn't include restoration services, you'll go through the process to restore your identity yourself. You'll need to keep track of your receipts and lost wages as you go so that you can turn them in for reimbursement from the company. If your policy has a deductible, you'll have to meet that before additional money is paid.
Is identity theft coverage worth it?
For some, spending extra on an identity theft rider may seem like a waste of money — especially since you only need this coverage if your personal information is used to defraud or open new accounts. Crimes which, according to a 2016 Department of Justice study, represent only 6.6% of cases.
But with the rider typically only adding between $25 to $50 to your annual premium, many don't mind paying extra for the assurance that they'll recover if identity theft occurs. And if this coverage is included as a free perk, you might not need to buy any additional coverage.
Compare home insurance with identity theft coverage
What are the 3 biggest rental scams to watch out for?
Mihaela Buzec, a real estate writer at RENTCafé, gives the biggest scams:
"Among the most common rental scams are hijacked ads, phantom rentals, and illegal subletting. In the first case, scammers would create copycats of legitimate listings and promote them with different contact info and a different price.
For the second one, it's likely that the rental unit being promoted in such an ad does not exist. For both of these instances, the price will often be much lower than the average asking price for such a unit, so if a deal seems too good to be true, that's likely the case, and caution is necessary. The third type of scam is dangerous because—unlike for the first two types—the scammer will have access to a rental unit to show you, but they would not be in a position to rent it out to you."
What can renters do if they got scammed?
"It's very difficult for a renter to get their money back if they got scammed. That's why prevention is key. It's critical that renters educate themselves on how to recognize and avoid rental scams, and if they find one, they should report it immediately to the local authorities, and the IC3, who are dealing with internet fraud.
To best protect themselves, renters should be wary of very low prices, they should familiarize themselves with the rental market in their target area, and never send money without having a signed lease first. One good trick is to do a reverse Google image search of the rental they are unsure of, and if another listing pops up with a higher rental cost and different contact info, report the fraudulent ad to the authorities."
What's not covered by identity theft coverage?
Direct monetary loss in an identity fraud case is typically handled by your credit card company or bank, which is why your identity theft rider doesn't cover fraudulent credit card or bank charges. And since 86% of cases only involve theft of an existing credit card or bank card number, according to the 2016 U.S. Bureau of Justice Statistics report, you may end up paying for coverage you'll never use.
Bottom line
Adding an identity theft rider to your homeowners or renters policy is the least expensive way to get help if you encounter identity fraud. But most people who purchase this coverage will never need to use it. And most who do use it find that after they pay their deductible, they end up paying most of the charges out of pocket anyway.
If you want the extra protection offered by an identity theft rider, make sure to shop around for home insurance that will make the extra expense worth it for you.
Common questions about identity theft coverage
More guides on Finder