Finder is committed to editorial independence. While we receive compensation when you click links to partners, they do not influence our content.
How to buy silver in Canada
4 ways to polish your portfolio by investing in silver in Canada
Buy silver from Sprott Money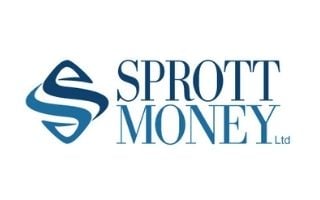 Competitive prices
Buy gold, silver & platinum
Free delivery on orders over $3,000
Go to site
Finder is committed to editorial independence. While we receive compensation when you click links to partners, they do not influence our opinions or reviews. Learn how we make money.
While silver's purposes have changed throughout history, it remains a valuable commodity with a strong demand in the market. Demand for precious metals generally increases in times of economic uncertainty, often correlating with a decrease in the US dollar's value. Before investing in silver in Canada, learn the strategies and risks of buying silver.
Unlike gold, silver has demand that extends beyond jewelry, coins and bars. Because it's also the best conductor of electricity and boasts anti-bacterial properties, silver is also used heavily in batteries, solar panels, electronics, dentistry and medicine.
Wondering how to buy silver in Canada? Here are 4 ways you can add silver to your investment portfolio.
Compare providers for silver bullion, silver ETFs, silver stocks and more
How much is silver worth today?
Buy silver ETFs
Rather than trust your money to the stock of 1 or 2 companies, exchange-traded funds — or ETFs — offer the chance to invest in a basket of assets.
Compared to other popular investment methods, ETFs are simple and accessible. You can buy or sell them like stocks, but the diverse range of assets within them mean less vulnerability to market fluctuations.
Many ETFs are a safe option for newcomers to precious metals. The broad scope of different companies in silver ETFs mean you can focus either on the metal itself, on silver miners — or on both. The iShares Silver Trust (SLV), for example, tracks the spot price of silver by owning physical silver bullion, while the Global X Silver Miners ETF (SIL) tracks an index of silver mining companies.
Leveraged ETFs
Leveraged trading, also known as margin trading, is when you borrow credit from a broker so you can take a much larger position on a stock. This means that potential wins are magnified — but so are losses.
These ETFs aim to double or triple the returns of regular ETFs and are invested in more risky futures and options in order to achieve those higher returns. In order to consistently achieve those goals, leveraged ETFs are re-balanced daily, and in times of high volatility, there can be an erosion of value for shareholders who simply hold them. Leveraged ETFs aren't designed for buying and holding, so it's a good idea to exercise caution when leverage trading.
Crunching the numbers: Leveraged trading
If a regular silver mining ETF drops 5%, the 3x leveraged silver mining ETF is designed to fall 15%. So if that 15% fall takes the price from $10 to $8.50, the daily re-balancing will reduce the exposure based on the new asset total so a rebound of the same strength will achieve less than a 15% increase — not to mention that even if the leveraged ETF rebounded 15%, its new $9.78 price would still fall short of where it started the previous day. For this reason, leveraged ETFs should be used only for short-term trades, not long-term investments.
Pros
A reliable option for investors that's more resilient to market conditions.
Gain far-reaching access to silver assets at reasonable prices.
Cons
Because ETFs are a collection of assets, you lose some control that comes with investing in a single stock.
Leveraged ETFs are re-balanced daily and are not suitable for long-term investments.
Purchase silver stocks
Investing in stocks is a well-known method for approaching the market.
Silver has many modern uses, which makes it a desirable asset in multiple industries that include solar energy and electronics — and a popular commodity for investment. Many silver mining and manufacturing companies like First Majestic Silver (AG) and Wheaton Precious Metals (WPM) offer stock for purchase through online brokerage platforms and advisers.
Pros
Variety of stocks to invest in online.
Control over your investment.
Enter and exit the market when you want.
Cons
Though safer than futures, metals can be especially volatile, including unpredictable price fluctuations.
Buy silver coins and bullion
While not as convenient as investing in silver stocks or ETFs, you can also invest in physical silver. Ranging from 1 ounce to 5 or more kilograms, coins or bullion can be purchased or sold on your own terms from a local dealer or online.
Despite gaining full control over the asset, physical silver is a longer-term investment. Unlike buying and selling stocks or ETFs, where the only cost is the price, there are 3 factors that go into the final amount you'll pay for physical silver.
Spot price: Like other investments, precious metal prices fluctuate all the time based on supply and demand.
Markup: Like any retail product, when buying from a dealer, you'll pay a markup on top of the actual cost for the silver.
Premium: While some physical silver is pretty basic, certain products like coins also have additional value as collectibles. The premium can reflect the age of the silver (older or rarer coins are worth more) or the minting authority (American coins have higher premiums than some other countries' silver coins).
For investors looking to own silver at the lowest cost, junk silver generally comes with the smallest premium. Junk silver is the name for the US dollar, half-dollar, quarter, dime and nickel coins that were minted in 1964 or earlier. The silver content of these coins is typically 90%. Common junk silver coins include the Roosevelt dimes, Washington quarters, Franklin half-dollars and peace dollars.
Pros
Direct control over your asset.
Silver maintains its value well.
Cons
Can take time to find a buyer for your assets.
Involves storing, which invites a risk of fraud or theft.
Purchase silver futures
Futures trading is much more advanced than stock and ETF trading, and in fact there are many brokerage accounts that do not offer futures trading, so if you're interested in trading silver futures, make sure you select a brokerage account that offers it.
When you invest in futures, you agree to buy stocks in a commodity at a set price, which you then receive sometime in the future. The idea is that you end up buying stocks at a lower cost than prices would allow otherwise, but success heavily depends on market movements.
Their vulnerability to market volatility makes futures risky. Some luck and a strong understanding of the futures market can reap large returns, but you can also lose money if you're new to silver investing. And if you don't roll over your futures contract before it expires, you could be stuck purchasing actual silver.
Pros
Can yield solid rewards under the right conditions.
Gives you straight ownership over your stocks.
Cons
The wrong choices can result in the loss of a lot of money.
A futures contract expires, triggering additional obligations if you fail to roll it over first.
Not all brokerage accounts allow futures trading.
Is silver a safe investment?
Silver is a staple material for many modern industries, allowing you a number of routes for investing in it. But watch for inevitable risks:
Fluctuating prices. Valuable metals fluctuate in price over small periods of time, sometimes with no apparent cause.
Storage. Finding somewhere to store physical silver can be a hassle, and storing it with a broker comes with fees.
Fraud. It's tempting to look for the lowest prices, but those prices could be too good to be true. When buying physical silver, trade with reputable dealers to avoid being fleeced.
Political and environmental events. Mining, refining and trading depends on often politicized resourcing and ownership, which threaten to drive up the cost for companies.
Disclaimer: The value of any investment can go up or down depending on news, trends and market conditions. We are not investment advisers, so do your own due diligence to understand the risks before you invest.
Bottom line
You can invest in silver through options available to most commodities, including the purchase of silver coins and bullion itself. But be wary of fraudulent dealers when purchasing physical silver, and understand the potential for market fluctuations before investing in futures.
Not sure silver is the right shiny addition to your portfolio? Compare your investing options across trading platforms and commodities to find the best fit with your budget, goals and tolerance for risk.
Frequently asked questions about how to buy silver in Canada
Disclaimer: This information should not be interpreted as an endorsement of futures, stocks, ETFs, CFDs, options or any specific provider, service or offering. It should not be relied upon as investment advice or construed as providing recommendations of any kind. Futures, stocks, ETFs and options trading involves substantial risk of loss and therefore are not appropriate for all investors. Trading CFDs and forex on leverage comes with a higher risk of losing money rapidly. Past performance is not an indication of future results. Consider your own circumstances, and obtain your own advice, before making any trades.
More guides on Finder
Ask an Expert
You must be logged in to post a comment.