Finder makes money from featured partners, but editorial opinions are our own.
Finder Awards
We review the data and crunch the numbers to find the best-in-class, most innovative providers and products in the Canadian market.
Who are we?
Finder is on a mission to help Canadians make better, more informed financial decisions. Whether you are in the market to buy a new vehicle, review home or personal loan interest rates, look to open a new bank account, apply for a new credit card, or shop for the latest deals, we aim to help you save money, earn rewards and grow your savings.
At Finder, our aim is to inform and educate Canadians by comparing thousands of financial products and services, with the ultimate goal of helping you to save, invest and grow your wealth.
What are the Finder Awards?
The Finder Awards are all about celebrating companies that offer the best products that make life easier and more cost-effective.
To become an award recipient in the Finder Awards, a company must help its customers to save money and grow their savings while providing innovative products and exceptional customer service.
Each Finder Awards program starts with a data-driven evaluation of financial service providers or products. Through our data-driven approach, we review the critical factors that help make a company best-in-class in its industry.
Winners are determined using a methodology created to ensure fairness across each and every awards program and category. Each provider or product is evaluated based on the exact same criteria, resulting in a total score. The provider or product with the best score wins. It's that simple.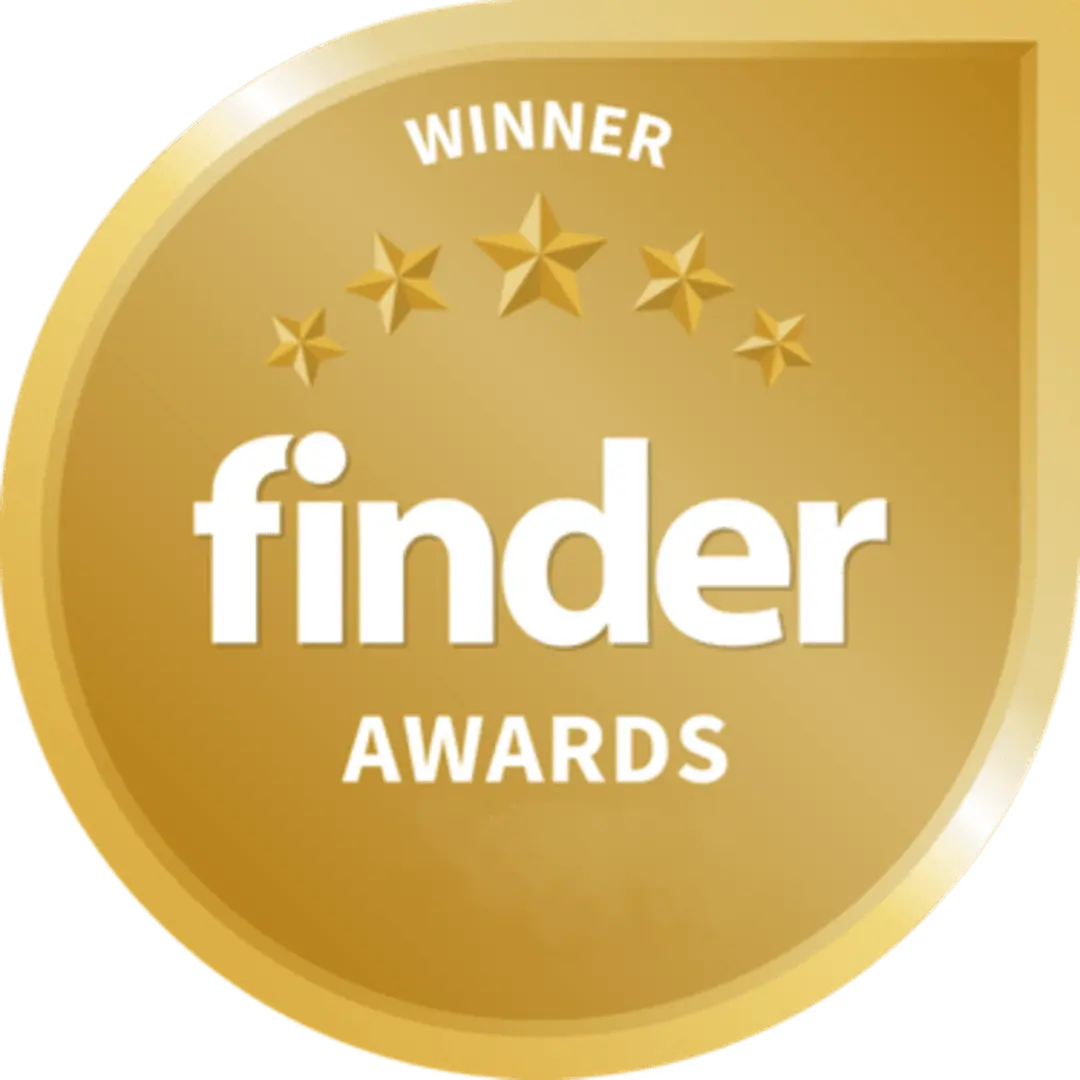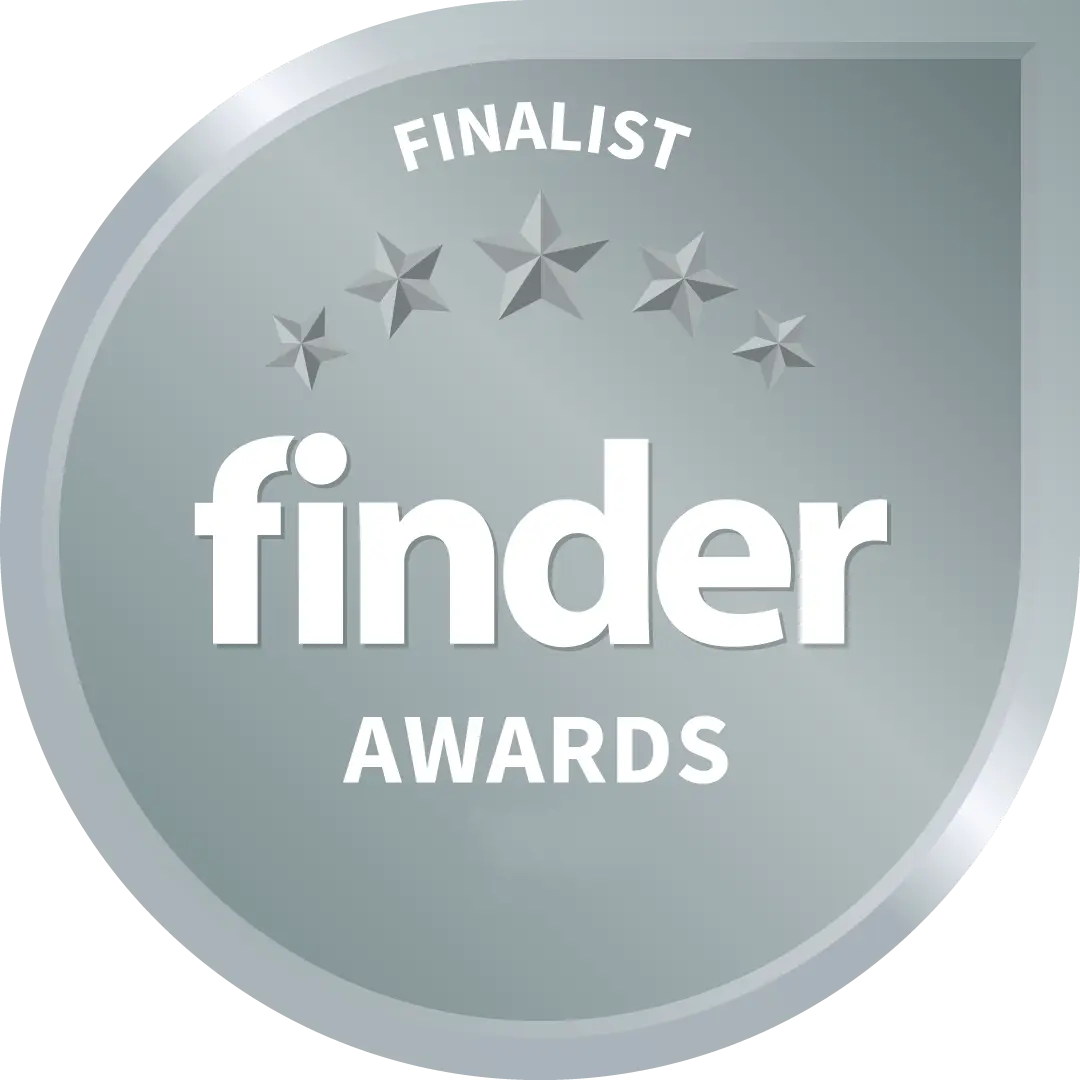 ---
Explore Finder Awards
Check out the winners, finalists along with an explanation of the methodology for each of Finder's Award programs:
What other benefits can you unlock with your achievement?
Be proud of your win!
Award winners will receive links to award badges and visual assets that can be used on your site or shared on social media. Be proud of your win! Feel free to shout about your Finder Award from the rooftops, show off the awards badge on your site or on social media, and link to the awards webpage.
Previous winners were enthusiastic about their accomplishments.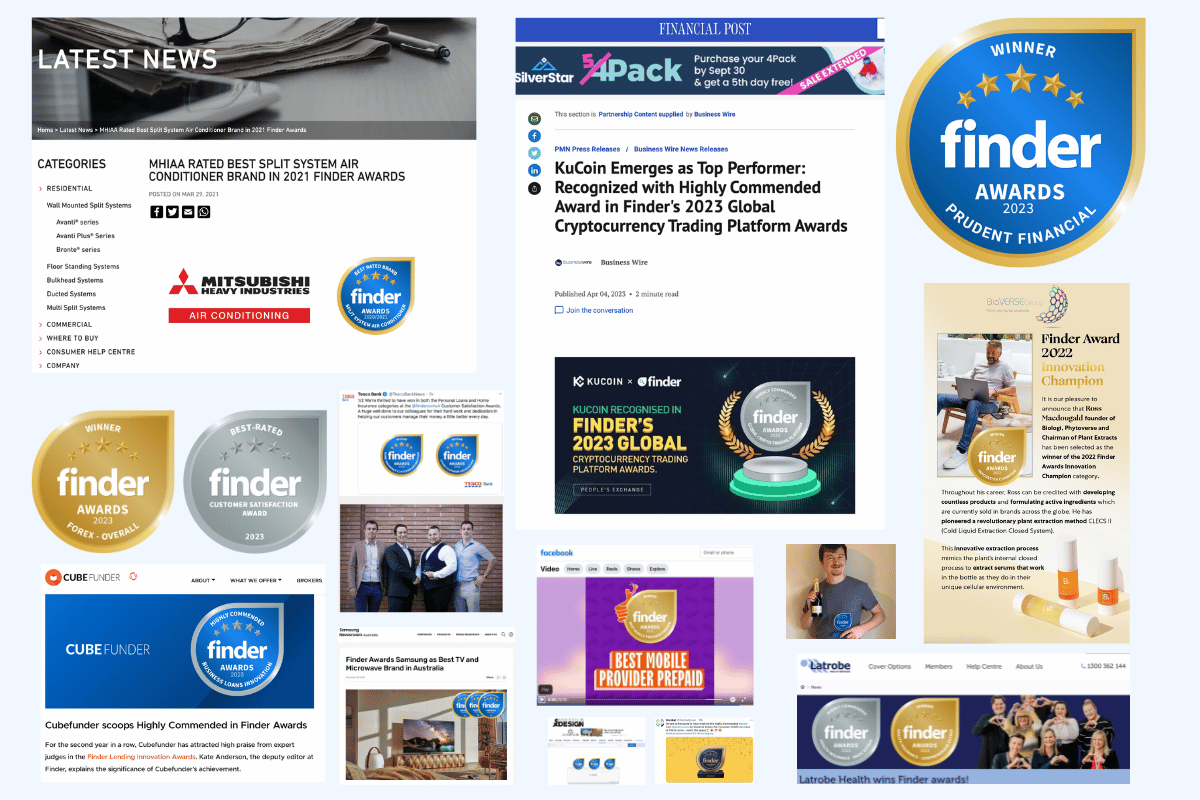 Shareable assets on webpages and social media platforms
Winners from around the world are enthusiastic about celebrating their Finder Awards wins. Award winners, finalists and acclaimed brands are welcome to use the Finder Award's badge assets on any digital product — either on your site, in marketing material or on social media. Consider it an extra step that shows your target audience how loved your brand is loved!
If you need any of award assets please get in touch with us at capr@finder.com. Our client and public relations team is happy to re-send digital assets or provide publish-read print files. Remember, Finder Awards are not incentive-driven and award-winners are chosen based on specified criteria. As such, award winners are free to use awards and badges — so, feel free to spread the word about your award-winning success!
Chat with our client partnerships and PR team
You may already know our client partnerships and PR team, but if not, why not get in touch? We are always working on ways to connect customers with exceptional brands and providing companies an opportunity to connect with target clientele. Our goal is to provide information and insight, whether that's through an objective awards program, high-traffic content posts, sponsored editorial guides or in a variety of other exciting content opportunities. For more info, drop our team an email at caupdates@finder.com. For more partnership opportunities, you can also check out the details here.
Finder is on a mission to help consumers make better decisions. We celebrate companies that create innovative products and services that make life easier, as well as those that provide outstanding service to their customers.