Who are we?
At Finder, we're on a global mission to help people make better financial decisions. Finder is here to inform and educate Canadians by comparing thousands of financial products and services, with the ultimate goal of helping Canadians save, invest and grow their wealth.
What are the Finder Awards?
The Finder Awards are all about celebrating companies that offer the best products that make life easier, as well as those that provide outstanding service to their customers.
What sets the Finder Awards apart is a commitment to an unbiased data-driven approach. Our awards program is totally unpaid, meaning our awards are free for every provider or brand we evaluate. Winners are determined using a methodology created to ensure fairness across each and every awards program and category.
How was the shortlist made?
At Finder, we attempt to review the widest possible range of products and services to ensure Canadians can be confident in our recommendations, trusting they are getting the best of the market based on our rigorous criteria.
Each product in each awards category is judged based on the exact same criteria, resulting in a total score. The product with the best score wins, it's as simple as that.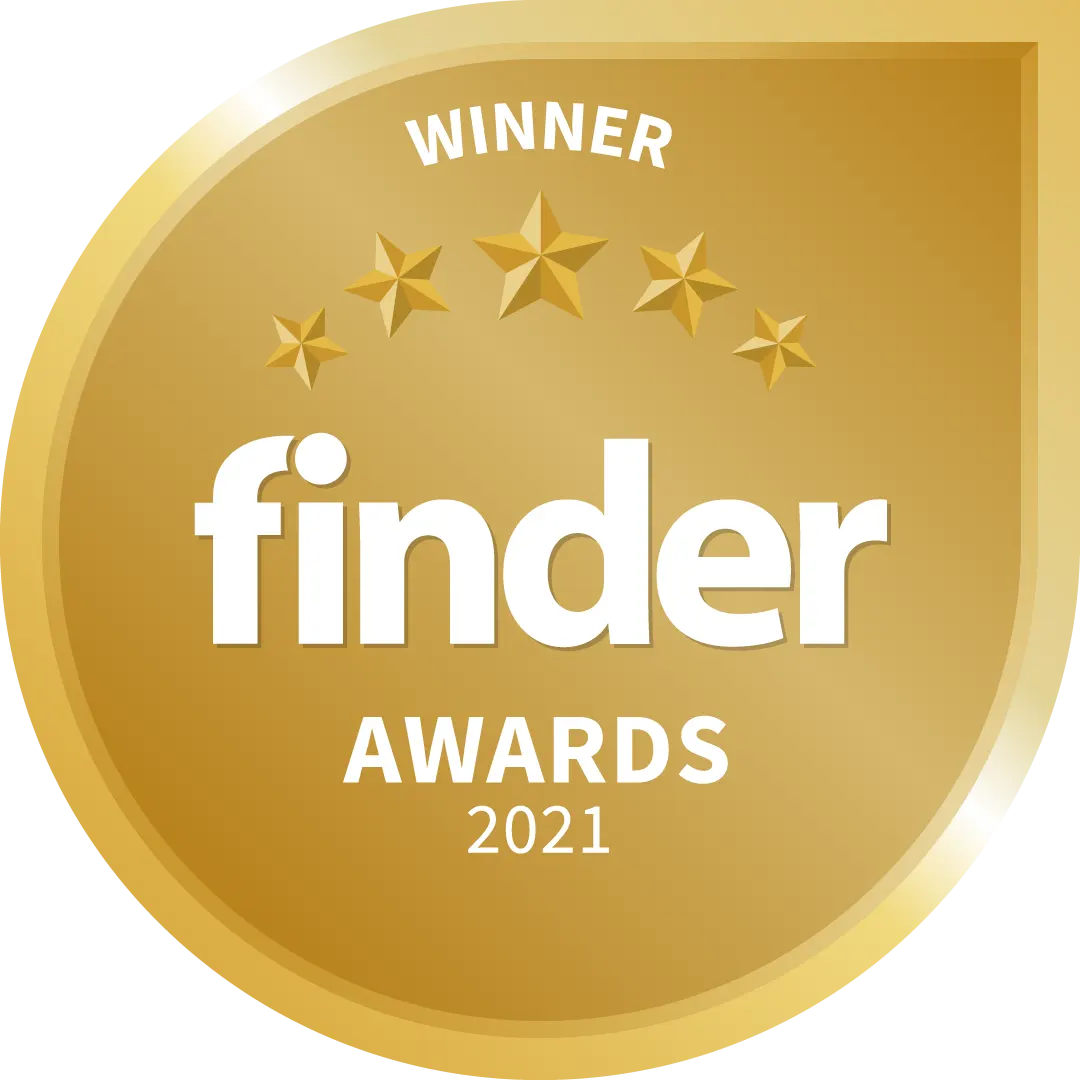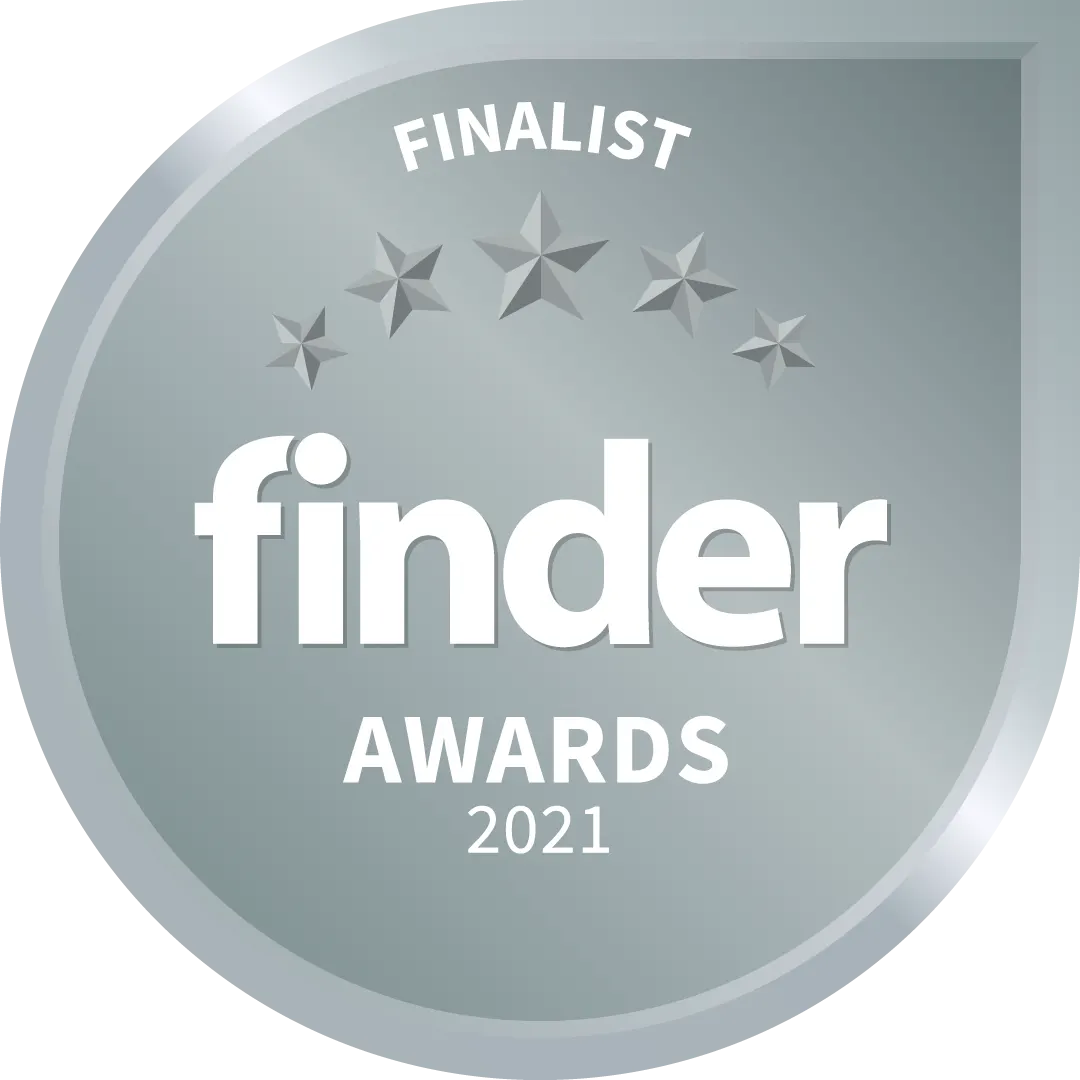 ---
What are the Finder Credit Card Awards?
Our Credit Card Awards are designed to find the cards that stand out in the most important categories: Travel, Rewards, Cash Back, No Annual Fee, Balance Transfer and Low Rate.
---
Winners of the Finder Canada Credit Card Awards
You can check out our 2021 awards announcement to see the winners, finalists and a full run-down of the methodology for our awards by clicking on the link below.
---
What other benefits can you unlock with your achievement?
Be proud of your win!
Feel free to shout about your Finder Award from the rooftops, show off the awards badge on your site or on social media, and link to the awards webpage that you will have been sent.
Your award assets include badges that you can use on your site and share on your social channels. As shown below, winners of other global Finder Awards programs have been more than enthusiastic about celebrating their wins online. You're more than welcome to use the Award's badge assets on any digital product to show your target audience how loved your brand is!
Also, if you need any of these assets to be re-sent, get in touch with our PR Manager at nicole.mcknight@finder.com so she can re-send them. Finder's Awards will always be free for providers and we don't charge consumers to access the insights! So, feel free to spread the word about your award-winning success.
Interviews with someone from your leadership team
As a recognized company, you can score a video interview with Finder and your CEO, founder, or one of your leaders. This will see your brand get great exposure on our site and social channels, and we can also discuss paid promotion for it! Here are some examples of interviews with our UK team's Finder Award winners Anne Boden, the founder of digital bank Starling; Louise Hill, the co-founder of kids' pocket money app gohenry; and Daniel Hegarty, the founder of mortgage provider Habito.
Chat with our client partnerships and PR team
You may already know our client partnerships and PR team, but if not, why not get in touch to see if there are any opportunities for us to work with each other? This could include being featured in new and upcoming exciting content opportunities, or securing yourself prime-spot exposure across our high traffic pages! For more info, drop our team an email at caupdates@finder.com. For more partnership opportunities, you can also check out the details here.