Finder is committed to editorial independence. While we receive compensation when you click links to partners, they do not influence our content.
Find the right chequing account for your needs
Your guide to finding an all-in-one bank account that meets your everyday spending needs.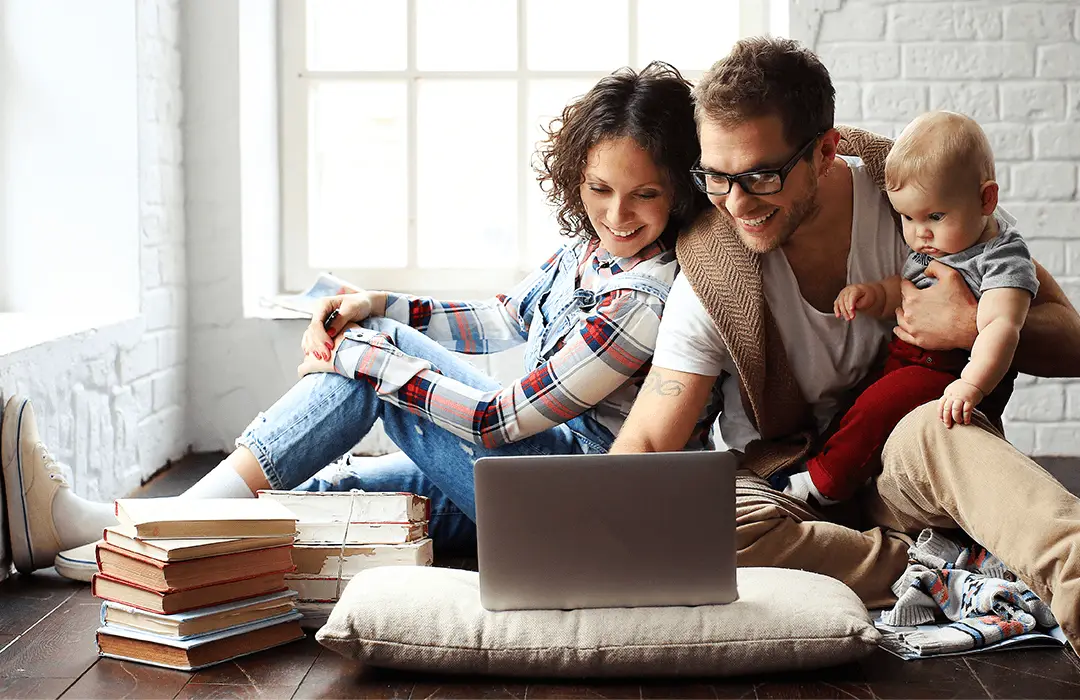 There is a wide range of chequing accounts available on the market, which means you'll need to sift through the options to find the best account for your financial needs and spending habits. However, we've got you covered in this guide. Learn more about the different types of chequing accounts, the typical features to expect and the difference between a chequing and savings account.
Compare chequing accounts
What is a chequing account?
A chequing account is typically referred to as an "everyday banking account", which means you can usually bank with little to no limits. You can deposit your paycheque directly into your chequing account and access your money via ATM's, electronic transfers, cheques, email money transfers and cash back on debit purchases.
In simpler terms, it's an account that has features to help you pay bills, go grocery shopping and withdraw cash from an ATM. The best chequing account will help you manage your everyday finances efficiently and help you reach your savings goals.
What's the difference between a chequing and savings account?
The typical account holder should have a chequing account for everyday use and a savings account to hold their savings.
Chequing account
Savings account
Purpose
Designed for everyday spending.
Designed for savings or accumulating wealth.
Features

Flexible and convenient with easy access to your money.
Comes with a linked debit card.
Access to cheques.

Can accrue interest on your savings.
Good way to save money for a big ticket item.
Usually don't have to pay a fee to access your money.

Drawbacks

You likely won't get any interest for storing your money in the bank.
You may have to pay a fee to access your money.

You typically can't get cheques for a savings account.
You may have limits that restrict how often you can withdraw and access your money.
May not come with a linked debit card.
Sometimes inconvenient access to your money, where you may have to transfer your funds to a chequing account to access them.
What are the typical features of a chequing account?
You don't really earn interest. From the bank's point of view, your chequing account holds funds that are readily accessible on demand, so they don't accumulate interest as there is no incentive for holding your funds there. If you're looking for a high interest rate, a savings account may be more suitable.
It comes with a linked debit card. This is a card that is linked to your bank account so you can access your money at ATM's, debit card terminals and online. Many debit cards utilize security chip technology, where you can use Mastercard Tap & Go® or Visa PayWave to make purchases usually under $100 within a few seconds by holding your card in front of the reader. Alternatively, you can input your PIN to access and retrieve your funds.
You get free ATM access to network ATM's. Your debit card lets you access your funds from an Automatic Teller Machine (ATM). Your bank will also provide you with a network of ATMs that you can use for free. Some banks may also have global ATM alliances, which means you can freely access your money using specific ATM's overseas.
You can also use an international ATM network – for a fee. If your bank doesn't have a global ATM alliance, you will incur a fee when you withdraw funds from an overseas ATM.
You can link your chequing and savings accounts. Many financial institutions give you the option of linking your chequing account to your savings account. That way, you can easily transfer money back and forth to make the most of the higher interest rate available from a savings account.
What are the different types of chequing accounts?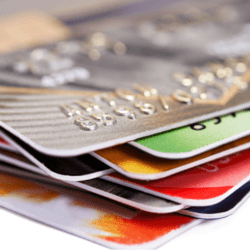 Personal account. This is the most common type of chequing account in Canada, which usually comes with a set number of monthly transactions and a variety of features, depending on the account you choose. You will likely face a monthly fee for this type of account.
No-fee. It is possible to find a no-fee chequing account, however you will likely have less available monthly transactions and face other restrictions.
Interest earning. Most chequing accounts don't offer interest, however it is possible to find one that does. Keep in mind the interest will likely be a lot lower than the interest offered on a savings account and you may face certain restrictions.
Cash back. Another rare type of chequing account, a cash back chequing account can help you earn back some of the fees associated with a chequing account by providing you with cash back when you use your linked debit card.
Student. These chequing accounts are designed for students or youth under 18 who are looking for low-cost everyday banking solutions. You will usually need to meet specific eligibility criteria, including age and education requirements.
US dollar. If you frequently cross the border into the US, you can save a lot on fees and conversion rates by looking into a US chequing account. These accounts can usually be linked to your savings or chequing accounts, which gives you easy access to your funds no matter where you are.
The benefits of having a chequing account
A convenient way to organize your money. Pay your bills, receiving your salary or benefits, pay for goods and services or send money to someone else.
A safe place to keep your money. This is especially helpful during uncertain economic climates. Your chequing account is "on demand", meaning you can access your funds at any time.
A place that records your transactions. When applying for a loan, lenders will be able to refer to your transaction records to assess how well you can save money. You can also see where you're spending most of your income.
A place to build your assets. Money held in your chequing account is easy to access – by linking it to a savings account, you can also earn interest.
If you're unhappy, you can easily change accounts or banks. One of the great things about bank accounts are that they can be a short term commitment. So if you're unhappy with your current bank account, you can always switch to a new bank. Review your needs regularly to see if your chequing account still meets them.
Questions to ask when choosing a chequing account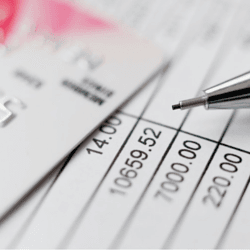 Here are some questions to ask to help you find the best chequing account for your needs:
What's your standout feature(s)? This is the one feature or characteristic that your chequing account must have. Some people prefer convenience and flexibility, while some want no fees or unlimited monthly transactions.
Are the features worth the fees? You'll find that most chequing accounts charge a monthly fee, but the good news is that as the space gets more competitive, banks are also offering new ways for you to avoid them. The rise of internet banking has meant that teller fees are almost a thing of the past and some banks waive the monthly fee if you deposit your paycheque into your account or if you have a range of products with the bank.
What type of bank account do I need? Chequing accounts are designed to meet your everyday banking needs – whether it's an account to deposit your paycheque, or just an account to pay for bills and groceries. Compare a range of chequing accounts including standard, no fee, interest, US dollar, student and more to find the one that best suits your needs.
I'm starting a job overseas, should I go with an international bank?
Choosing an international bank could help, but be mindful that in each jurisdiction the banks are under their local regulations and are separate legal entities. Depending on how strict they are in the country that you're working in, it may not be worth switching to another bank.
Some Canadian banks may be able to offer you worldwide assistance.
Compare apps that reward you for your spending
Quick tips for using everyday bank accounts
If you're paying for purchases at a store where you can get cash back, ask for cash at the same time rather than withdrawing at an ATM. This counts as one transaction, not two, and lets you avoid any potential fees.
If your chequing account has a limit on the number of transactions you can make each month before fees apply, monitor your account regularly and try to work out ways to minimize your transactions where possible.
If you're currently paying a monthly account-keeping fee on your chequing account, ask your bank what options you have for getting that fee waived. They may suggest opening a savings account or depositing your salary into the account or maintaining a minimum balance in cash in order to get rid of that fee. They may also suggest a different transaction account that could end up suiting your needs better in the long run.
How do I open a bank account?
Once you've decided on the right chequing account, navigate to the bank's website where you can start your secure online application. Depending on your personal situation, you may need to consider the following:
Eligibility requirements
Age. Unless you have a parent or guardian co-signing on the account, you will need to be 18 years of age, or the age of majority in your province or territory.
Residency. You will likely need to be a Canadian citizen or a permanent resident with a valid Canadian address. If you're a temporary resident, you will need a valid passport and your immigration papers to apply.
Required documents
Personal details. You'll need your personal details on hand, including your full name, address, phone number and email address.
SIN number. You will need to apply for your Social Insurance Number.
Two valid pieces of ID. You'll need to provide two pieces of valid Government issued ID, such as a passport and a driver's licence.
What happens after I've submitted my application?
Depending on the bank, your account could potentially be opened immediately or within a few business days. Your bank will send you a package confirming the details of your new chequing account, along with its linked debit card. You'll need to activate your debit card, with the activation instructions provided in the welcome package.
What are the risks with a chequing account?
Choosing the wrong type of account. Each type of account serves a very specific purpose. Not choosing the right one could result in paying unnecessary fees or penalty charges.
Not having the right features. Look closely at each account to ensure that it has the features you need to make your banking needs easier.
Using PayPal
Frequently asked questions
Read more on this topic