Finder is committed to editorial independence. While we receive compensation when you click links to partners, they do not influence our content.
Savings Account Finder
Compare interest rates, fees and minimums to maximize your savings growth.
EQ Bank Savings Plus Account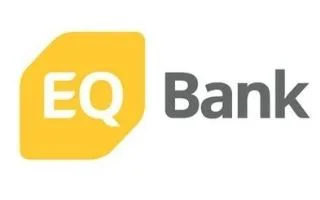 Zero everyday banking fees
Free transactions
No minimum account balance
Go to site
A savings account lets your money earn interest and is insured up to $100,000 by the Canada Deposit Insurance Corporation (CDIC) – which means you'll get your money back in the rare event your financial institution goes under. Savings accounts are more restrictive than chequing accounts. You typically don't get a bank card or cheques, and you may have to pay every time you make a withdrawal. When choosing a savings account, the key factors to consider are the interest rate, account fee and how easily you can access your money.
Compare savings accounts
Interest rates and fees
Interest rates
For savings accounts, the interest rate is probably the most important factor in growing your money, and it's usually expressed as a yearly rate called the annual percentage yield (APY). While many banks and credit unions pay an interest rate somewhere around 0.10%, there are several digital banking providers and other providers that pay around 2% or more. So on a $5,000 balance, for example:
0.10% interest rate will earn you $5 yearly

2% interest rate will earn you $100 yearly
It's also important to keep in mind inflation. If the interest rate you earn is less than the rate of inflation, your savings are actually declining in purchasing power. Over the past decade, inflation has fluctuated from a low of 0.9% in 2013 to a high of 2.9% in 2011.1 The average inflation from 2010 to 2020 is around 1.6%.2
Your interest rate is determined by your bank, but interest rates generally fluctuate with the broader financial market and can be influenced by the rates set by the Bank of Canada. Interest rates vary by bank and the type of savings account you choose.
Savings accounts typically accrue daily or monthly compound interest. With daily compound interest, your bank calculates interest on your balance each day using a specified rate. In effect, you end up earning interest on the interest you've already earned. Your bank then pays out the compounded interest monthly as a credit to your account.
Interest you earn on your savings account is taxed at the same rate as any earned income – and you'll have to report it to the CRA.
Why do banks offer interest rates?
Your money doesn't sit in a savings account untouched. When you open an account, you give your bank access to lend your money out to others.
Banks reward you for that access with interest, even if those rates are slightly lower than the rate they charge borrowers. It's how they stay in business.
And if the bank loses money on that loan, it doesn't affect your account balance. Furthermore, the vast majority of banks, financial institutions and credit unions are insured by the CDIC, so even if they go out of business, you'll get up to $100,000 back.
Fees
The chief cost of a savings account is often the monthly fee – if the account has one. Many financial institutions now offer free savings accounts, while others are willing to waive the monthly fee if you maintain at least a minimum balance. Be mindful of any monthly fees because they can quickly and easily wipe out the benefits of interest earned. For example, even with 2% interest, you'd need to keep at least $3,000 in your account just to break even on a mere $5 monthly fee.
Types of savings accounts
There are different types of savings accounts to meet different financial needs. Check out each variant below and compare some of the best options for that type.
Not saving for yourself?
How do I open an account online?
How you'll apply for a savings account depends on the bank or financial institutions you're interested in. Generally, you'll follow a standard series of steps like this:
Go to the financial institution's official website to start the application process.
Enter in your personal information, including your full name, contact information, Social Insurance Number and date of birth, and supply a copy of your government-issued ID like your driver's license or passport.
Agree to the terms and conditions.
Answer a few short questions to verify your identity.
Transfer money from an external bank account to fund your new account .
How much should I save?
The amount of money you accumulate in your savings account will vary depending on your goals. Here are a few popular reasons for saving money and how much you might want to keep in your savings account.
Vacation. You can avoid going into debt by saving up for a vacation ahead of time.
Emergencies. Many financial experts recommend saving up to six months' worth of regular living expenses in case you get sick or injured, lose your job, have a family crisis or experience a natural disaster.
Retirement. Setting aside some of your earnings now is the first step to enjoying life in retirement later. After you're in the habit and have some money to work with, consider delving deeper into retirement planning.
Major purchases. If you've got your eye on a new TV, a new car, new home furnishings or even a new home, you can set the estimated cost or down payment as your savings goal.
Guides for specific savings goals
Next steps for savings
Beyond the variations of savings accounts available on the market, you have more complex options that can offer higher returns if you meet specified conditions.
GICs
Locked in for a specified amount of time, a GIC can help you earn more interest in a shorter period of time. But your money won't be accessible until the GIC matures – unless you're willing to pay a fee.
Other tips
After you've narrowed down the savings account that's right for your needs and budget, get the most out of it with our easy tips.
Keep transactions to a minimum. You may only receive a set number of free transaction per month. Avoid paying additional fees by withdrawing constantly.
Set up automatic deposits. Many institutions allow you to make automatic deposits from other accounts, paycheques and more. Choose an amount that works for your finances, and adjust it as your budget and finances change.
Consider other accounts. Basic savings accounts are a solid start to building a nest egg. But once you've got some money put aside, other options might better help you organize your money and reach your goals, like GICs.
Keep an eye on interest and fees. Interest rates and fees change over time, which makes monitoring your account a must.
Consider adding family to your account. Maximize your savings by adding a spouse, child or other family member to your account.
Savings guides
Bottom line
Savings accounts can be low fixed interest (such as the ones offered by popular banks) to high-interest accounts with no additional fees (like the ones offered by many digital banking providers). For each, the earlier you start saving, the more time your money has to grow.
Each type of savings account is designed to serve a different financial need. And with so many options at your disposal, weigh the benefits and drawbacks of each option to find the best fit for you. If you know what features you're looking for, check out our guide to the best savings accounts.
1. Statistics Canada. Table 18-10-0005-01 Consumer Price Index, annual average, not seasonally adjusted
2. Bank of Canada. Inflation Calculator
Read more on this topic