Finder is committed to editorial independence. While we receive compensation when you click links to partners, they do not influence our content.
Car Insurance Finder
Compare free car insurance quotes online in seconds and save money.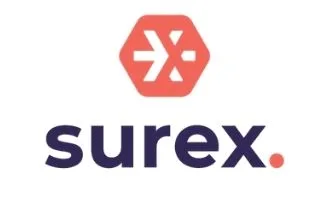 Free online quotes from 10+ insurers
Access to insurance advisor
Get a quote
It's quick and easy to compare car insurance quotes online in order to find the best deal out there. Our guide breaks down the different types of car insurance coverage available in Canada and walks you through how to find the right type of insurance for your needs.
Compare free car insurance quotes online
27 million
people holding a driver's license in Canada
23 million
light vehicles registered
1.2 million
heavy duty vehicles registered
730,000
motorcycles registered
Statistics as of 2018
How much does car insurance cost?
The average cost of car insurance in Canada is $1,151 per year, or $96 a month, but rates vary based on your car, location, and a host of other factors.
What factors affect my car insurance quote?
Your insurance quote comparisons can look quite different across several companies. That's because insurers use info about you to determine your driving risk and set your quotes, based on factors like whether you park on the street or in a safe neighborhood and how many kilometres you drive each year.The 10 biggest factors that affect your rates are:
Types of car insurance
Liability insurance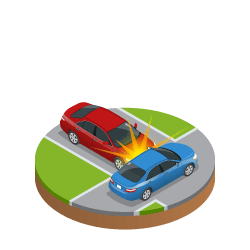 The most basic policy. Liability insurance provides coverage for any damages you may cause to someone else's vehicle or property. It also covers losses like injury and death which your vehicle causes other people. This means if you smash into a Mercedes, you won't be paying the repair costs from your pocket. However, it won't cover the expense of repairing damages to your own vehicle.
Best for: Mandatory coverage for everyone
Collision insurance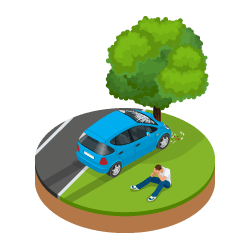 This level of insurance provides coverage for repairing or replacing your own vehicle if you hit another car or object. It could also protect you if you get into an accident with an uninsured motorist. It usually includes mandatory liability coverage.
Best for: Those who want a bit more coverage for themselves and their vehicle without the price tag.
Comprehensive insurance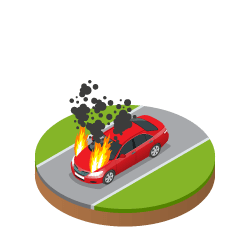 If you want premium coverage, this is the option for you. It's the only policy type that offers "real, proper, actual" protection for your car. It covers theft, vandalism, storms, flood, hail, fire, key replacement, emergency accommodation, rental cars, accidental damage (to name a few) – in addition to everything covered by cheaper policies.
Best for: Those who want peace of mind, knowing they have the highest coverage available.
How do I compare car insurance?
Ever wonder why insurance policies and quotes are different for every insurer? Make sure you're comparing equivalent rates to get the strongest insurance quotes.
Balance the best coverage with the cheapest rates. The goal is to get the right coverage for you with the best deal. But consider every factor that might be important, such as discounts you qualify for, how easy it will be to make claims or whether you'll pay extra for perks you need.
Make sure you're comparing apples to apples. Check for the same perks and coverage, and make sure the deductible and pay schedule are the same. If you're not getting good rates from the big national companies, look for a company that specializes in the coverage you need.
Get multiple quotes. It's helpful to consider at least two to three of the cheapest quotes with the same level of coverage you need. And while it's good to consider discounts in your initial search, make sure you're also considering the final price too.
Check for exclusions. Read the fine print on your car insurance quote before you sign on the dotted line. Make sure you're covered for everything you expect, and avoid claim caveats like cancellation fees.
Annual car insurance rates by province and territory
10 tips for getting cheap car insurance
No one wants to overpay for car insurance. And it's hard to compare policies to get enough coverage at the right price. The best way to save is by shopping around for cheap car insurance.
1. Start with customized quotes.
Different people can pay drastically different prices for car insurance even at the same company. Compare car insurance companies that can offer you the best deal for you individually, not across the board. You can also compare local insurance companies, which tend to have higher customer satisfaction rates than their big-name counterparts and could potentially have lower rates.
2. Hunt for discounts.
Some insurers offer discounts to drivers for a variety of reasons such as having a clean record, paying an annual premium all at once or being a safe driver for a certain period of time. If the insurance company you're with offers more than just auto insurance, consider bundling all your insurance through them, like home and car insurance. Most companies offer a group discount, even if it's just for more than one car.
3. Get the right coverage for your car.
Make sure you are getting the appropriate coverage for the car you've driving. Consider skipping collision or comprehensive coverage for an old car. The value of your car determines your maximum payout if it's stolen or totaled, meaning these policies are not very useful for older vehicles.
4. Raise your deductible.
A higher deductible means lower premiums but if you get in an accident, you will have to pay more up front. For example, if you have a $500 deductible on a $2,000 accident, you'd pay $500 before your insurance company covers the other $1,500. With a $1,000 deductible, you're paying $1,000 and your insurer covers the remaining $1,000.
5. Look into pay-per-kilometre insurance.
If you drive under a certain amount of kilometres every year, you can tell your insurance company and possibly qualify for a low mileage discount. This is a common discount that many drivers actually qualify for but are not aware of. If you only use your car for occasional short trips, you can sign up for a usage-based insurance program that determines your rates based on how much you drive.
6. Avoid accidents and tickets.
These 2 are surefire ways to make your premium go through the roof. If you live in a high risk area or are prone to getting in accidents, look into a provider that offers accident forgiveness, where your first accident won't make your premiums go up.
7. Take a defensive driving course.
If you have a less than stellar driving record, sign up for a defensive driving class. Most insurers will give you a discount on your premiums. Your local provincial service centre can point you in the right direction.
8. Combine policies with your parents or spouse.
Look into being a nominated driver on your parents' insurance. Their rates might go up, but it could be less overall than keeping your solo policy. And because married drivers tend to file fewer claims, you'll often get a discount on your premium just for getting engaged or married. Married couples can also save by combining their insurance on one policy to save money.
9. Check and maintain your credit history.
Most auto insurance companies take your credit history into account for your pricing. The reasoning behind it? Research actually shows that people with a higher credit score tend to make fewer claims.
10. Choose the right car.
Newer, cheaper cars tend to be cheaper to insure. Luxury cars have a higher sticker price and tend to cost more for as long as you use it. It's worth buying a cheaper car, especially if you're a young driver. If you haven't purchased a car yet or are getting ready to shop for a different car, compare insurance prices for car models you're interested in. The insurance price differences might surprise you.
Changing your insurer
There's a common misconception that changing car insurance is a huge hassle. In reality, it isn't as hard as you think. There are a few times where you should actively consider changing policy. If your circumstances have changed, chances are your premiums may alter too. Consider finding a new insurer when:
Your policy comes up for renewal
You change cars
You move into another home
The number of drivers using your car changes
You've just celebrated a birthday
Your driving record has changed
Here's how to do it:
Step 1: Find a new car insurance policy
Before you abandon ship, it's a good idea to have another one you can climb aboard first. Compare car insurance policies side-by-side. Be sure to consider not just price but what features you need in a policy and how much coverage you want, especially if you're looking at a comprehensive policy.
Step 2: Take out the new policy before you cancel the old one
When do you want to switch? Some people prefer to do it so they can benefit from discounts from their new company, while others like to change at the end of the payment period. If you're switching companies mid-policy, take note of the cancellation fee. This fee is usually in your policy documentation, so check it out to see how much you need to pay. Before you cancel your old policy, make sure you accept the new policy and have the letter of confirmation from the insurer. This prevents you being without coverage while you change over.
Step 3: Cancel your old policy.
Inform your old insurer in writing that you are cancelling your policy. Ensure you receive written confirmation that the policy is cancelled. Aim for your new policy to take effect on the same day your old policy is cancelled.
Step 4: Profit!
Enjoy the benefits that come with switching to a better policy. Go out and buy yourself something fantastic!
Your car insurance questions answered
Finding the right coverage
Policy information
Purchasing, renewing or cancelling your policy
What you will/won't be covered for