Finder is committed to editorial independence. While we receive compensation when you click links to partners, they do not influence our content.
Compare business loans
Find out where you can apply for small business loans in Canada.
With so many small business loans in Canada, who do you go to? As a starting point, check out these lenders in Canada. We researched key features of their business loans, including interest rates, loan amounts and eligibility requirements.
Compare 15+ lenders of small business loans
Lender
Key features
Eligibility requirements
Link

Borrow $5,000 - $300,000
Loan terms of 6 - 18 months
Different types of financing available.
Interest rate: 8.00% – 29.00%

At least 6+ months in business
$100,000/year minimum revenue
600 minimum credit score

Go to siteRead review

Make payments based on your sales.
Borrow $5,000 - $500,000
Loan terms of 3 - 12 months.
Interest rate: 12.99% - 39.99%

In business for at least 6 months
Minimum revenue of $10,000 /month
Must accept debit/credit at your business

Go to siteRead review

Business loan broker
Borrow $4,000 - $500,000
Loan terms of 3 - 60 months.
Different types of financing available.
Interest rate: 6.60% - 29.00%

In business at least 100 days
Minimum revenue of over $10,000/month
410 minimum credit score

Go to siteRead review

Borrow $4,160 - $150,000
Loan terms of 3 - 24 months
Different types of financing available
Interest rate: Fee based, prime starting at 6.33%

In business for at least 100 days
Minimum revenue of $9,666 /month
416 minimum credit score

Read review

Business loan broker
Borrow $1,000 - $5,000,000
Loan terms of 3 - 60 months.
Interest rate: 4.00% - 25.00%

At least 24 months in business
$10,000 /month minimum revenue

Peer-to-peer lending platform
Borrow $1,000 – $500,000
Loan terms of 3 - 60 months.
Interest rate: 4.96%

In business for at least 12 months
Minimum revenue of $8,500 /month
640 minimum credit score

Borrow $500-$300,000
Loan terms of 2, 3, 4, 6, 9, 12, 18 or 24 months.
Different types of financing available
Interest rate: Not specified

At least 3 months in business
$3,000 minimum monthly revenue
Good personal and business credit history

Read review

Borrow $5,000-$150,000.
Terms up to years
Business loans only, no merchant cash advances or lines of credit
Interest rate: 8%–18%

At least 6 months in business
$100,000 minimum annual revenue
610 minimum credit score

Read review

Borrow between $10000 up to $300,000
Loan terms of 6 to 12 months
Working capital loans and equipment leases for the food industry
Interest rate: Varies

Monthly sales of at least $15,000 to secure a working capital loan
At least 6 months in operation
Have a physical location

Read review

Merchant cash advances
Cash advances of up to 125% of your typical monthly earnings
Interest rate: A one-time cost or "factor rate" (between 1.18 and 1.48) is charged based on the value of sales you have

At least in business
Minimum of $10,000/month in sales
No open bankruptcy
Bad credit is considered

Read review

Funding for ecommerce companies
Borrow $10,000 - $20 million
Repay using a portion of your daily sales
Interest rate: Not specified

At least 6 months in business
$10,000 minimum monthly revenue
Must be a corporation or limited liability company

Read review

Borrow from $5,000
Make payments up to 7 years with a term loan (25 years when financing real estate)
Interest rate: Not specified

Minimum revenue thresholds not listed online
Good to excellent credit
May need to secure the loan with your home or business assets

Read review

Term loans up to $1,000,000
Choose between fixed and floating rates
Terms of 3 to 10 years (with 20-year amortization for real estate)
Interest rate: Not specified

No specific criteria listed on the Scotiabank website

Read review

Small business loans with fixed or variable interest rates.
Terms of 1 to 5 years for fixed rates.
Interest rate: Not specified

Must be a sole proprietorship, partnership or corporation based in Canada
You typically will need an asset to secure your loan

Read review

Small business loans, lines of credit, commercial mortgages
Fixed or variable rates
Interest rate: Not specified

Apply for business loans in person only
No specific criteria listed on the BMO website

Read review

Small business loan, lines of credit, overdraft, government-supported loan
Borrow from $10,000
Terms up to 15 years
Fixed or variable rates
Interest rate: Not specified

Detailed business plan
Personal financial investments in your company
Positive revenue for at least 12 to 24 months
Good to excellent credit score

Read review

Up to $100,000
Different types of financing
Postpone principal payments in the first 6-36 months
Interest rate: Not specified

Varies based on the type of financing, but generally you need a good credit history and generating revenue

Read review
Back to top
Types of small business loans in Canada
There are several different types of business loans out there, each offering different terms and benefits. Which one is best for your business depends on its specific situation. For example, if cashflow is an issue, a merchant cash advance or invoice financing might be the way to go.
8 types of business loans in Canada
| Loan type | Best for… | How it works | Typical loan amount | Typical cost |
| --- | --- | --- | --- | --- |
| Term loans | Covering a large, one-time expense | Borrow a lump sum and pay it back plus interest and fees in fixed installments, usually between 5 and 20 years | $5,000 to $5 million | 4-30% APR |
| Lines of credit | Working capital | Get access to a specific amount of funds, which your business draws from as needed | $10,000 to $500,000 | 8-15% APR |
| Canada Small Business Financing Program (CSBFP) loan | Small businesses and startups | Apply for a term loan, which is partly backed by a government guarantee | Up to $1,000,000 | Varies |
| Equipment financing | Buying new equipment | Borrow up to 100% of your equipment cost and pay it back in installments, plus interest and fees. Your equipment is often used as collateral | 85-100% of the equipment's value | Relatively low APR comparable to secured business loans. |
| Vehicle financing | Buying a car, truck or other type of vehicle | Take out a fixed-term loan to cover the cost of new vehicles for business use, usually using the vehicles as collateral. | 80-100% of the vehicle's value | 8% APR |
| Invoice financing | Getting an advance on unpaid invoices | Sell your business's unpaid invoices to a third party at a discount. | 75-90% of your invoices' value | Fee of 10-25% of the invoices' value |
| Invoice factoring | Borrowing against unpaid invoices | Take out a term loan backed by your business's unpaid invoices. | 75-90% of your invoices' value | Fee of 2-3% of your invoices' value |
| Merchant cash advances | Accessing future revenue from consumer sales | Get an advance on your future sales and pay it back plus a fee with a percentage of your daily revenue. | $5,000 to $100,000 | Fee of 1.2 to 1.5 times your advanced amount |
How do business loans work?
Business loans provide your company with funding for any business-related expenses – like growth, filling in cash flow gaps and covering other expenses. With a traditional small business loan in Canada, you can typically borrow from $5,000 to $5 million at a fixed or variable interest rate typically starting at around 5%.
You repay the funds, plus interest and fees, in monthly installments, often over 5 to 20 year terms. Some business loan providers require collateral, while others offer approval based on your creditworthiness, revenue and other factors.
How to compare features of small business loans
There are a number of factors that you should consider when applying for a business loan:
Loan amounts. Some lenders offer relatively small loans while others will lend you up to $5 million if you qualify. Find the loan amount that best suits your needs at an interest rate you can afford.
Interest rates. Rates vary depending on which lender you apply with. Rates run as low as 3% and as high as 30-40%, depending on the state of your credit score and other variables. Compare lenders to find the best rates for your unique situation. Learn more about business loan interest rates.
Loan terms. Loan terms can range from 6 months to 20 years, based on how much you borrow. You'll want to look for a term that gives you manageable repayments without charging you too much interest.
Fees. Many small business loans come with hidden fees that can drive up the cost of your loan. Make sure you understand how much you'll have to pay for application and origination fees as well as any ongoing annual or monthly fees.
Repayment options. Some loans let you pay your balance back in regular installments while others take a portion of your monthly sales. Pick the option that makes the most sense for your financial situation.
Cash availability. The majority of small business loans lend you a lump-sum cash payment that you then pay back in regular installments. That said, it might make more sense for you to take advantage of a business line of credit. This could be a better solution if you plan to borrow money for ongoing business expenses.
Where to get business loans
There are generally 3 main options where you could apply for business loans in Canada. Picking the right option for you will depend on your business needs, financial situation and preferences.
1. Online business loan providers
Online business loans are easier to get than bank business loans: There's less paperwork and a shorter application. It's now also easier to qualify for an online business loan as a small business.
Here's a few types of loan providers you might find online:
Direct online lenders. These lenders fund your loan themselves and often handle all aspects of the application process in-house.
Peer-to-peer (p2p) platforms. These online platforms act as liaisons between borrowers and investor funding. The platform sets the terms and conditions and is your point of contact if you have questions about the process.
Business loan brokers. Hiring a business loan broker gives you a chance to sit down in-person and discuss your options. You may have to pay a broker fee if the broker doesn't make commission from the lender when you sign up.
Across the board, online lenders place less emphasis on your personal and business credit score compared to traditional lenders like banks and credit unions. Instead, online lenders focus on your business's overall financial health, your monthly revenue and projected gains. Their aim is to determine whether you have the funds to keep up with loan repayments. If your business is new and doesn't have established credit, you're more likely to successfully secure a business loan via an online lender.
Best online business loan lenders in Canada
2. Bank business loans
Bank loans could be a good option for established businesses pulling in at least $1 million in annual revenue and need large amounts of funding — say, over $100,000. Bank loans are provided by Canada's Big Five Banks and other major financial institutions. These loans often come with higher interest rates and have strict repayment requirements. In the majority of cases, you will need to apply for a business loan in person at a local branch compared to online applications via online lenders.
Providers include BMO, TD Bank, RBC, CIBC, Scotiabank, HSBC, Canadian Western Bank and National Bank.
Compare banks for small business loans
3. Credit union business loans
Credit unions provide small business loans that are a little bit more flexible than big bank loans. You'll typically need to be signed up with the credit union you want to borrow from and you may need to have an established relationship with them to qualify. Keep in mind that credit union business loan amounts are often capped at $50,000. Credit unions may have more flexible repayment options and other benefits compared to banks.
Providers include Meridian, Servus, Vancity, Connect First, Conexus, First West, Steinbach, Alterna Savings and Coast Capital Savings.
Online business loans vs bank business loans
If you're shopping for a business loan, you may find yourself deciding between an online lender and a bank. While the options are plentiful for either route, bank loans and online loans have some key differences, from the application process to eligibility requirements, interest rates and loan repayment terms.
Feature
Bank business loans
Online business loans
Interest rates

Interest rates are not listed online for Canada's major banks
Interest rates will vary, depending on credit score, and whether you're applying for secured or unsecured loans
Interest rates tend to be lower compared to online business loans

Interest rates start at 4.96% and go up to 29%
Interest rates vary depending on credit score, loan type, terms and risk assessment

Loan term

Can often provide longer terms of up to 15 years

Terms as short as three months up to seven years

Eligibility requirements

Typically for established companies that pull in at least $500,000 and need larger sums of financing
Must have good to excellent credit to qualify
Typically requires collateral to secure your loan

Available to businesses that are in operation for as short as six months
Monthly minimum income of at least $5,000
Good to excellent credit preferred, but not mandatory

Benefits

Lower interest rates compared to online lenders
Major banks often offer free early repayment perks

Plenty of online lender options available in Canada
Loan options available for new companies, businesses with smaller monthly revenues and with less-than-perfect credit
Easy and quick online application process

Drawbacks

Usually available for established businesses with higher annual revenues
More likely to require collateral on your loan
Emphasis on good to excellent credit
Less flexibility on repayment terms
Must apply for business loans in person

Higher interest rates, especially for companies with less revenue and less-than-perfect credit
Upfront and ongoing fees may apply, including origination fees, prepayment fees and late penalties

Who it's best for

Large scale, established companies that require larger sums of financing
Businesses that have established assets that they can use as leverage to secure their loan

Start-ups and fledgling companies that are at least six months old and require small to large sums of financing
Borrowers that need to get approved for a business loan quickly, who have fair or bad credit or who prefer to do their loan shopping from the comfort of their home
Promoted for
Fast Financing
Promoted for
Broker Network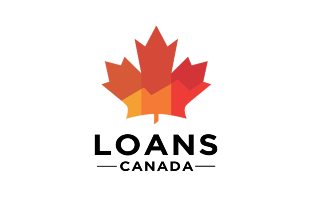 Promoted for
Flexible Loans
What are the interest rates for small business loans?
Unfortunately, there is no one-size-fits-all solution for business loan interest rates in Canada. Your interest rate will depend on a variety of factors, including your credit score, your loan type, your loan amount and the length of your loan.
Interest rates range from 4.96% right up to 29% with online lenders, while Canada's major banks don't disclose their interest rates on their websites. Instead, you'll need to book an appointment and apply for a business loan in person if you decide to apply for a business loan with any of the big banks. As a general rule of thumb, banks offer lower interest rates compared to online lenders though.
If you want to qualify for a lower interest rate, you'll need to make sure you have the following:
Good or excellent personal credit
Stable, positive cash flow (as opposed to seasonal, cyclical or negative cash flow)
Excess net income that will comfortably cover loan payments
In business for at least two years
Able to provide collateral
The candidates that meet these criteria have the highest probability of repaying the loan, which is why they receive the best rates. Read more about how to compare small business loan interest rates.
Small business loan calculator: calculate your monthly payments
Business loan calculator
See how much you'll pay
Your loan
Loan amount
Loan terms (in years)
Interest rate
You can expect to pay back
$
per month
Based on your loan terms
| | |
| --- | --- |
| Principal | $ |
| Interest | $ |
| Total Cost | $ |
What do lenders look for?
Preparation is the key to success if you're applying for a business loan. Before you make your case to lenders, make sure you have all of your financial ducks in a row to put your best foot forward. It could be your business's make-or-break moment to secure the funding you need. Here's what you should keep in mind as you prepare your application:
To help pull your loan together, you'll typically be asked for some of these common documents:
Government-issued ID. You'll need to be a Canadian citizen or a permanent resident with a valid Canadian address to apply. Typically, lenders verify this by requesting to see two valid pieces of identification, like a driver's licence and passport.
Business bank statements. Lenders often like to look at the past two to six months of your business's most recent bank statements to get an idea of its current cash flow.
Tax returns. Your taxes give lenders an idea of how much your business makes annually. Some lenders only ask for business tax returns, while others like to see your personal return as well.
Business plan. More common with banks and credit unions, some online lenders also ask for a business plan – or at least financial projections.
Profit and loss statement. Also called an income statement, your P&L statement breaks down your company's net revenue and helps your lender verify how much debt your business can afford to take on.
How to get online business loans in six steps
Here's what you can expect to happen when you apply for a small business loan in Canada.
Know what your business needs.
Is it generally short on working capital? Then a line of credit, invoice factoring or a merchant cash advance might be a good place to start. Need a fleet of vans? Look into vehicle financing. With this information, you can begin narrowing down lenders.
Compare lenders.
You know what you're looking for. Now it's time to start comparing business lenders. Ask yourself questions about the loan amount, cost, repayments and the company's reputation while narrowing down your choices.
Get prequalified.
After you've narrowed down your options to a handful of lenders, prequalify for a few before making a decision. Most online lenders in Canada offer prequalification through a quick form on their website. Large banks might need you to to call customer service or visit a local branch in person.
Submit requested documentation.
After preliminary approval, the lender will likely need to verify your documents. Some lenders ask for a long list of documents and information. Others don't require any paperwork.
Complete the application.
You'll typically be assigned an account manager who can guide you through the full process. You might be asked to submit additional documentation. More involved business loan applications might involve a site visit from your lender or even an interview.
Review and sign your documents.
Make sure you understand the terms and conditions of your business loan before you sign the business loan agreement. If you don't understand a clause or term, ask your lender — or better yet, a lawyer. That way, you won't be hit with any surprises down the road.
How long does it take to qualify for a small business loan?
The application process for a small business loan can be seamless as long as you have a clean application with all of the relevant information and documentation prepared. If your lender needs to circle back with you to verify information or to ask follow up questions, this could delay progress.
Where you apply for your loan also makes a key difference. Some online and traditional lenders may approve you in a matter of hours or days. Other lenders may need a few weeks to go through your application details and all of your supporting documents. An easy way to find out how long it takes is to contact your lender directly to find out about processing times.
Why was my business loan application rejected?
The main reason businesses get rejected for loans is because lenders doubt your ability to be able to repay the loan. Some common factors that might make lenders question your repayment abilities, and consequently reject your business loan application, include:
Weak business performance
Not enough collateral
Low credit score
Too much debt
Short credit history
If you do get rejected, you might want to wait until your business is more established before reapplying. Taking steps to strengthen your credit report could also help your chances of approval. Or, consider applying for a secured rather than an unsecured business loan.
Pros and cons of small business loans
Pros
Higher loan amounts. Business loans may let you borrow up to $1 million, depending on factors such as your revenue, credit score, assets and time in business.
Competitive interest rates. You'll typically get fairly competitive interest rates with a business loan, especially if you apply for one that's backed by the government.
Many loan options. You can take advantage of many different types of loans depending on your business needs.
Reduced personal liability. Personal liability can be limited if your business can't make repayments on time (as long as you don't sign a personal guarantee).
Cons
Business must be well-established. You'll often need to prove that you've been in business for several years in order to qualify.
High revenue is required. You'll typically have to show proof that you earn a significant amount of monthly or annual revenue to get started.
Personal guarantee may be required. You could be required to sign a personal guarantee for your business loan, which says that you can be held personally responsible if you don't make your payments on time.
Not ideal for sole proprietorship. Many lenders will only lend to businesses that are incorporated, meaning you could have difficulty borrowing if you're a freelancer, a sole proprietor or a startup.
Small business loans in Canada for bad credit
If your personal credit is less-than-perfect, don't be dissuaded from applying for a business loan. Small business loans in Canada for bad credit are still readily available.
Traditional lenders like banks and credit unions may make it harder to qualify for a business loan, but alternative financial lenders, especially in the online space, tend to have more relaxed criteria. Instead of shining a light on your credit score, they may qualify you based on other criteria, such as your monthly revenue and assets you're willing to put up as collateral to secure your loan. Ultimately, if you can prove you can manage your loan repayments, these alternative lenders are more likely to grant you a business loan.
Assets, such as business equipment, vehicles, property and funds in savings accounts, can all be used as collateral for a secured business loan. Just be careful: if you can't make your repayments, your lender can sell your assets to cover what you owe.
What are some business loan alternatives?
If you're having trouble getting approved for a business loan, or you don't meet the basic eligibility requirements, consider these alternatives:
Crowdfunding. Crowdfunding is a method where you raise money online for a project or product. Typically people give you money in small increments. Friends, family and even strangers can contribute to help you reach your total goal. Based on the type of crowdfunding you use, you'll offer donors something in exchange for their money.
Credit cards. Business credit cards may be the right option if you only need to borrow a small amount. Credit cards can typically come with higher interest rates than a secured business loan, so only use this option for small purchases that you're sure you can pay off quickly.
Personal loans. Personal loans can typically be used for any legitimate reason, including financing a business. However, you should consider that your name – not your business' name – is attached to the loan. So you are personally liable for paying back the loan in full, regardless of whether it's from your personal or business account.
Equity investors. With this method, investors give you money in exchange for equity or partial ownership of the company. Small businesses can get an equity investment through a venture capital firm or an angel investor. While you won't have to pay back any of the money you receive from an investor, you will have to share profits and decision-making power with them as your company grows.
Friends and families. You can ask family and friends for contributions if they have enough liquid capital to finance you. Just be aware that borrowing from friends and family can create tension in your relationships, so it's important to have a solid repayment plan in place to keep both of you on the same page.
Bottom line
Small business loans can offer competitive advantages over personal loans in some cases. Benefits can include lower rates, longer terms, higher financing amounts and less personal liability. Taking out a business loan may be a good fit for you if you have a well-established business that makes a significant amount of revenue. You may want to choose something else if you're looking to start up a business or you would like to borrow money for personal use.
Back to top
FAQs about business loans in Canada
Industry-specific guides
Learn about financing options tailored to your business's industry.